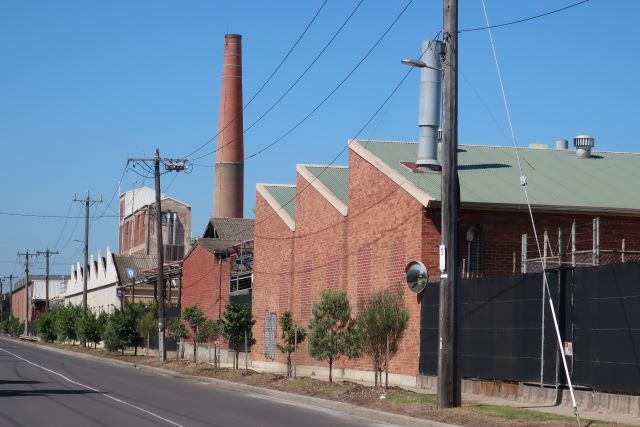 Vegemite and peanut butter
It may take a while before Bega becomes the household name that 'Kraft' has been for several generations in Port Melbourne. Bega bought the Port Melbourne Vegemite and peanut butter business and the 6.2 hectare site from Mondelez International1 in 2017 for $460 million. The iconic Australian brand returned to Australian ownership.
While the Fishermans Bend site is strongly associated with vegemite, the spread was not invented there. It was developed in Kerferd Rd, Albert Park in 1923 by food technologist Dr Cyril Callister at the request of Fred Walker to create a spread like marmite. Marmite was covered by a patent.
Bega has been in a protracted legal battle with the former owners over the use of the yellow and blue 'trade dress' for the 'never oily never dry' peanut butter. Kraft claimed that Mondelez could not sell the rights to use the blue and yellow packaging. The matter has only very recently been resolved with Kraft Heinz paying $9.23 million to Bega Cheese.
Vegemite became a quintessentially Australian brand in no small part due its 74 year long association with the American advertising company J Walter Thompson. JWT were responsible for advertising that associated the brand with patriotism, national identity, vitality and health. Alan Weekes from the agency created the enduring 'Happy Little Vegemites' jingle. J Walter Thompson was successful in turning Vegemite 'from an unpopular spread to a national symbol'2 .
After acquiring the company Bega embarked on a new advertising relationship with agency Thinkerbell with the intention of embedding a love of vegemite in a new generation.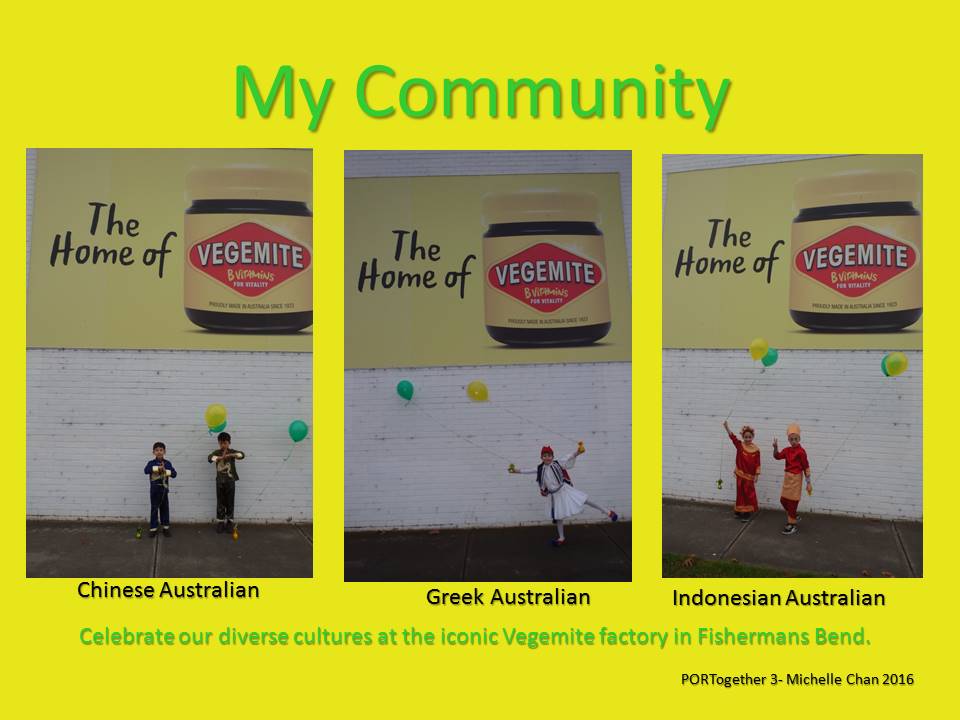 ---
Following the recommendations of a rigorous heritage study, the City of Melbourne is now seeking local heritage protection for parts of the site. The many buildings on site reflect different stages of the company's development. With vegemite nominated as a symbol of Australia by the National Museum of Australia, you may wonder why the site is not recommended for the highest level of heritage protection on the Victorian Heritage Register. The study's author finds that the 1945 yeast factory that might have been eligible for such protection was demolished in 2006.
On part of the site was a dehydration plant, built by the Commonwealth in 1943 to make food for troops serving in the Pacific. It was the largest of 13 such facilities built in Victoria at the time. Kraft Walker operated the dehydration facility and bought it from the government after the war.
Buildings and structures proposed to be protected include the the boiler house and the modern administration building designed by architects Oakley and Parkes. The administration building faces Vegemite Way, formerly Cook St, and the expanse of the Westgate freeway. The building has been compromised by being painted black/grey. Paint controls are proposed as part of the heritage nomination.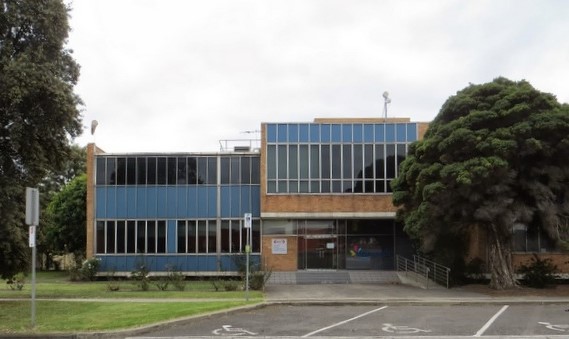 The City of Melbourne invites submissions to Amendment through its Participate Melbourne website.
More
1In 2016, Kraft Foods split into two businesses: Kraft Heinz and US Mondelez International
2 Emily J.H. Contois , (2016),""He just smiled and gave me a Vegemite sandwich"", Journal of Historical Research in Marketing, Vol. 8 Iss 3 pp. 343 – 357
City of Melbourne Amendment C394: Fishermans Bend In-Depth Heritage Review
City of Melbourne Fishermans Bend In-Depth Heritage Review February 2021
Also nominated are the Electricity Substation at 224-236 Salmon Street, Port Melbourne and Shed 21 at 206 Lorimer Street, Docklands