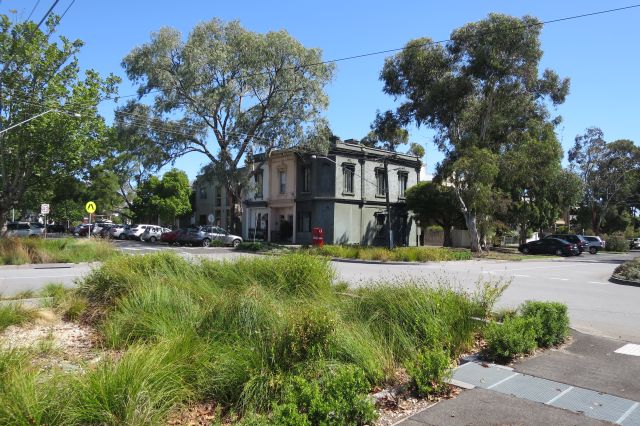 Wetlands in the City
World Wetlands Day is marked each year on 2 February – the day the Ramsar Convention on Wetlands of International Importance was signed in Ramsar, Iran
Four massive pumps hum into life when the rain starts falling in the catchment of the Port Melbourne Pumping Station. They protect this area of Port Melbourne from flooding.
The Pumping Station is located on part of the former Sandridge Lagoon – one of many abundant wetlands that characterised Port Melbourne and Fishermans Bend at the time of settlement. As Josephine Liardet recalled 'The lagoon was covered with wild ducks and in the trees were cockatoos, plovers, pigeons.' 
It was not long before the lagoon was polluted with waste from nearby and up the hill – Emerald Hill. Each summer 'the lagoon made its unsavory existence known' through its 'malodorous exhalations'.
After decades of persistent complaint and endless deputations from the Council to the Melbourne Harbour Trust, with 'each party disclaiming liability for nuisance at Lagoon',  it was gradually filled. The Harbour Trust built the substantial pumping station in Esplanade West in 1890 to pump the gathered stormwater out into the bay.
Now there's a renewed appreciation for what stormwater can bring to urban landscapes, rather than letting it all flow into the Bay.
In local streets constructed wetlands are appearing in the form of raingardens – slowing stormwater, capturing sediment, catching litter, filtering pollutants and bringing more plants into the urban landscape.  All this contributes to our wellbeing and the health of the Bay.
So, World Wetlands Day can be marked by a walk down a street where the kerb and channel is the creek that leads to a wetland. Here is one of my favourites in South Melbourne on the descent from Emerald Hill – slowing traffic as well as stormwater. The vegetation has been laid flat by the force of the water from the rain last week. The contents of the gutter are now caught in the vegetation while the water has filtered through.
Further innovations are being made in raingardens. Biofilta, the brains behind the foodwall in Bay St, Port Melbourne have pioneered more compact raingardens for tight urban spaces where stormwater is not only filtered, but stored, and used for irrigation purposes.
More
World Wetlands Day is marked on the 2nd February because it was on this day that the Ramsar Convention on Wetlands of International Importance was signed in Ramsar, Iran
Port Melbourne drainage pump station, Melbourne Water
'The Lagoon Question' Port Melbourne Historical and Preservation Society