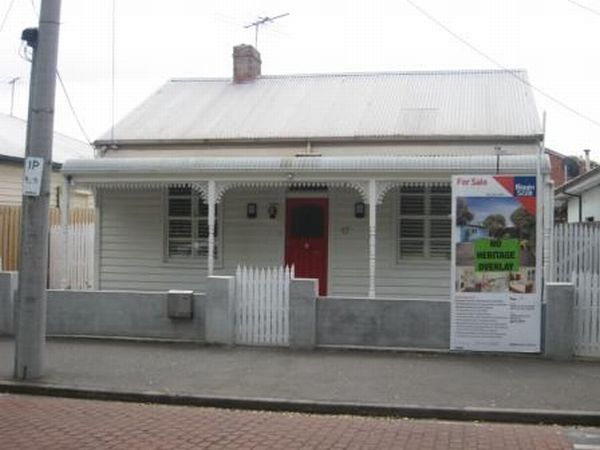 What does a heritage overlay mean?
A heritage overlay is a valuable mechanism in council planning schemes to protect areas of heritage housing that have been identified as significant. The overlays are usually supported by studies of their significance undertaken by heritage experts.
To demolish a house covered by a heritage overlay, a permit is required. The permit application process is rigorous, and if the applicant is seeking to demolish a house, they will be required to satisfy the tests outlined in the City of Port Phillip's heritage policy.
Where there is no heritage overlay in place, a permit is not required to demolish a house unless it has an individual citation of significance.
Hence, the heritage overlay is a very powerful mechanism in a planning scheme.
The importance attached to a heritage overlay is indicated in this photograph from Evans St which suggests that this house is a development opportunity because it is outside a heritage overlay.