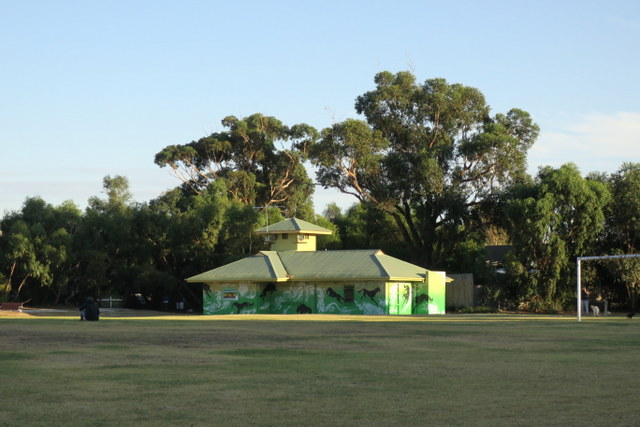 What makes a good urban park?
'It's a lot of things' responded Patsy when I asked her what made her local park, Garden City Reserve, such a good one.
Patsy was in the company of her two dogs, so it went without saying that it is dog friendly. She said 'it's the friendly people. It's the vegetation and the birds. It's well looked after'. There's more. The gathering places, the wide and generous walking paths. You can walk through it or around it. There are many open and easy ways in to the Reserve. It has an excellent playground, and a toilet. The benches are well placed. And lots of trees – avenues as well as large specimen trees.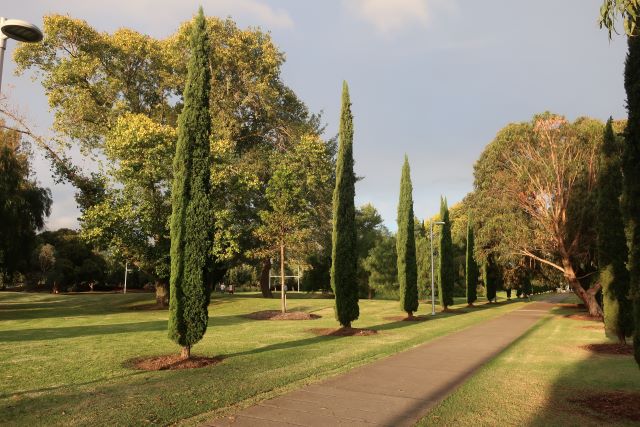 When Beacon Cove was just a plan, some people in Port Melbourne worried about whether the new residents would fit in with the existing community. Garden City Reserve at that time, while deeply loved, was rather plain and featureless. Instead, the Reserve became the place where people from Garden City, Beacon Cove and Port Melbourne connected and formed new relationships.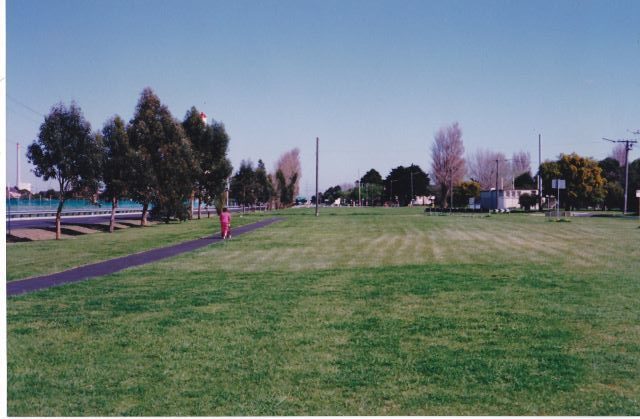 Over time, there has been layer upon layer of investment in the Reserve. More trees, new pathways, the excellent playground, the public toilet – local advocacy leading to budget allocations almost annually from the City of Port Phillip.
Lagoon Reserve
I turned to google reviews to find out how others see the park closest to me, Lagoon Reserve. It was interesting how many times the words 'well maintained' came up, another important feature of a successful park. Like Garden City Reserve, Lagoon Reserve also has many elements. The dog park is without doubt the focal point. Benches are well placed to catch the late afternoon winter sun. The nature fringing the oval offers a brief bush like experience. There are many entry points. Local sport, exercisers, Albert Park College students – all find a space and a time at this hard working Park.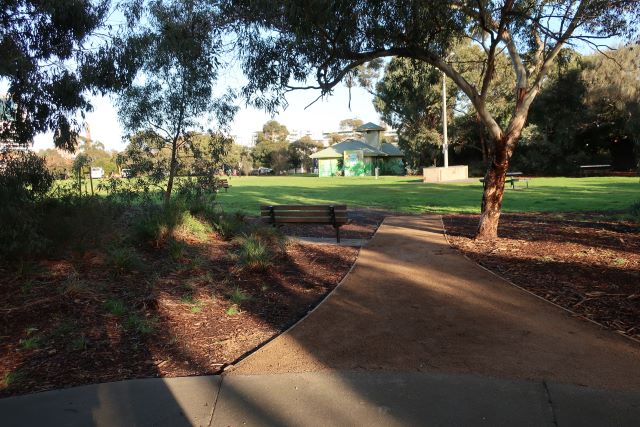 Westgate Park
Contrast the favourable google reviews of Garden City Reserve and Lagoon Reserve with an explicitly negative review of Westgate Park. "Not recommended. You would feel it is in the middle of nowhere. More stuff needs to be considered to bring some attractions to this place." "Feels Faraway from the city even though it is in the middle of freeways". To be fair, there were other reviews full of appreciation of nature in Westgate Park.
Westgate Park isn't a park that is generally embraced. It has no immediate surrounding community. It's not at the end of anyone's street. Most people drive, rather than walk there. The entrances are obscure. The noise of traffic from the Bridge is ever present. Many people report feeling uncomfortable in the Park. Bike riders go through it but don't stop. This situation is unlikely to change in the future Fishermans Bend as no residential development is planned adjacent to the Park.
Daily visits to a park create attachment and ownership which translates into care and investment.
This brief exploration has led me to conclude that of all elements, the most essential for a locally successful park is to be surrounded by a residential catchment. And although I am not a dog owner, perhaps a gathering place where any new comer can turn up with a dog and join the community.