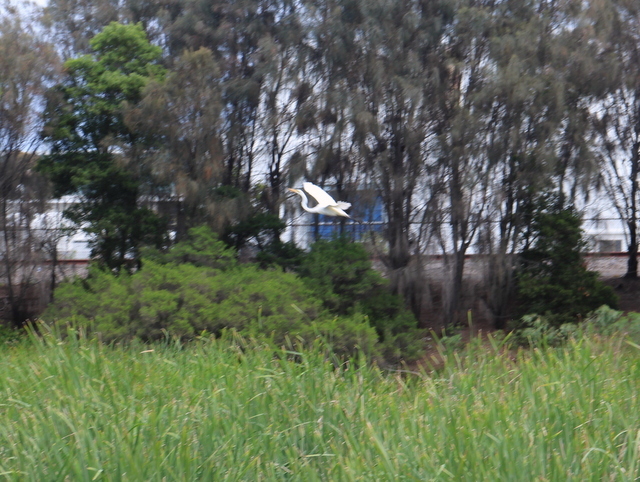 Who's counting what
Each time my bike goes over this traffic counting device currently placed in Rouse St, Port Melbourne (in a rubbery sound not quite as satisfying as a railway track),  I wonder what the data is being collected for. While pleased to see that Metrocount's website explicitly refers to counting bicycles as well as cars and trucks to assist in decision making, what decisions are to be made? I'll keep an eye on that.
In the first week of each month, volunteers at Westgate Park count birds.  The monthly survey has been conducted every month since 2007 and a rich picture is revealed – not only of the species of birds seen but the relationship of the birds to habitat types being recreated in the Park. The survey takes all morning and the same route is followed each time.
My bird knowledge is poor, so I am enjoying the opportunity the monthly bird survey gives of getting to know some of these birds in the Park. I recommend following the links below to appreciate the beautiful photographs of the birds on the Bird Life website.
Some highlights from recent surveys include the sighting of a pair of Sooty Oystercatchers on the edge of the Yarra River, the first record of this species for Westgate Park.
This year has also been marked by the strong presence of red-browed finches. They like feeding on Gahnia filum (Chaffy Saw-sedge), near the freshwater lake, establishing their preference for this type of vegetation.
I enjoyed the presence in the Park this year of the Eastern Great Egret – so elegant in flight and so squat in stillness. There .were many opportunities to observe its habit
Westgate Park was a site for Melbourne's Bioblitz  – the City of Melbourne's invitation to citizens, citizen scientists and scientists to record the nature around them, and to uncover the biodiversity in our backyard.
Before the Bioblitz the City of Melbourne had scant records for Fishermans Bend and Westgate Park. Participants in the Westgate Park Bioblitz day were very surprised and blown away by the species richness of the Park.
The Friends of Westgate Park website is a great source of information on the  flora and fauna of Westgate Park  – some of which has also been uploaded to the Atlas of Living Australia.
The Bioblitz was the first step' towards the City of Melbourne's preparation of an Urban Ecology Strategy to complement the much awarded Urban Forest Strategy and Open Space Strategy. The data gathered in the Bioblitz is a starting point.  The three inter-linked strategies will provide strong direction and purpose for the sustaining green infrastructure of Melbourne.
My counting has been more mundane – and on the litter front.  Next week I will unveil my 2014 collection.
Note: I volunteer with Friends of Westgate Park