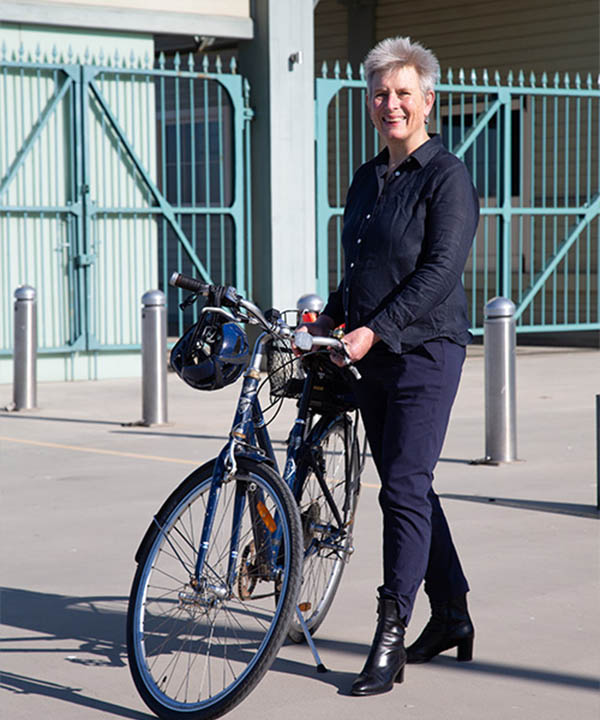 Janet Bolitho offers walking – and riding – tours in Port Melbourne, Montague, and Fishermans Bend. Port Walks are grounded in history, walk the present, and invite conversation about the future.
To really get to know a place, urbanist Jane Jacobs said, you've got to get out and walk.
Janet is constantly researching the history of Port Melbourne and the places of the lower Yarra as well as keeping abreast of changes in the area and Fishermans Bend. She has a deep knowledge of the area. Through conversations with many former residents over the years, she has unique stories to share.
Membership, Background & Experience
Janet Bolitho is a member of the Professional Tour Guides Association of Australia. Janet has designed and delivered walking tours for over 10 years; leading walks for:
Open House Melbourne
University of Melbourne
National Trust Heritage Festival
The Piers Festival
Jane's Walks, Back
Want to explore Port Places?
If there is a theme you would like to explore, please contact me so that we can design a walk or a ride to suit your interests, time and energy.