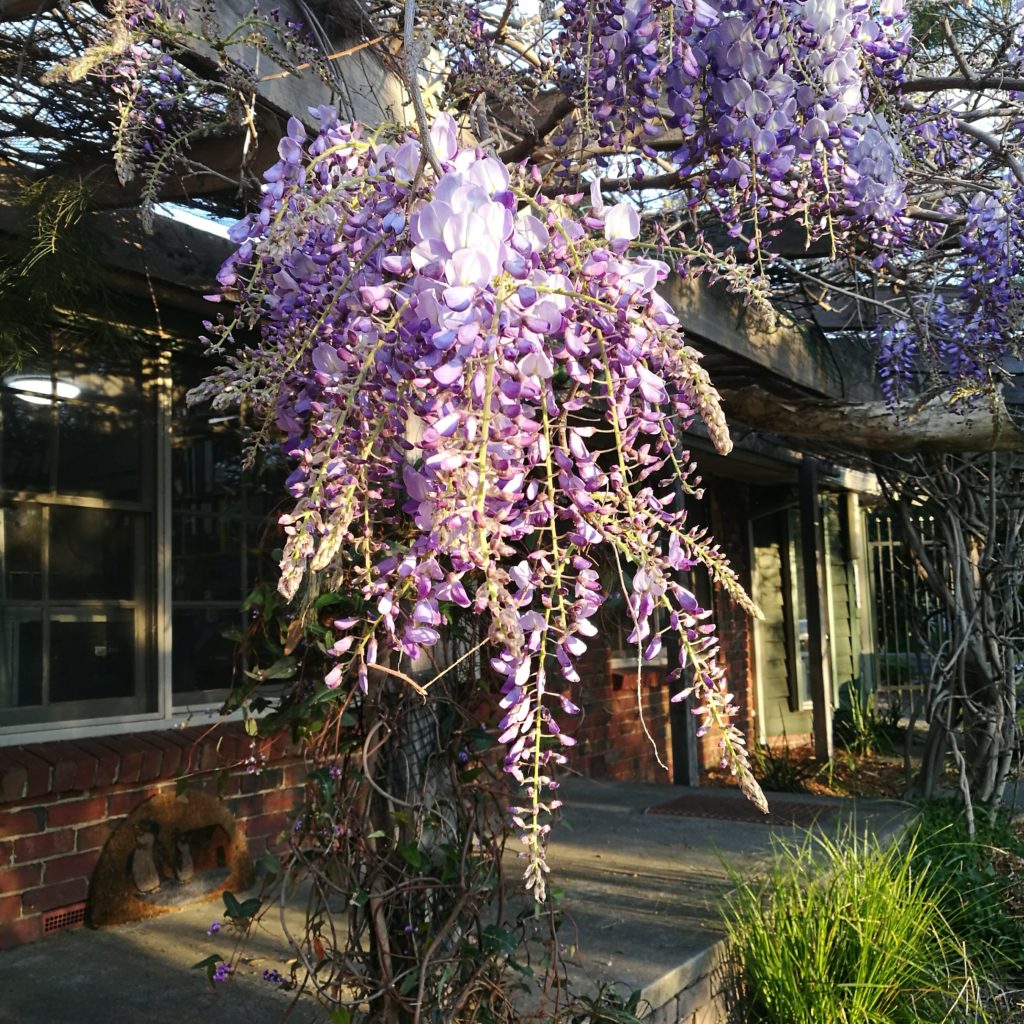 19 09 2019
"We need to focus every inch of our being on climate change" Greta Thunberg
I've been away in that part of Victoria where the lava once flowed across the western plains to the sea. A part of the country where the geology of the place thrusts itself on your attention through rocks and extrusions and volcanic cones. Green grass reveals recent rain.
And then to return to spring perfection.
The Arbory Bar is afloat on the River. People are picnicking in the St Kilda Botanic Gardens. The lawn is lush. The wisteria is exquisite. The evenings are longer and fresh.
I savoured that spring day in all its ephemeralness.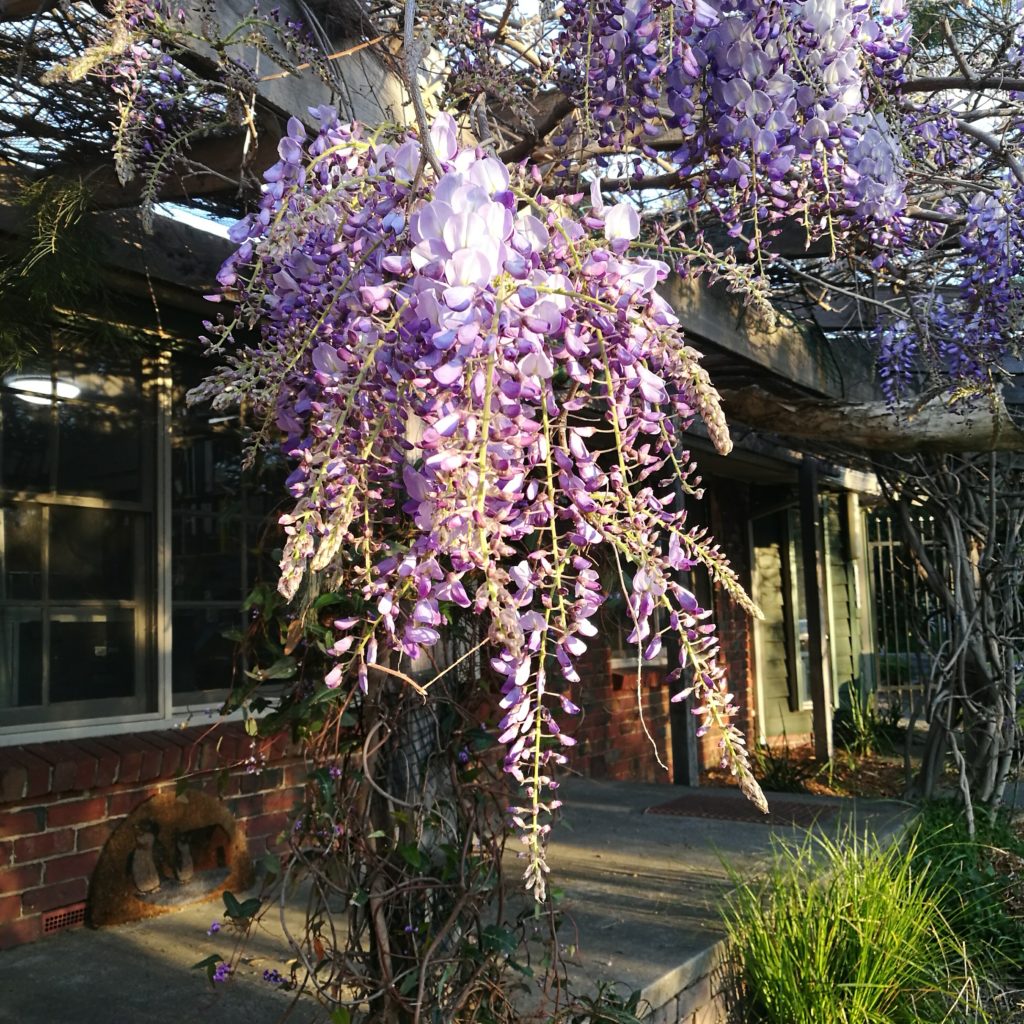 Today the spring wind came up and unsettled that fleeting calm. A shadow is cast – the immediate concerns of rivers run dry, unseasonal bush fires, the plight of our Pacific Island neighbours unable to grow food because of sea level rising, apprehension of summer heat – and beyond that a longer shadow still – of the frailty of the future of all that we cherish about this world.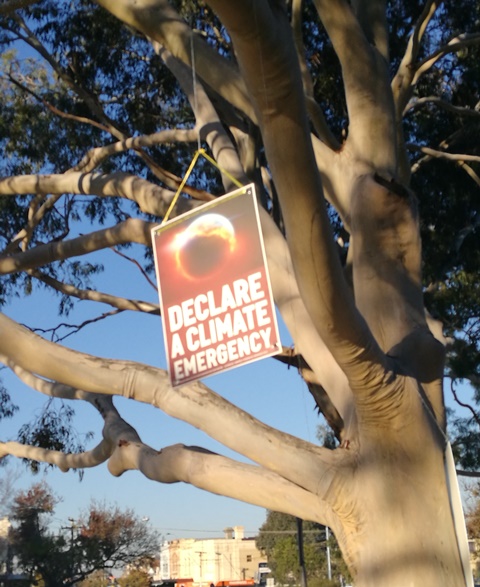 On the evening of Wednesday 18 September, Port Phillip Councillor Tim Baxter put a motion to the Council to declare a climate emergency. The motion begins:
That Council
1. Declares that climate change, including sea level rise and mass species extinction, poses serious risks to the people of Port Phillip and Australia, and should be treated as an emergency.
2. Updates all relevant Council strategies and policies to incorporate and embed this declaration. Read the motion in full here.
After passionate submissions from community members, the motion passed with only one councillor dissenting.
Port Phillip follows other local governments in Victoria: Ballarat, Brimbank, Cardinia, Darebin, Indigo, Maribyrnong, Melbourne, Moreland, Mornington Peninsula Shire, Surf Coast, Yarra City and Yarra Ranges in declaring a climate emergency.
As of today's date climate emergency declarations have been made in 1,020 jurisdictions and local governments covering 262 million citizens. [1]
What difference will it make? The City of Darebin was the first Council to declare a climate emergency in 2016. Cr Kim le Cerf said it was enabling, a relief. It adds urgency to council actions, and makes it easier to prioritise those most vulnerable to climate impacts. Councils are also powerful advocates to other levels of government for their communities.
By the time you read this it will be September 20th, the day of the Global Climate Strike from 2 to 4pm at Treasury Gardens. Greta Thunburg says 'Everyone is welcome, everyone is needed."
More
In coming days, it will be possible to view community submissions to the Council meeting when the meeting is uploaded on the Council's website.
Read plain speaking Greta Thunberg's No one is too small to make a difference.