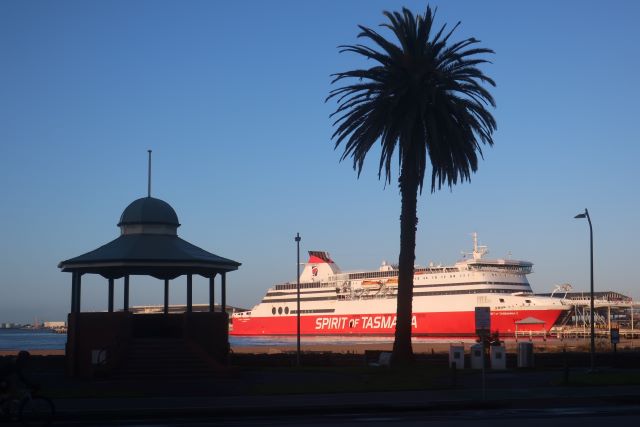 2021 – Port places in pictures
January
Side by side. People cool off at Sandridge Beach in the foreground of VICT's automated container terminal.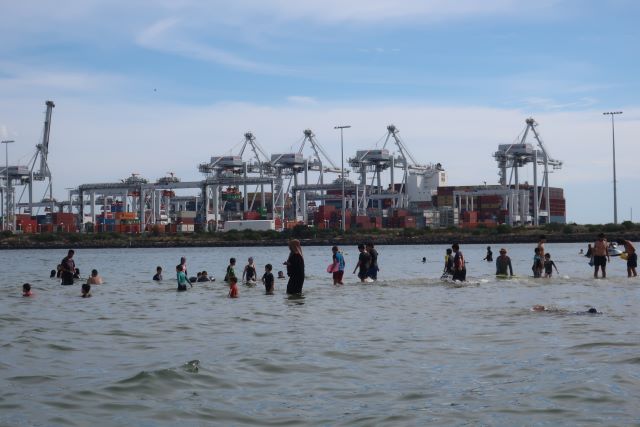 The drive through COVID testing site in Johnston St became familiar. It is a future development site in Fishermans Bend (2 – 28 Montague St).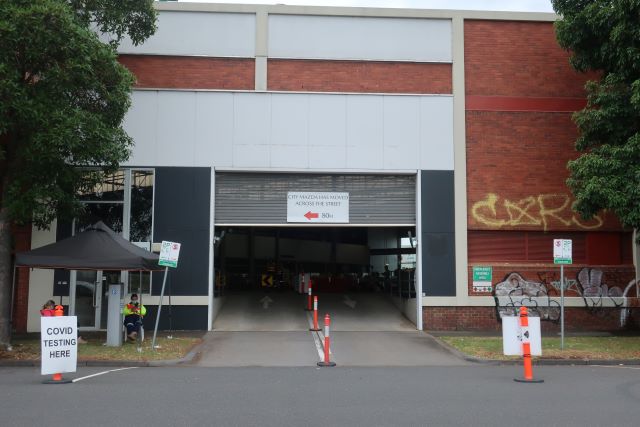 ---
Lockdown 3
Saturday 13th February to Wednesday 17th February
Exercise only permitted within 5 km of your home. Masks to be worn outdoors and indoors, and other restrictions.
February
The Graham Hotel opened to a warm reception after a long renovation just before the February lockdown. It was on again, off again for hospitality businesses throughout 2021.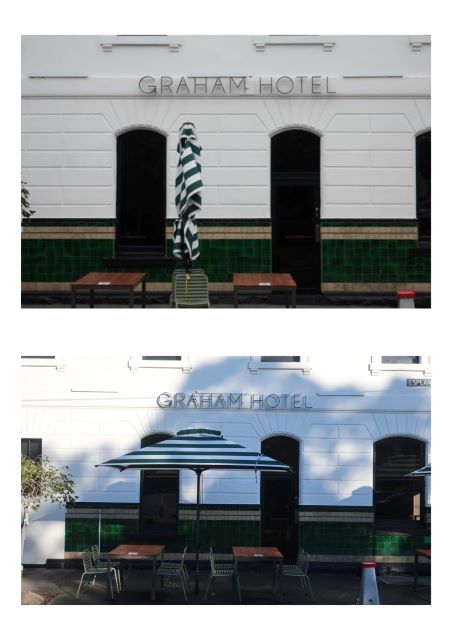 March
Ships were more notable by their absence than their presence, so the appearance of SeaRoad's chartered vessel MV Liekut attracted interest. Skaters of different skill levels loved Princes Pier's smooth concrete deck.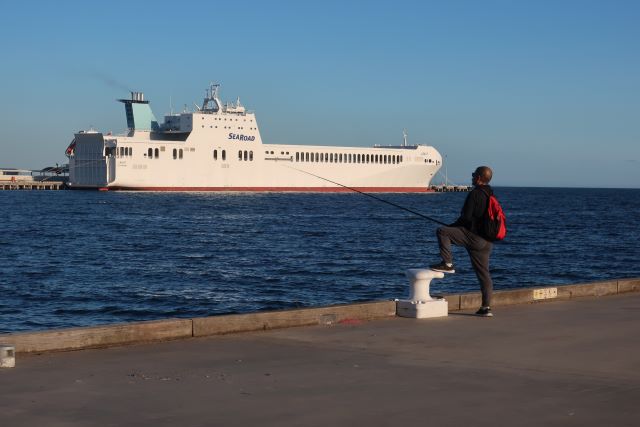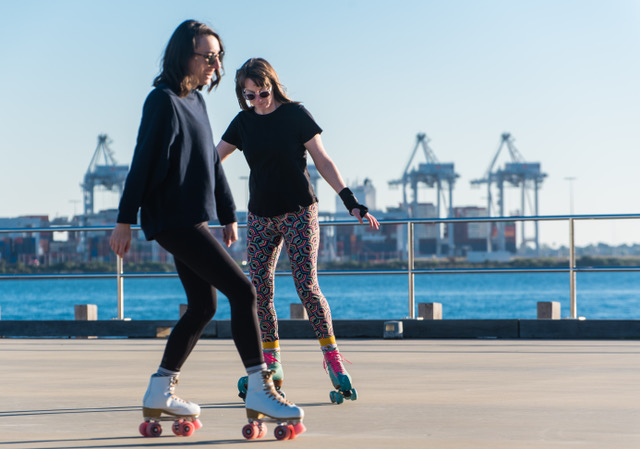 April
The cormorant spreads wings. The 'cormorant hug' became a symbol for Ramona Headifen – a way of denoting embrace and regard when physical embracing was not permitted.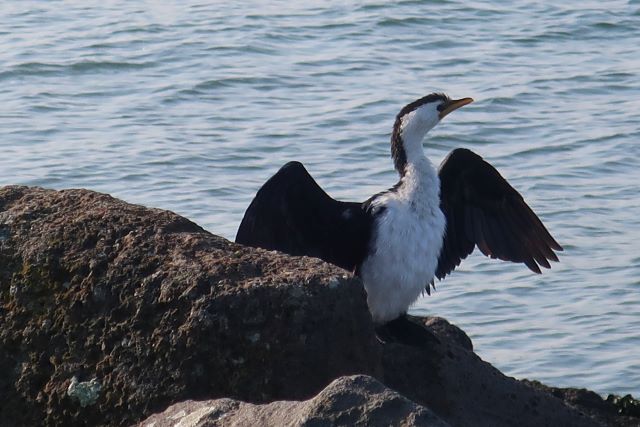 May
There was a flurry of excitement when Bay St was closed for the filming of La Brea. This photograph, taken at the end of a day of shooting, exacerbates the sense of lockdown desolation.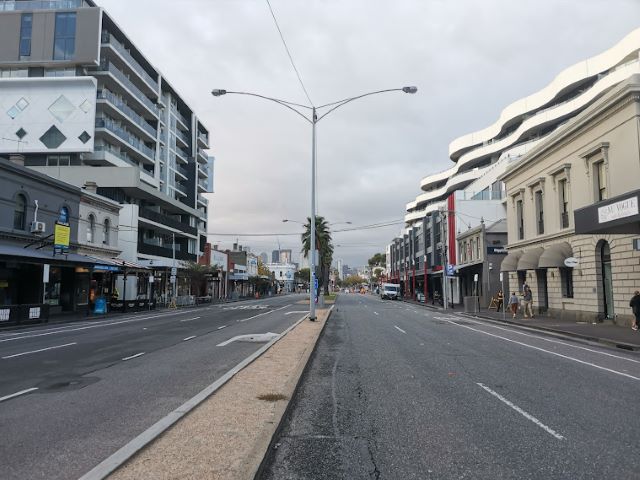 ---
Lockdown 4
Friday 28th May to Thursday 10th June
In early June, the first cases of the Delta variant of COVID-19 were detected in Victoria. The message in Bay St.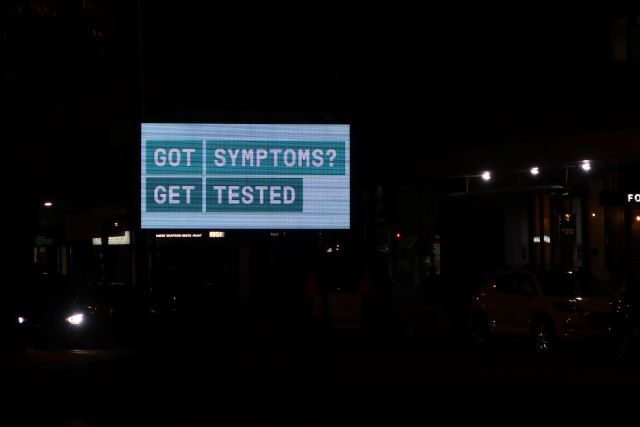 In the early evening of Thursday 9 June, a storm with wind gusts of 67 km per hour lashed Port's beaches. A buoy from the Royal Melbourne Yacht Squadron in St Kilda washed up on Beacon Cove beach. It was towed back home.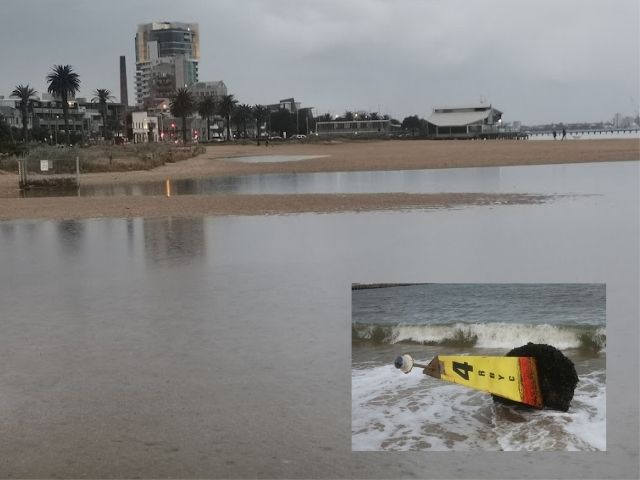 Calm returned for the Port Melbourne Icebergs 21st June winter solstice plunge.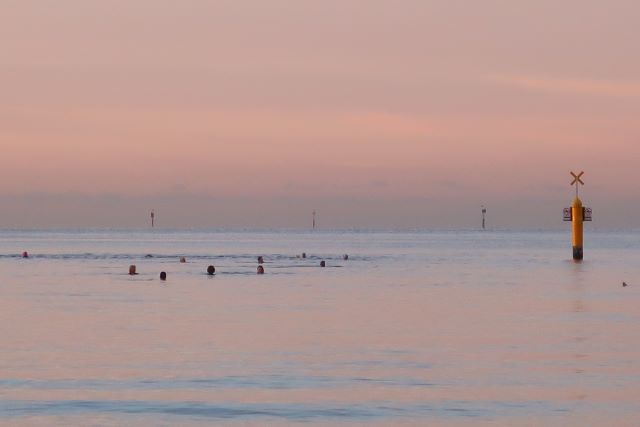 ---
Lockdown 5
Friday 16th July to Tuesday 27th July
Exercise for up to two hours no more than 5km from your home. Face masks to be worn both outdoors and indoors.
July
Woolworths Fishermans Bend opened. It was listed as a Tier 1 exposure site several times in 2021.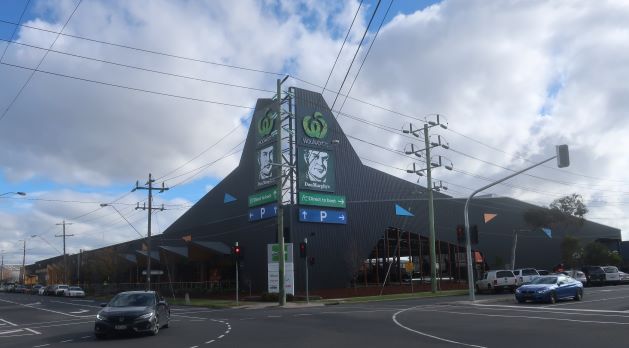 Anne Stout was appointed principal of the emerging Port Melbourne Secondary College.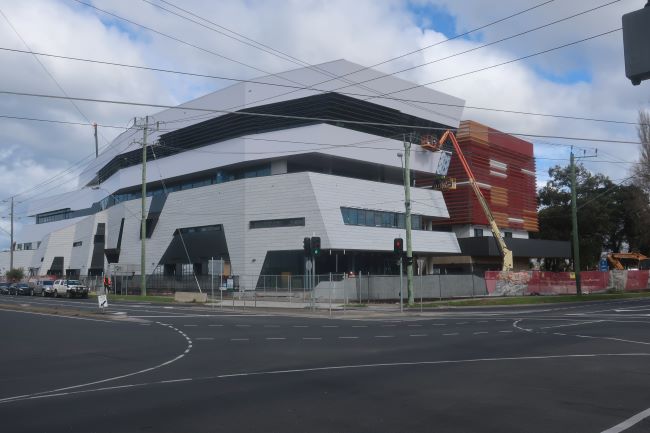 ---
Lockdown 6
Friday 5 August to Friday 22nd October
Exercise and shopping was still limited to 5km from your home. Masks were required. Playgrounds were closed until 1 September.1
August
STAR Health used the Port Melbourne Town Hall for COVID vaccinations. All Port Phillip people were urged to get tested. The South Melbourne Market was identified as a Tier 1 exposure site and closed for deep cleaning.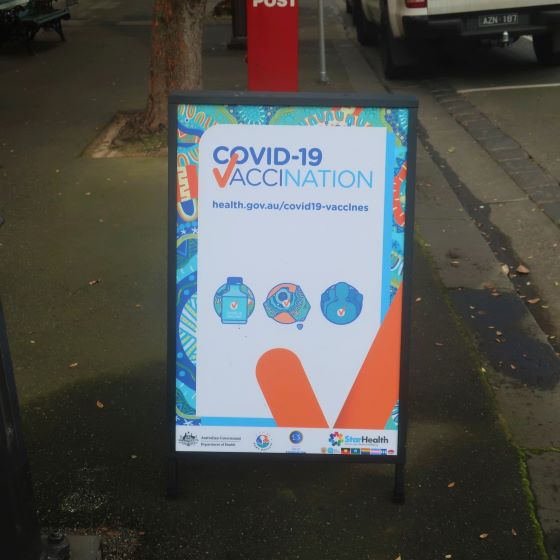 September
21 September
The day after the government called an abrupt two-week shutdown of the construction industry, anti-lockdown, anti-vaccination protestors marched from the central city and briefly occupied the Westgate Bridge.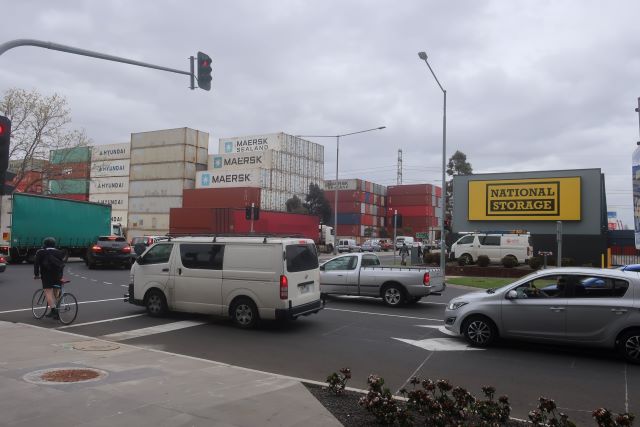 Protests continued over the following days and weeks.
22 September
At 9.15 am on Wednesday 22 September, a magnitude 5.9 earthquake hit Melbourne – one of the biggest onshore earthquakes ever recorded in Victoria. Residents from the newly completed apartments in Thistlethwaite St in Montague gathered in the street.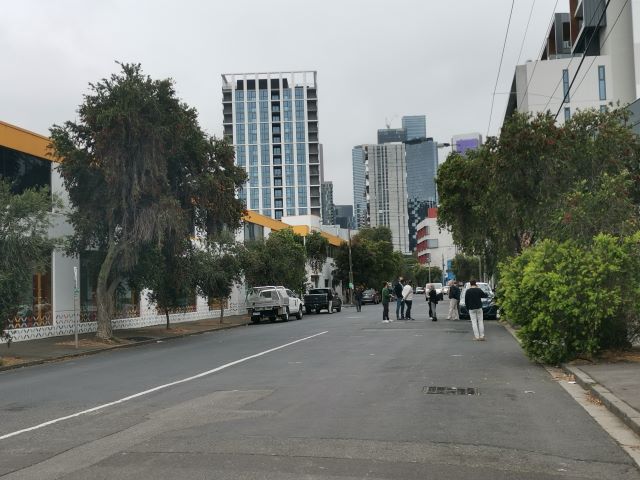 October
Lockdown reminded us of just how much the 'spirit' of Port Melbourne is tied up with the daily sailings of the Spirit of Tasmania.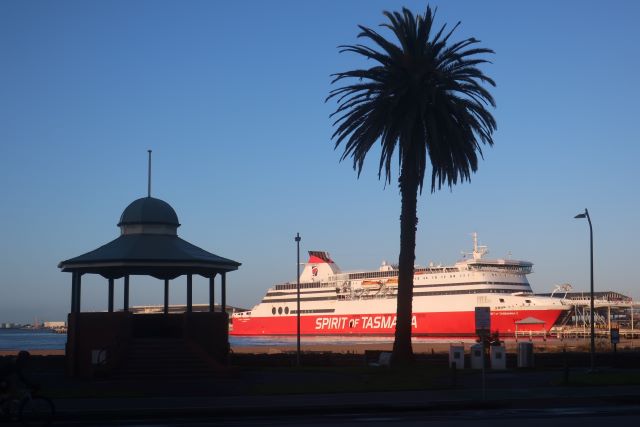 October was the month of nesting and fledging. Never has so much attention been paid to birds on the nest, the progress towards hatching and the first tentative moves from the nest. A pair of Tawny Frogmouth nested in a Tasmanian blue gum on St Vincents Street and one chick fledged.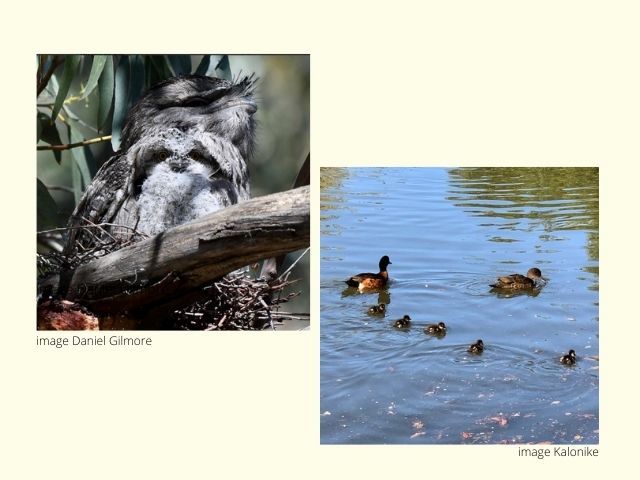 Melbourne came out of lockdown on 22 October when 70% of people aged over 16 in Victoria had received two doses of the Covid-19 vaccine.
---
November
Coming out of lockdown was tempered by the nightly hooning of men on motorbikes and in cars racing up and down the Beach road. Some parklets re-appear but without the same exuberance as in 2020.
Local photographer Roger Tall kept beautiful photographs coming on the Port Melbourne Focus facebook page throughout 2021, including this one of bioluminescence at Beacon Cove beach.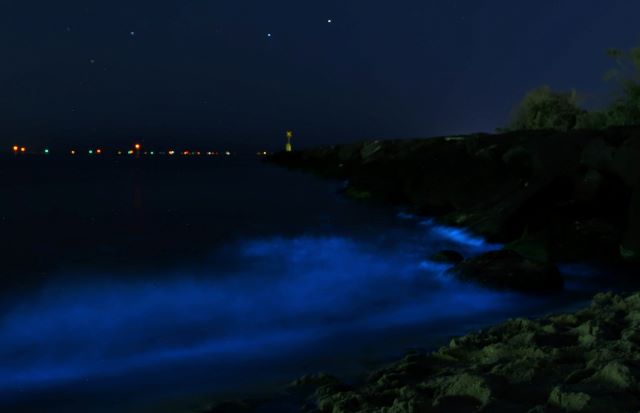 Throughout the year laden container ships brought the goods ordered online. The phrase 'supply chain' became real as delays were experienced because of a combination of congestion in ports, the shortage of empty containers, industrial action and seafarers affected by COVID.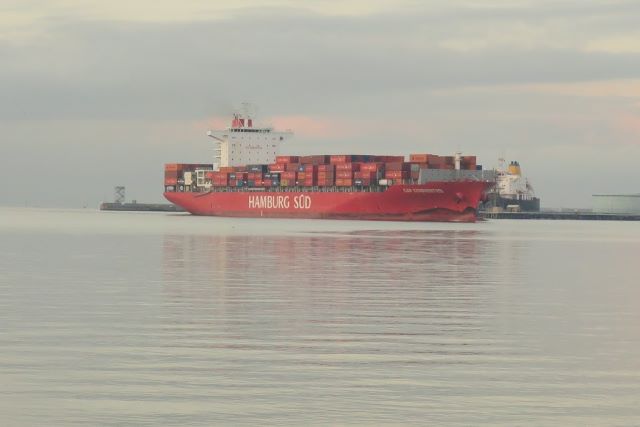 2021 was full of absence. Whereas in 2020, cheerful messages and colourful rainbows appeared in the streets, this year such messages were few and far between. Lockdown 6 was a hard slog for most people, to be got through as best as they could.