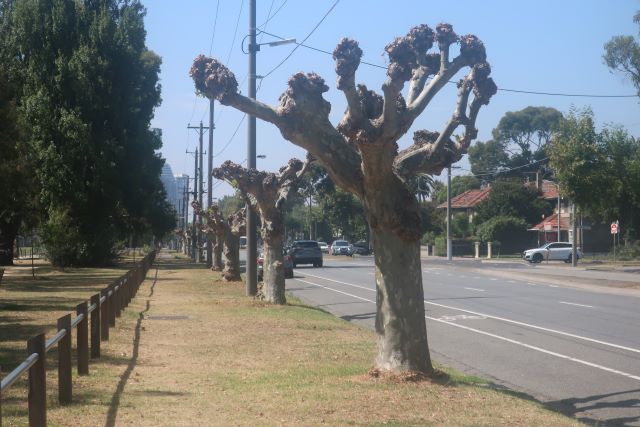 Below and above Williamstown Rd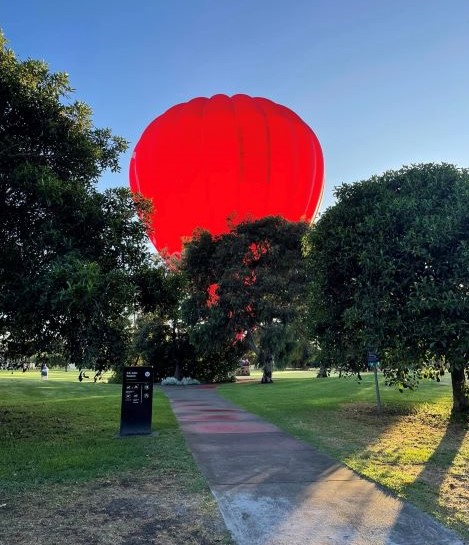 Early on Monday morning, hot air balloons glanced over the roof tops of Garden City before coming to rest in Murphy's Reserve. The glow of this red balloon was like a location marker. It directed me to the other side of Williamstown Rd, or Willy Rd as locals call it.
Williamstown Rd is a straight and purposeful road that once connected the River through Fishermans Bend to the city. It used to lead to the car ferrry that clanked across the Yarra River. That was before the Westgate Bridge. Now it terminates at Todd Rd, at the Port, at a corten steel wall with a gate that allows access for over dimensional vehicles.
Over recent months, an enormous pile of earth has emerged above the wall. It reminded me of the mine dumps that ringed the City of Johannesburg where I grew up.
The technique that is being used here is 'surcharging'. Surcharging 'consists of applying load on the ground surface in excess of that associated with the long term development conditions to accelerate consolidation'.1
Across Todd Rd at the development site to be known as Port Lane, equally huge piles of earth which have been piled up for many months are now being moved off site in a procession of articulated trucks, as sufficient consolidation has been achieved and construction can begin.
The technique is used where the ground is unsettled, unstable, such as on the former sandy, swampy terrain that was Fishermans Bend near the mouth of the River.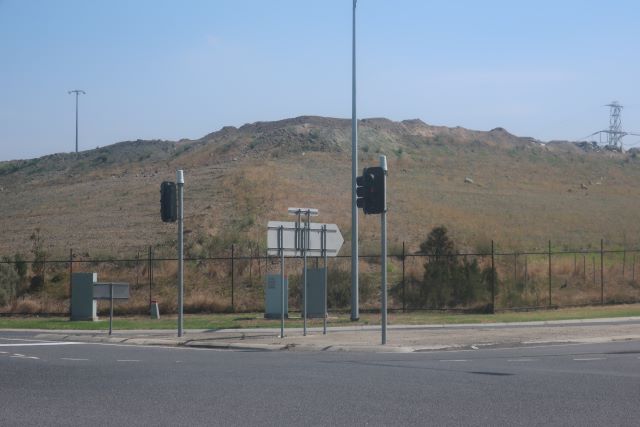 ---
Next to Port Lane is Elder Smith Reserve. Unusually, the reserve bears the name of a company (that went on to become Elders) rather than a Port Melbourne mayor or councillor. It is not a place with which people appear to have close associations or attachments. Fringed with poorly cared for indigenous vegetation, it is used by dog owners who prefer to be away from the crowd, and for a bit of golf practice. It is proposed to become a place for netball courts, a popular sport in the City of Port Phillip.
The W.A.G. pipeline runs through the Reserve. Now you may know, but I didn't until preparing this post, that this acronym stands for Westernport Altona Geelong pipeline. The route initially proposed for the pipeline was across Port Phillip Bay between Western Port and Geelong. It was rejected by Minister for Fuel and Power, Jim Balfour, as it presented a potential risk to the Bay. The 135.3 km pipeline was completed by the end of 1972.2 It runs through the Bayside suburbs before entering Port Phillip at Elwood and continuing through South Melbourne and along Howe Parade in Port Melbourne before crossing the River. The pipeline is owned by Viva Energy Australia which also has a network of around 1,300 Shell and Liberty service stations across Australia. It is in use for the transmission of fuel.
Transmission pipelines such as this are operated under a license issued under the Pipelines Act 2005 by the Department of Energy, Environment and Climate Action and are listed in the Before You Dig Australia (BYDA) database. Operators work together to ensure developers of land and others are aware of their responsibility to protect the pipelines. And that is why these signs are prominently located at both ends of the Reserve.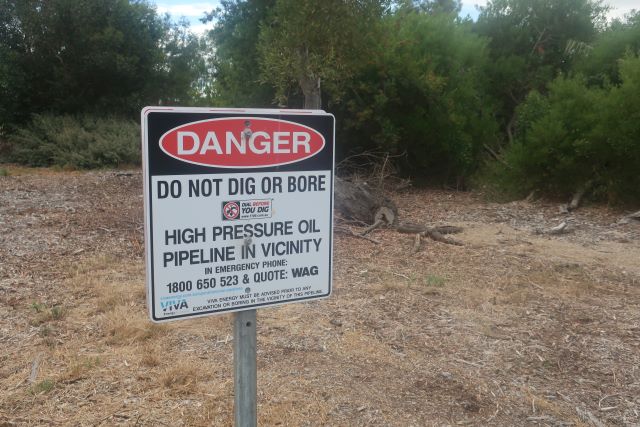 ---
Further along Williamstown Rd, towards the city, the plane trees have been given their very severe annual prune. Each year the City of Port Phillip is required under the Electricity Safety (Electric Line Clearance) Regulations 2020 to prepare a tree management plan to ensure that trees are kept a safe distance from the overhead power lines. Failure to comply with this requirement may incur penalties from Energy Safe Victoria, according to the City of Port Phillip website.
Earlier in the week, I had cycled through Middle Park on a warm day and appreciated the shade and cool that the plane trees with their 'kissing canopies' offered.
About a decade ago, when Interactive, a data centre, cyber security and cloud services provider, re-developed their site at 461 Williamstown Rd they undergrounded the power lines. The plane trees have flourished in response.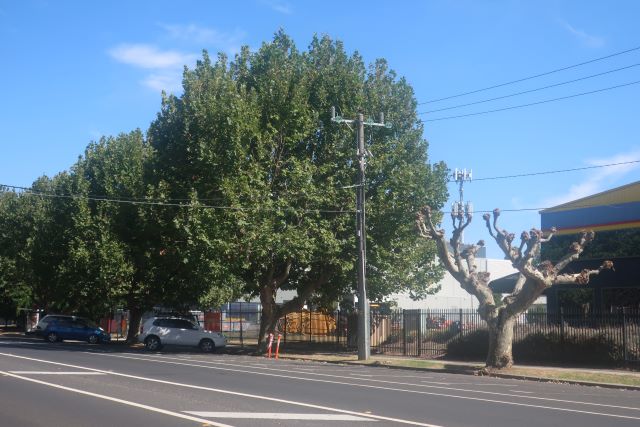 Imagine how different Williamstown Rd would look and feel if those plane trees were able to spread their limbs? However, Ausgrid offers a bitter pill of financial realism. They advise that undergrounding power lines costs in the order of $2.5m per kilometre. The cost is borne by those who request it. With rising power prices a concern to all, the extra cost of undergrounding power cables along the length of Williamstown Rd looks very unlikely.
---
This brief exploration gives a sense of how in a dense urban environment like Port Phillip what can happen on the ground plane is constrained both below and above the ground.
Sources
1 CMW Geosciences Surcharging
2 The Australian Pipeliner, 16 March 2016, accessed 17 March 2023