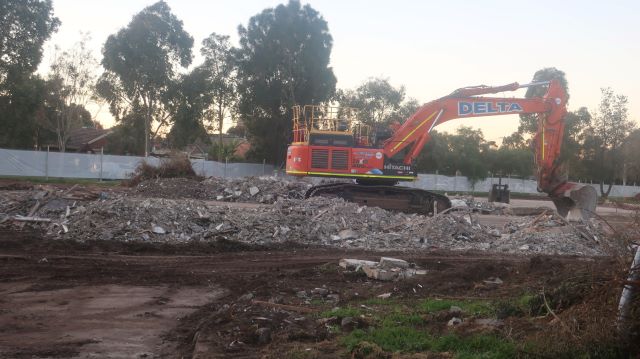 Next chapter for Barak Beacon
The site of the former Barak Beacon housing estate has been cleared.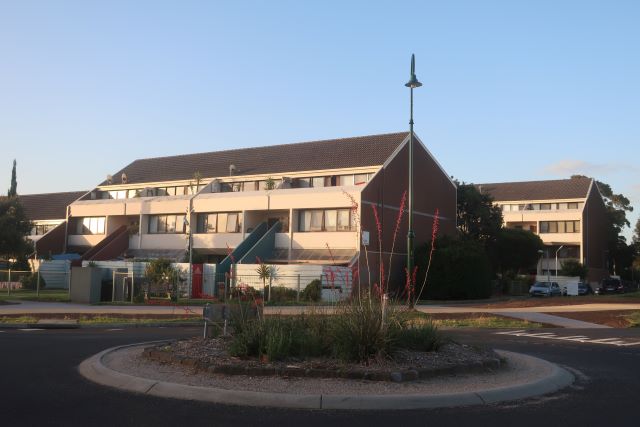 ---
The Building Communities Consortium has been appointed to re-develop four public housing sites – in Port Melbourne (Barak Beacon), South Yarra, Hampton East and Prahran.
502 existing dwellings across the four sites will be replaced with more than 650 new social housing homes, around 180 affordable homes, 500 market rental homes, and more than 50 Specialist Disability Accommodation homes, a total of 1,370 new homes.
The partnership between Homes Victoria and Building Communities Consortium consists of a Ground Lease Model whereby public land is leased from Homes Victoria to a consortium which finances, designs and constructs new housing. The community housing provider manages and maintains the site for 40 years, before handing the land, and all dwellings, back to Homes Victoria.
These four sites are grouped together as Ground Lease Model Stage 2. Works will begin following community consultation and are expected to be complete in 2026.
Ground Lease Model Stage 1 sites are in Flemington, Brighton and Prahran.
---
The Building Communities Consortium includes Icon Construction, Community Housing Vic Limited, and specialist service providers Women's Property Initiatives and Aboriginal Community Housing Vic Limited.
Financing is being provided by Tetris Capital, Abrdn and Invesis as institutional investors, and Housing Australia, Sumitomo Mitsui Banking Corporation and ANZ as debt financiers.
ICON Kajima is the construction partner in the consortium. ICON is currently building the Greystar, Build to Rent project in Gladstone St in Montague, South Melbourne.
Community Housing Limited (CHL), a not-for-profit company delivering housing for vulnerable and low to moderate income people who are unable to secure long-term affordable housing in the market, will provide all tenant support services on site.
CHL originated in Australia in 1993 and now operates in South Asia, South-East Asia, South America and Africa. CHL is a registered charity and company limited by guarantee. It re-invests its surpluses in quality affordable housing for people in need, wherever they may be.
Invesis is the public private partnership vehicle of BAM, a company based in the Netherlands, which designs, builds and maintains high quality, sustainable buildings, homes, and infrastructure for public and private sector clients. BAM has set science-based targets to reduce the CO2 intensity of its operations by 50 per cent in 2030 compared to 2015.
Another member of the consortium is Women's Property Initiatives (WPI) which 'exists to provide secure and affordable homes for low income women and women led families, because they are least likely to have access to them'.
WPI will manage and maintain 200 of the new social homes to be delivered for more than 290 vulnerable women and children in female-led households.
Stacey Broadbent, CEO of Aboriginal Community Housing Ltd, said it is the first time that an Aboriginal community housing provider has been a part of such a significant housing project anywhere in Australia.
---
The particular mix of housing at each site does not appear to be publicly available yet.
---
Information for this post has been drawn from the websites of the consortium partners. Find out more by clicking through to the websites below.
Building Communities Consortium