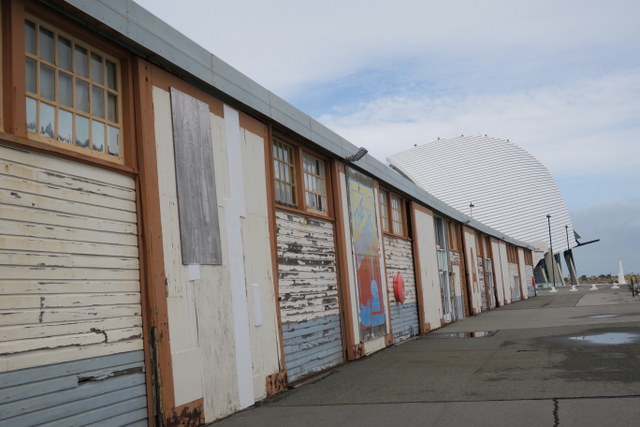 Remembering
It's too easy to catch the train to Fremantle from Perth.
Emerge from the station to choose:  the heritage heart of Fremantle, signposted the 'cappuccino strip', or the Port?
The Port wins, of course.
The heavy duty work of the Port of Fremantle takes place further down and on the other side of the Swan River. That leaves the heritage part of the Port completely open, accessible and explorable which feels slightly odd in these security conscious times.  Walk right in past the proud modernist Port administration building to the cargo sheds of Victoria Quay lining a gentle curve of the Swan River.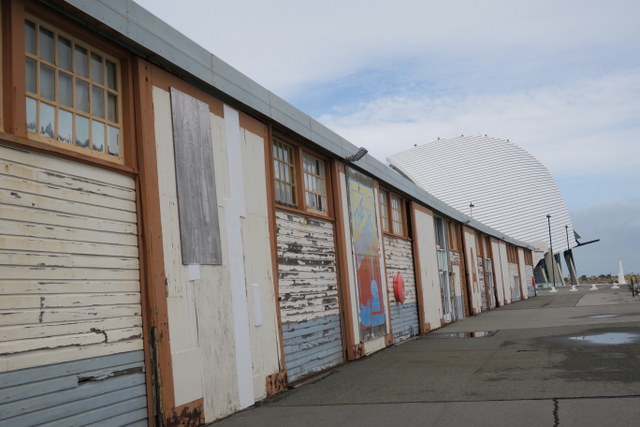 The cargo sheds are in that time of heritage hiatus that I especially like. Protected – so secure – but not yet renovated or redeveloped in such a way that the thread with the past has been broken. They are in the peeling paint evocative stage. Their generous interior spaces are being used for various temporary purposes such as art exhibitions – an exhibition of school children's work on the sea was open.  The sheds are labelled sequentially,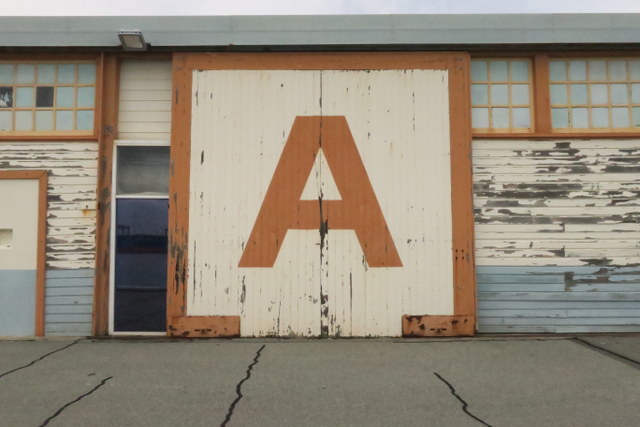 Welcome Walls
Like Port Melbourne, Fremantle was a point of arrival to Australia from the earliest days of settlement.
Unlike in Port Melbourne, those arrivals are acknowledged in a series of panels making up the Welcome Walls. The Walls were built in three waves between 2004 and 2010 – each wave building the momentum and demand for the next. Each record on a panel links back to an entry on the Welcome Walls database. Some entries are more detailed than others, giving glimpses of the breadth and diversity of experiences that make up this period of Australia's immigration history.
A bronze statue to child migrants bears the stark caption 'Hardships were endured, benefits derived' which is encapsulated in this story found in one random browse of the database.
Harry Frans Abbott (1917 to 2008)
Admitted Barnados Home for Destitute Children in London aged 3 years
In 1928 at 11 years old, he sailed on SS Beltana and transferred to Fairbridge Farm in Pinjara, Western Australia
Served with the RAAF during the War when he trained as a radiographer
Followed a career as a radiographer and spinal therapist and retired at 80
Over 3,000 unassisted child migrants arrived through the Port of Fremantle.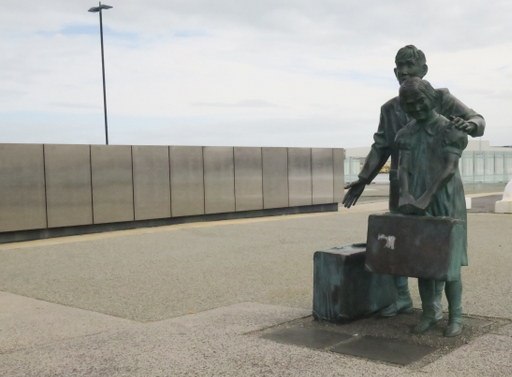 The physical panels of the Welcome Wall show the wear of the harsh coastal environment, one person's story flickers to life from a casual search of the database. Even the bronze statue, on the one hand so ageless, speaks of its time – 2004.
How do we remember?
More
Western Australia Museum Welcome Walls
Victoria Quay Western Australia Maritime Museum Migrant Children Commemorative Sculpture, Charles Smith and Joan Walsh-Smith, dedicated 2004, Monument Australia