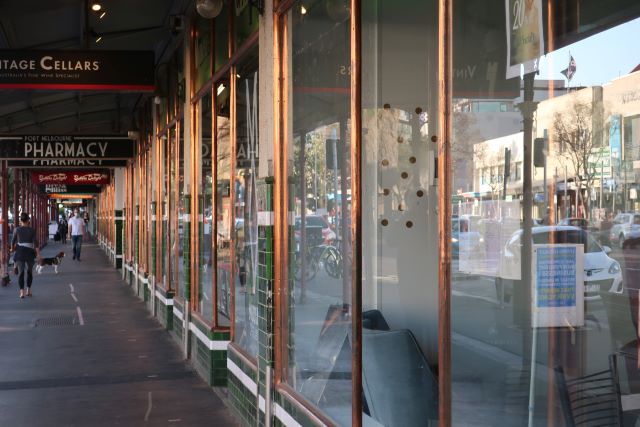 State of Bay St, Port Melbourne
It is often said that there used to be a pub on every corner of Port Melbourne.
In 2023, the conversation is more likely to be about the number of hair, nail and beauty businesses. When a new business is about to emerge from behind its concealing wrap there is a sense of anticipation. Then minor disappointment when yet another hair or nail salon is revealed. Yet these are the businesses that thrive in Port Melbourne.
---
People sometimes ask 'How is Bay St going?' as if it's a friend whose health is of some concern.
To respond to that question, I walked from Bay St to the Cornerstorne and back again. I wanted to find out just how many shops were vacant, and exactly how many hair and beauty businesses there are in Bay St in September 2023. Here are some of my main findings, though I did record every business.
| | |
| --- | --- |
| Hair and beauty | 21 |
| Barbers | 4 |
| Real estate | 8 |
| Op shops (Red Cross, Salvos, Vinnies, Epilepsy) | 4 |
| Banks (Westpac, Commonwealth) | 2 |
| For lease (vacant) | 13 |
| Hotels (Pier, The Local, The Rex, Bay & Bridge, Prince Alfred, The Cornerstone) | 6 |
| Pets (Port Melbourne Vet, Alpha Pets) | 2 |
In pondering Bay Street's vital signs, I was interested to find a post from Port Focus from September 2012 where I wrote: "I'm worried about Bay Street.  In various consultations people have said how much Bay Street means to them – not just as a place to shop – but as their community meeting place. But what is to become of Bay Street with so many shops vacant?"
---
In Bay St, there is a newsagent, a post office, two banks and three supermarkets as well as several medical practices. We have an energetic and committed Port Melbourne Business Association. I concluded that we are well served in Bay St.
Perhaps there will always be a percentage of vacant shops as Bay St is in a constant state of succession and renewal.
---
Of more concern was following the losses incurred by people playing the Electronic Gaming Machines (EGMs) at The Rex Hotel and The Bay and Bridge Hotel.
| | | |
| --- | --- | --- |
| Net EGM expenditure for the year 1 July 2022 to 30 June 2023 1 | | |
| Net EGM expenditure is the total amount lost by players. | | |
| The Rex Hotel | 57 EGMs | $4,641,549.15 |
| The Bay and Bridge Hotel | 29 EGMs | $2,779,513.90 |
| Total | | $7,421,063.05 |
source: Victorian Gambling and Casino Control Commission
---
The fire damaged former Port Picture Theatre continues to be a blight on the corner of Bay and Liardet Sts.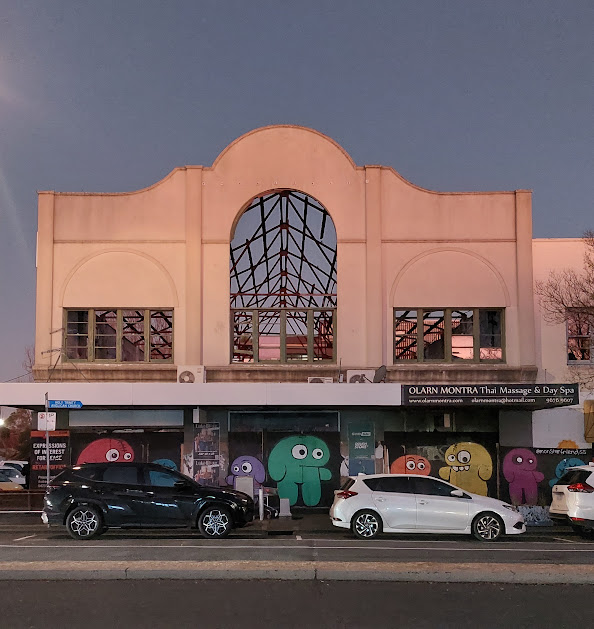 The Port Melbourne Business Association will soon present the popular annual Howl-O-Een Paw Parade on 31 October – an event in tune with Port Melbourne's dog loving community.
It will be followed by the Bay St Port Melbourne Artisan Market on Sunday December 3rd which has been very successful in recent years.
---
Source
1Victorian Gambling and Casino Control Commission
The figures are published twice a year.