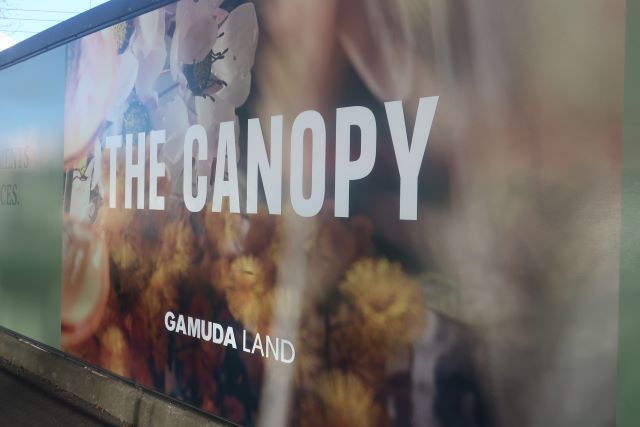 The Canopy on Normanby Rd
Construction is about to begin on the triangular shaped site on the corner of Normanby Rd and Johnson St. This site had intrigued me after seeing Graeme Butler's photograph of the former Dunlops building which occupied the site.
Gamuda Land bought the site in July 2022. From the start, Gamuda has made its intention clear to create a development informed by biophilic principles. Biophilia is humans' longing to connect with nature2.
Ngan Chee Meng, Chief Executive Officer, Gamuda Land said "We believe it's no longer acceptable to merely adopt green building design, but essential to ensure every building or public space is making a positive green contribution to the place and its people. For us to do this, we have to work with nature and not against it." Business Today, 30 September 2022)
As part of the development, Johnson St between Normanby Rd and Murno St will be transformed into a public park. Leading landscape architects, Oculus, will create a mini-urban forest made up of 6,000 Australian plants, most of them indigenous to our area. The landscaping theme will carry through into the development.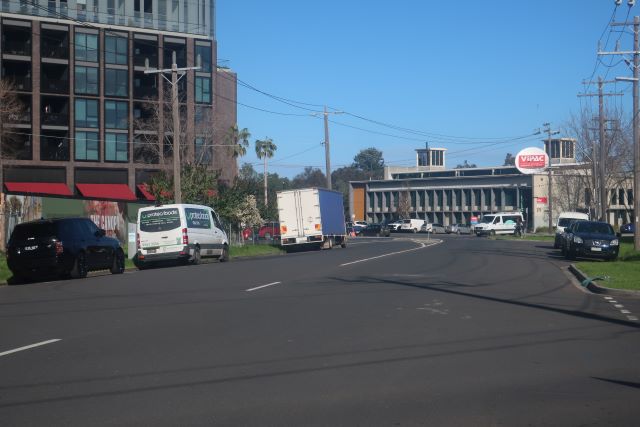 Gamuda engaged MURRI : YUL at the inception of the project to understand and tell 'the many histories of the site'. In the words of heritage adviser Melinda Kennedy, 'The unbalanced Built Environment can no longer continue without embedding Aboriginal frameworks, Knowledge and design.'2
Gamuda is being advised on the sustainability aspects of the development by HIP V HYPE, the developers of nearby Ferrars x York. This advice will build upon six sustainability principles for Fishermans Bend: low carbon, water sensitive, climate adept, connected and liveable, low waste and biodiverse. Starting as they mean to continue, 95% of the demolition waste has been recycled.
---
1 More about biophilia from the Living Future Institute
2 Melinda Kennedy Heritage Adviser MURRI : YUL Linkedin
Follow @gamudaland_au on instagram to see the renders for the development
---
The recent site history of 272 – 280 Normanby Rd
February 2015: the site, occupied by Tradelink Showroom, was sold for $14m
October 2017: a proposal for a 40 level tower was lodged
October 2018: the site was sold for $12.7m
March 2021: a development of 24 storeys was approved
July 2022: Gamuda Land bought the site for $24m
July 2023: a development of 20 levels is under construction