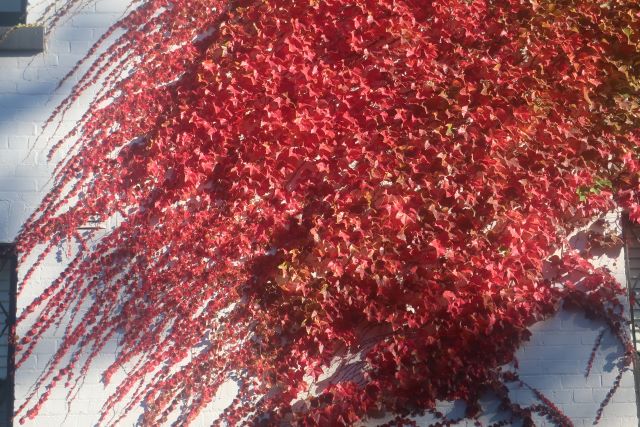 The First Quarter 2023
Port Melbourne and Fishermans Bend
In the first quarter global and national pressures have been felt oppressively. Inflation, the cost of living, volatility in the economy – all have made themselves felt locally. The focus has moved away from the preoccupation with the local that characterised the peak pandemic years. Many people have returned to their workplaces. Congestion is back but local streets are quiet during the day.
Let's set out on an exploration of Port Places beginning in Montague. The names given to Fishermans Bend precincts over a decade ago are rarely, if ever, used but they provide a way of ordering the 480 hectares.
24 February – a year since Russia invaded Ukraine
Montague
Greystar's Build to Rent project at 15 – 85 Gladstone St is under construction by ICON. It is immediately opposite Kirrip Park and diagonally opposite South Melbourne Primary School on the former Carlins site. Planning approval for this site was first given in September 2014. The project will comprise 700 residential apartments across three towers and create 850 sqm of retail space and house up to 1500 residents. Greystar specialises in building rental accommodation. It has its headquarters in North Carolina and operates in ten countries around the world. ICON is part of Kajima, a Japanese construction company.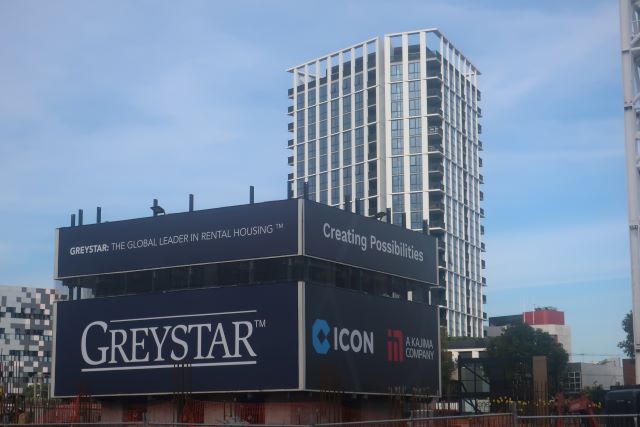 Gamuda Land's website announces a February 2023 start date for the Canopy project at 272 Normanby Rd but there does not appear to be any construction activity on site yet. The project will also involve the closure of Johnson Street to create a park.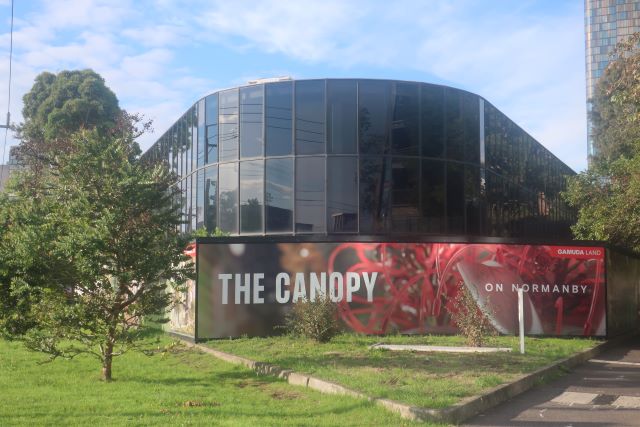 Sandridge
The banner advertises the sale of Port Melbourne Place, a very large development site running between Bertie and Ingles Sts, by expression of interest, closing on 5 May. That was May 2022. The site has not been sold. The site at 277 – 281 Ingles St has a planning permit.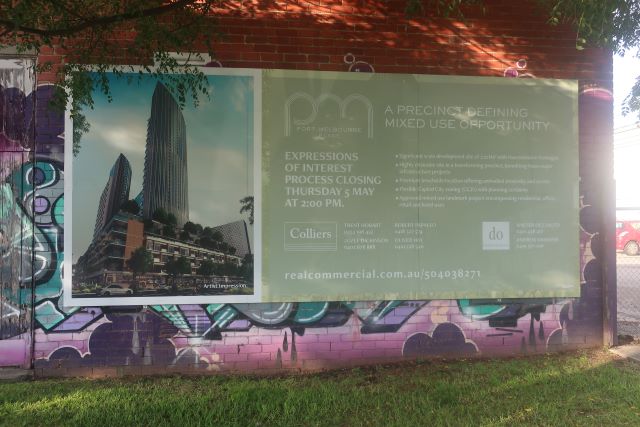 Swoop Aero has moved into the premises formerly occupied by Uber at 578 Plummer St. Swoop Aero uses drones to deliver medical supplies to places that are inaccessible by road or conventional air services. Swoop Aero has delivered vaccines to remote islands in Vanuatu using their Kookaburra aircraft, as well as essential medical supplies to remote areas in Mozambique and Malawi. The drones are built right here in Fishermans Bend. The scope and ambition of their work needs to be read about in their own words.
20 March – the IPCC synthesis report was released. From the summary for policy makers: "continued greenhouse gas emissions will lead to increasing global warming, with the best estimate of reaching 1.50 in the near term. Every increment of global warming will intensify multiple and concurrent hazards. Deep, rapid, and sustainaed reductions in greeenhouse gas emissions would lead to a discernibleslowdown in global warming within around two decades, and also to discernbile changes in atmospheric compostion within a few years.
Wirraway
The surcharge, the mounds of earth, on the land at the corner of Todd x Williamstown Rd is being progressively removed. The site is being levelled and prepared for the construction of 122 three storey townhouses.
Cranes and scaffolding next to Dig In Community Garden in Murphy's Reserve reveal construction underway of a 12 level development of 50 dwellings at Lots 10,11,12/339 Williamstown Rd.
NEIC (National Employment and Innovation Cluster)
The separated bike lanes on Turner St are still a way off completion.
Site works continue to prepare the former General Motors Holden site for future uses. The carpark on Todd Rd, with its distant city views, is being remediated.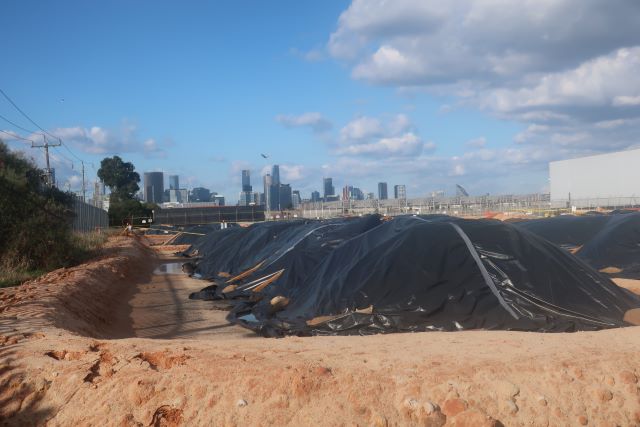 Westgate Park has a new neighbour, Tesla's Westgate Park Delivery Centre. Tesla has moved into the former Herald and Weekly Times site which is super convenient to the Port where the Tesla vehicles enter the country. The traffic queuing along Todd Rd is a reminder that electric vehicles will not reduce congestion.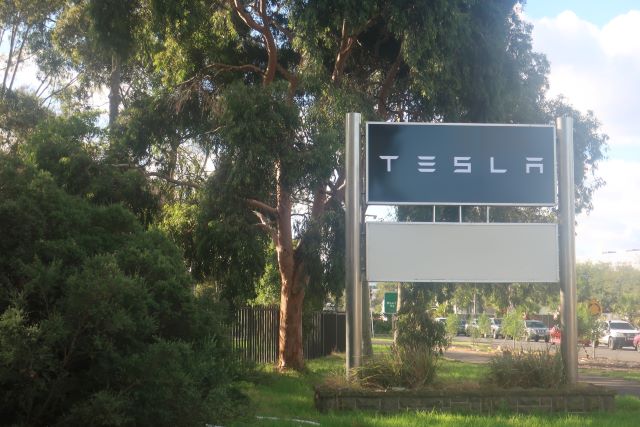 Back to Port Melbourne
It was a busy cruise ship season after a long hiatus with more than 70 ship arrivals at Station Pier between January and the end of March.
Most residents have moved out of the Barak Beacon estate. Some remain. Homes Victoria intend to demolish the estate in mid 2023. Homes Victoria is undertaking a procurement process to select a group that will redevelop Barak Beacon in Port Melbourne, as well as sites in Hampton East, Prahran and South Yarra. The intention of the project is to create more dwellings on the 21,000 sq metre site. The exact mix of private, social and specialist disability accommodation, and how it will be configured, will only be known when this procurement process is complete and made public.
103 Beach St is under construction. The permit for the site was first issued in 2017.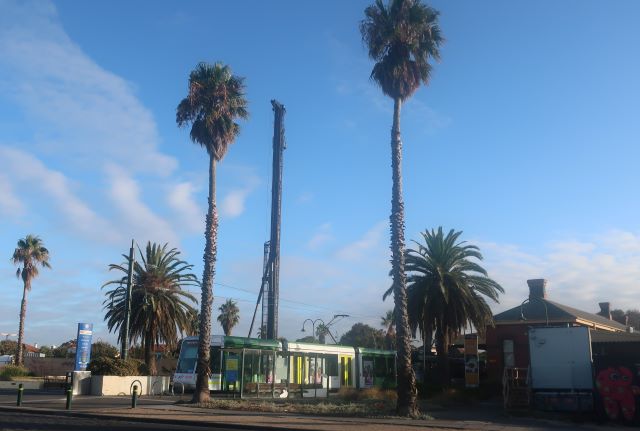 The natural world
More floating wetlands have been tethered at Enterprize Park and those at Yarra's Edge are growing strongly. Magpie geese visited the Yalukit Willam Nature Reserve for the first time in living memory.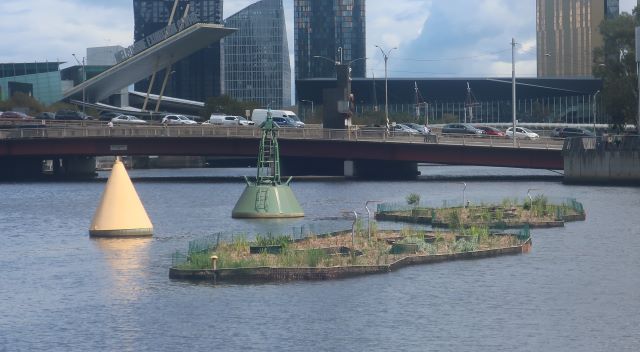 Concluding
Construction and sales activity in Fishermans Bend has slowed reflecting conditions in the economy. Planning approval does not necessarily mean that a project will proceed. And planning permits have a long life.