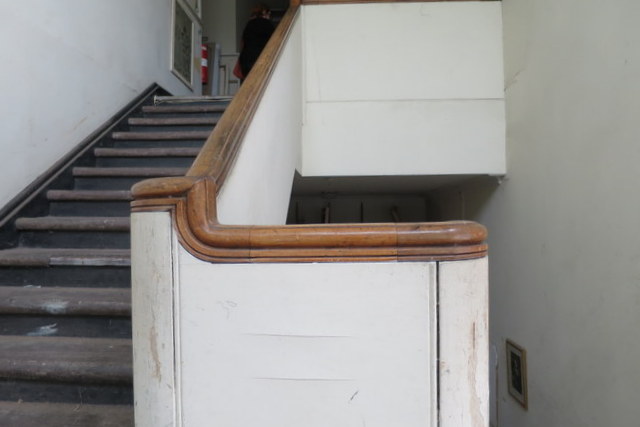 A Wider View of Heritage in Fishermans Bend
An argument for a precinct wide approach to heritage recognition in Fishermans Bend
This week, the National Trust revealed that the sprawling factory on Salmon Street had a secret life as a tank research depot during the war. The tanks were not a success and did not go into action. The factory's subsequent history as car manufacturer Rootes had also slipped into history, its story kept alive only by car loyalists and the memories of former employees.
For over thirty years since car manufacturing ceased, that factory has been a low key grey presence on Salmon Street. In recent times people played Paintball there. It has also been home for over 15 years to artists from the Argyle St Studios, providing one of the creative spaces that Kate Shaw has argued so insistently have an important role to play in urban renewal.
News in The Age in June of a planning application galvanised the National Trust with the Art Deco and Modernism Society and the Port Melbourne Historical and Preservation Society to find out more about the site to support the argument for its protection.
The rich and interesting stories uncovered have been brought into the light of day and shared with The Age's wide readership.
While supporting the call for protection of the administration building and a sufficient remnant to reveal its former history, I have come to the conclusion that protecting the few remaining heritage buildings in Fishermans Bend, while important, isn't the main game.
Many industries and the unexceptional buildings they occupied have disappeared from Fishermans Bend over the last twenty years – unremarked.
Yet the story and significance of Fishermans Bend in Victoria and Australia's history is as huge as the urban renewal precinct itself.
Fishermans Bend has been summed up as being about 'trains, planes and cars'.
Underneath that summary statement are rich stories to uncover and to tell. Of the boys on bikes messing about in the swamps, the smells of the noxious trades centred around Ingles St, Carey's aeroplanes at the end of Graham Street. The endless schemes and counter schemes for the Bend. Everybody had their eye on the potential and possibilities of that piece of open land – for housing, for airports, for industry.
The Fishermans Bend Heritage Study by Biosis is fascinating but an overview only.
The detailed investigation of Rootes facilitated by the National Trust needs to be repeated for many of the other substantial industries such as Malcolm Moores, Tom Pipers, and Felton Grimwade. It would be even better if these investigations could call on the memories of people who worked in these industries. As Anna Foley from the National Trust observed 'many more people would have a connection with Fishermans Bend than with the gold rush.'
How is this story of precinct wide manufacturing and innovation to be understood, interpreted and represented in the delivery of Fishermans Bend?
More
Biosis Fishermans Bend Heritage Study, June 2013 Places Victoria
Fisherman's Bend: former Rootes car factory, and…tank research depot Trust Advocate, National Trust of Australia (Victoria)
Demonstration of AFVs at Fisherman's Bend Australian War Memorial catalogue no F07029