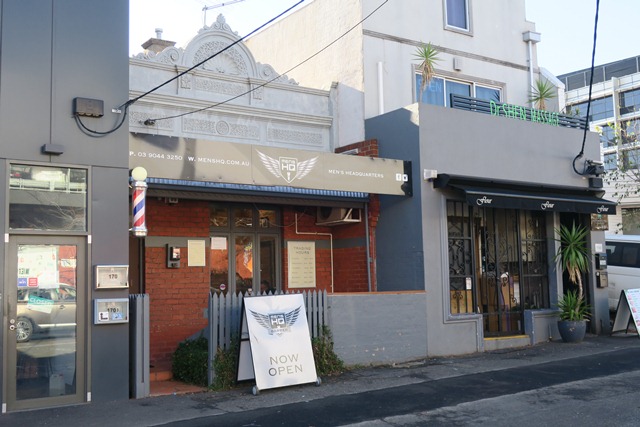 Bringing the market home
When we came to Australia in 1987, we rented a house opposite the South Melbourne Market. It was nothing to do with the market, we knew nothing of it. It was just that it was affordable.
From day one in Melbourne, the South Melbourne Market has been part of my life. Over time, I took root in Port Melbourne. The weekly shop has gone from routine to ritual with each visit likely to involve an encounter with a friend, or warm interactions with stall holders to whom we return again and again.
The market has changed hugely since 1987, of course. In those days, you accepted the fruits the stall holder gave you from his elevated platform.  There was no choosing your own.
The Market has been on this site since 1867. The City of Port Phillip owns the market. The Council knows deeply that the market is not only where people do their weekly shopping but a gathering place. Upgrades and changes have been contested along the way but there is no doubting the present vitality of the market.
The most exciting change of recent years has been the way the market has revolutionised its waste management. The  driver of this change is Port's Adam Mehegan, the Market's Operations Coordinator. He showed me round.
He led me through the heavy plastic curtains into the engine room of waste processing.
As readers of Port Places will know, polystyrene is my bete blanche for the way it disperses into the environment. A man was feeding a machine with polystyrene boxes, the labels having been carefully removed. Out of the other end were coming compacted polystyrene logs which are then used in insulation and other products.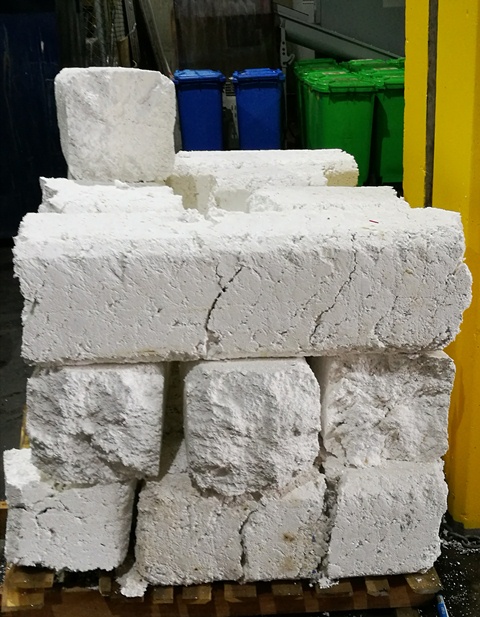 The star of the show is the Gaia recycling unit that dehydrates and sterilises food waste and turns it into fertiliser which is then sold at the market as SoilFood. There is  an 85 – 90% reduction in volume. Fish offal is the essential ingredient mixed with other food waste such as coffee grounds, plate scraps and orange peel.
Green waste is collected and taken away to a huge worm farm, reducing green waste by 98%.  After the worms have processed it, it is mixed with mushroom compost to create Market Magic which is also sold from the market office.
All these innovations mean fewer skips, fewer truck movements and drastically less material to landfill.
Adam's work is not done yet. He is already working on how to deal with the next waste streams – bread trays, white plastic buckets, milk bottles. Its a question of finding a willing partner to work with.
Is it any wonder that the Market has been awarded many times?
"What motivates you?", I asked Adam?
"I've got children" was his simple reply.
Bigger than a household, smaller than a neighbourhood, the market is an inspiring example of innovation in waste management and Adam is generous in sharing their experience with others.
So if you pass by on a non-market day you might catch a whiff of the Gaia unit in action – not unpleasant, just unfamiliar  – toasty and aromatic.
All the gardens of Port and South can enjoy a boost when spring comes with a sprinkle of SoilFoodTM and an application of Market Magic.
More
There are many more elements to the South Melbourne Market's sustainability practices but rather than sharing them all at once, I'd rather dwell on a few at a time.
For full details of the facts and figures of waste diverted from landfill you can do no better than read the market's summary South Melbourne Market Sustainability
Anson Cameron captures the social essence of shopping at South Melbourne Market A quickstep with love and bargains in The Saturday Age, Spectrum, Saturday 4 November 2017