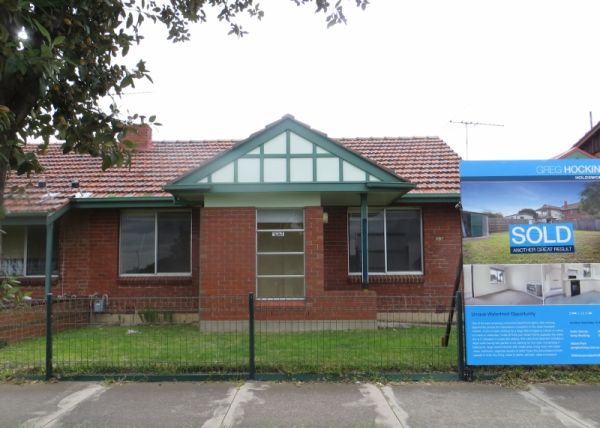 Changing circumstances on the Boulevard
On 13 July, 305 The Boulevard, Port Melbourne was sold for $1.326 m. The Department of Human Services property was auctioned by Greg Hocking.
A website that marks this 75th year of public housing in Victoria shows the layout of the Fishermans Bend estate (its the third image under 1930s), the first estate built by the newly formed Housing Commission to a winning planning design. (The text under the image is not quite right. The winning design for the layout of the estate was by Saxil Tuxen. Fowler was the person who pioneered the use of pre-fabricated concrete panels for housing.)
The first of these houses is on Howe Parade and has been discussed by Port Houses previously
Just in case you're wondering, the Fishermens Bend estate is covered by a heritage overlay reflecting its significance to the history of housing in Victoria. The overlay is supported by guidelines for redevelopment particular to the estate.
It is hard to reconcile that these modest dwellings, built for people in dire need of housing in the thirties, now sell for such huge sums.