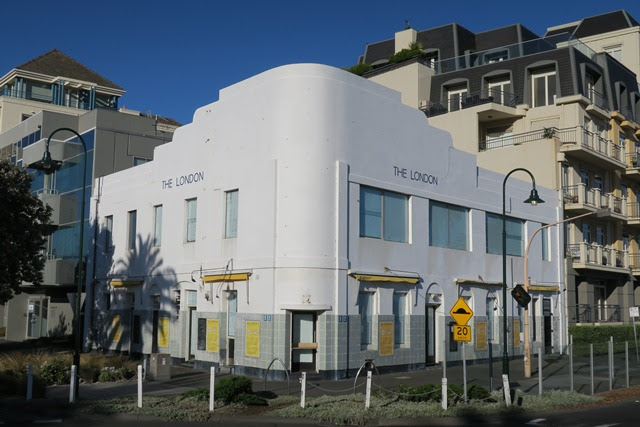 Double Demolition
I wasn't intending to write about hotels this week, but when demolition of two corner hotels began on the same day this week, I changed my mind.
The Talbot Inn in Montague closed as a hotel a long time ago. Established in 1875, it closed in December 1913 when the License Reduction Board closed a number of hotels in South Melbourne. The licensee, Mrs Elizabeth Green, was compensated £1,050. The Transit of Venus Hotel, nearby in Thistlethwaite Street closed at the same time, its name reflecting the public interest in that astronomical phenomenon in 1874 and 1882. The Talbot Inn wasn't much in the news – Sunday trading and leaving the key in the latch being the worst offences.
From that time onwards the Talbot Inn Hotel continued as a residence and business premises. Increasingly unsound in recent years, the building was held together by bolts.
I passed by on Tuesday just as the hotel was being demolished in a cloud of dust while the ceaseless traffic on Montague Street flowed indifferently by. Not many pedestrians walk this way. (Yes, there was a permit for the demolition)
The London Hotel
When the combined efforts of community, council and consultants failed to secure the heritage protection of the London Hotel, its demolition became inevitable.
Neighbours reported the start of the demolition. Workers carefully remove the building fabric piece by piece. Since Tuesday, the silhouetted shell of the building stands – tantalising with the possibility that the facade at least may still be saved.
But a worker on site said 'all coming down, all.'
More
A brief history of the London Hotel Port Melbourne Historical and Preservation Society