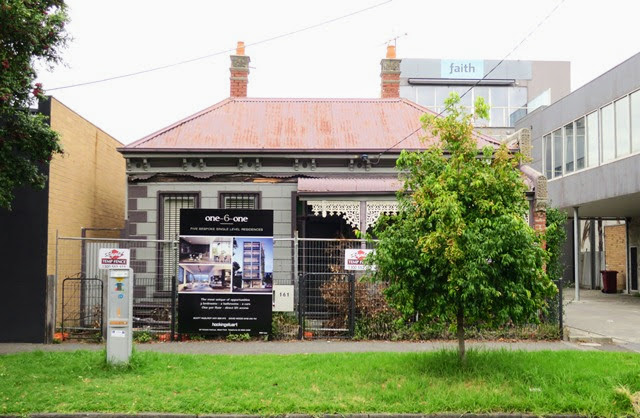 Easter Exploration 2017
It's been a while since I've idled through Fishermans Bend. With not a soul out and about, and barely a car to be seen over Easter – Fishermans Bend was quiet.
There is a pause about the place, especially in Montague, with many premises for lease, awaiting the direction that new planning guidance will bring later this year. But there were most interesting signs of life and change, energy and revival.
The primary school at Ferrars Street is well under construction and underway. The principal, Noel Creese has been appointed and enrolments are being taken for 2018.
The last remaining double fronted house in Buckhurst St, perhaps the very last such house in Montague,  appears close to demolition. A planning permit was issued for its demolition way back in 2013 in spite of the City of Port Phillip's protests. It looks to offer a different kind of a housing development – six levels with one apartment on each floor – the kind of variety of housing provision that was imagined for Montague.
I have been keeping an eye on the deteriorating former Malcolm Moore crane factory in Bertie St anticipating the worst. Instead – the best! The former factory, looking weary and old in 2016, has undergone a most stylish refresh to become the home of the Starward Whisky Distillery.
The 3,500 square metre warehouse, which opened on 26 November, includes an 'immense' whisky bar and retail area. I can't wait to do a tour to see how the inside has been refurbished. They are offered on Friday, Saturday and Sunday.
Starward has fully embraced the industrial heritage of the building. Their approach to craft whisky that 'borrows from the past without being constrained by it' could be said of their approach to the building. Industrial heritage is often poorly protected by heritage planning controls unless the buildings are outstanding. Adaptive re-use of heritage buildings is the gold of heritage conservation and is sought in the Fishermans Bend plans. How seamlessly this has happened, and how creatively.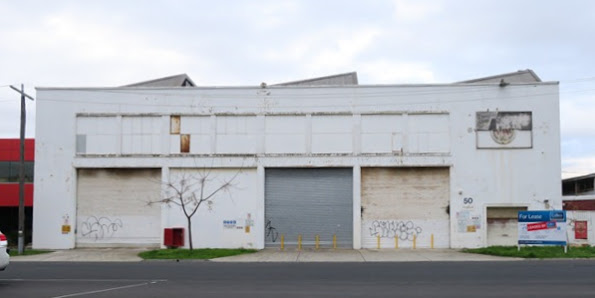 Neglected but Malcolm Moore crane factory- logo partly covered at top right
Around the corner, at 578 Plummer Street, Uber has leased a 1942-square-metre office and warehouse as well as 375 square metres of hardstand. The new 'Green Light Hub' will house its driver accreditation facility as well as Uber's car and medical inspections services. Another building refurbished for this most contemporary purpose.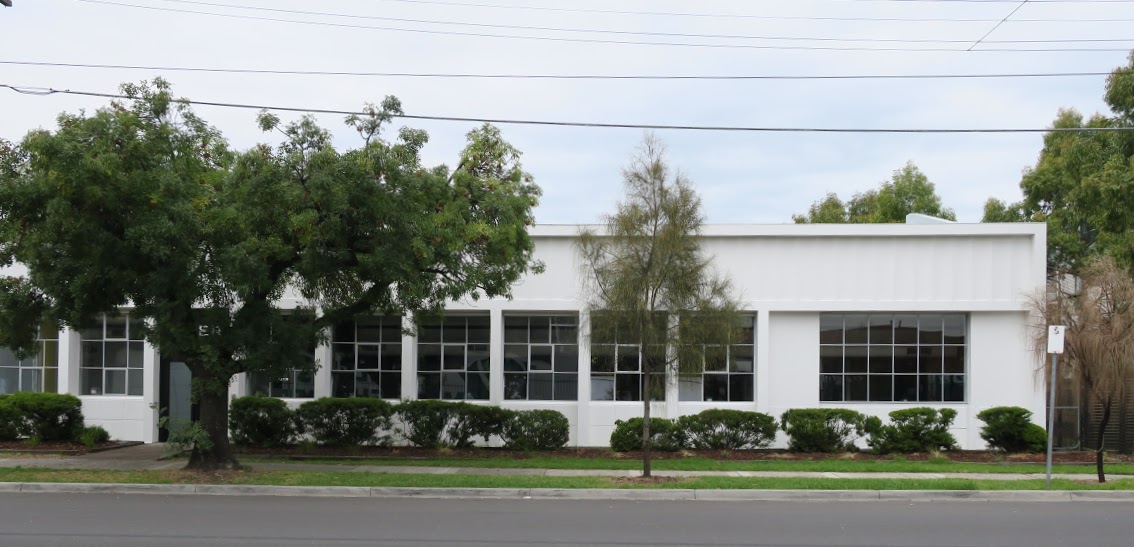 refreshed and renewed premises at 578 Plummer St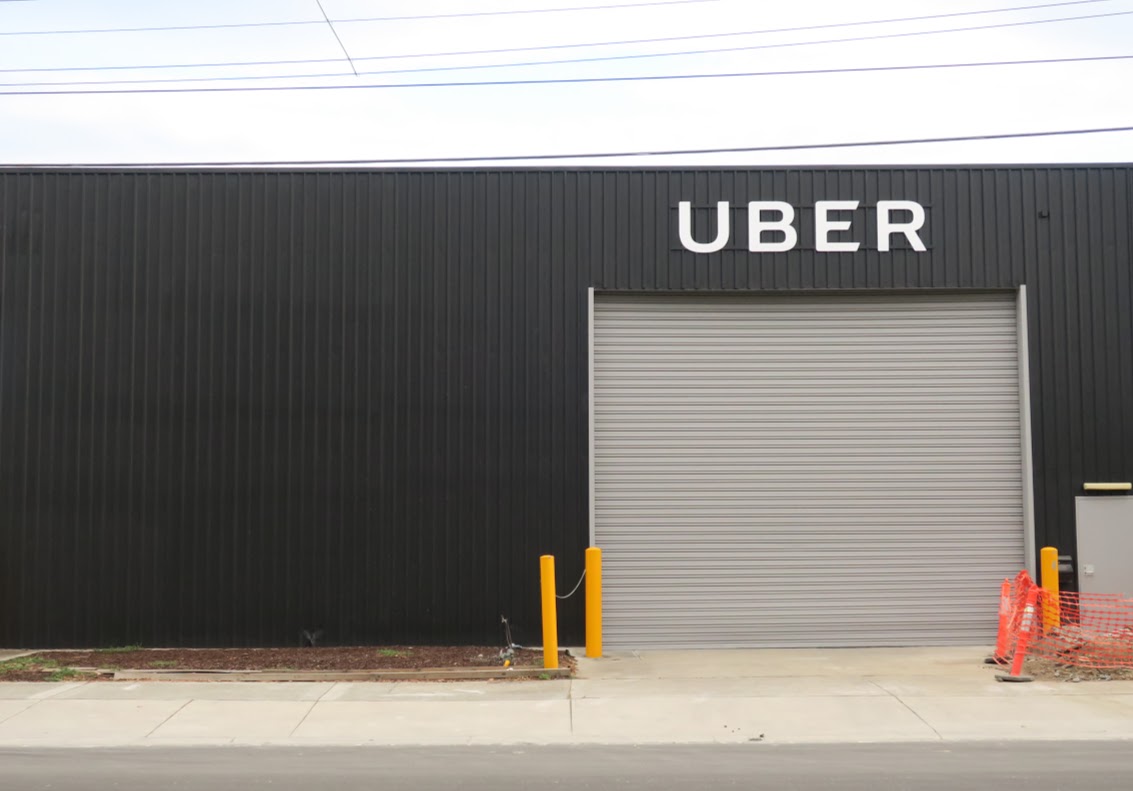 Yet another warehouse at 332 Plummer St has been brought back to life meticulously with new windows and a new tin roof and is up for lease. For those industrial building nerds, the roof trusses are impressive indeed.
The convenience to the city and the freeway network and the loss of warehousing in inner Melbourne to residential development make these very large premises highly valued.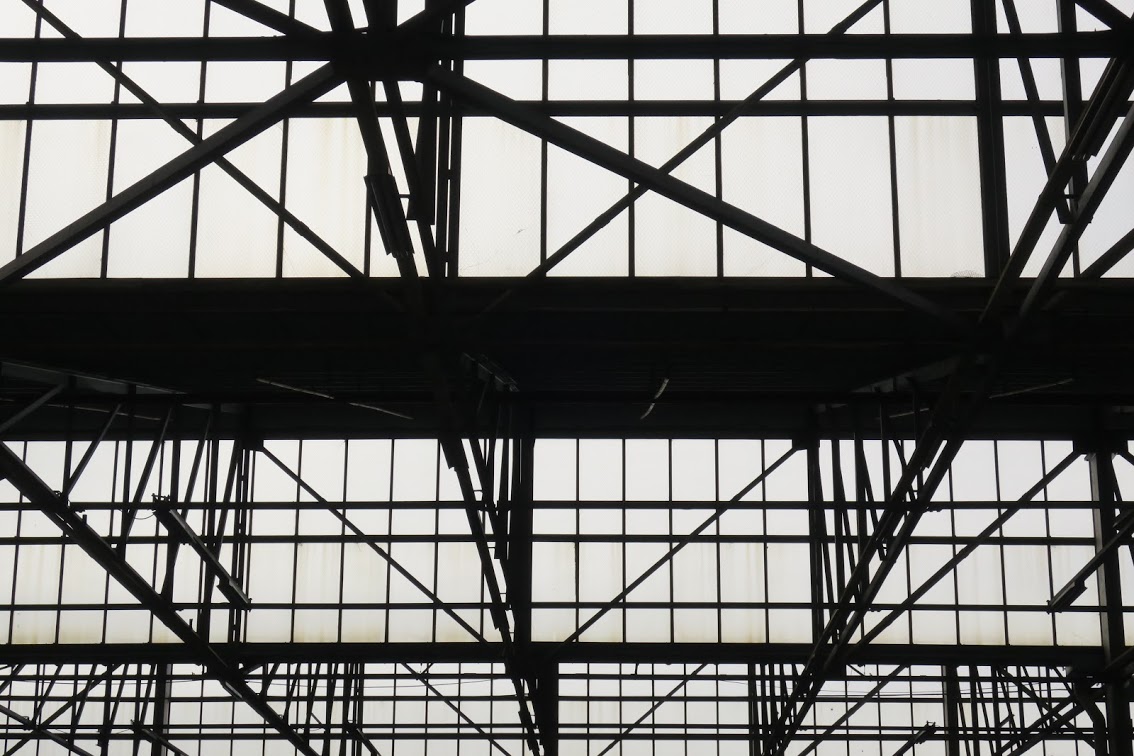 On the return home, I saw the new automated cranes at Webb Dock moving containers for the first time – almost silently –  just a slight hum and a whirr.
And all along the way it was autumn.
More
Larry Schlesinger Melbourne landlord breaks up warehouse to fit Uber Financial Review Nov 30 2016
South Melbourne Primary School – Ferrars St