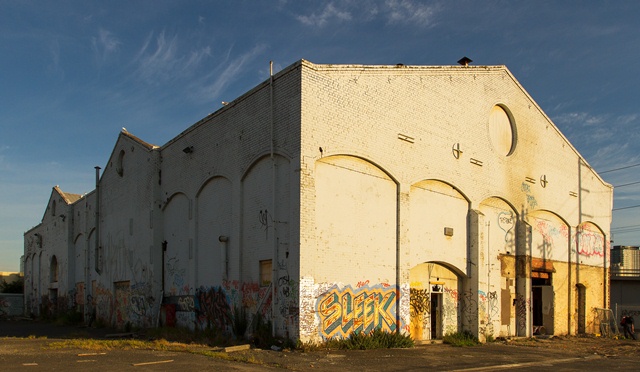 It's Historical
The last Toyota made in Australia rolled down the line at 12pm on Tuesday 3 October 2017. This real and symbolic moment in our local and national history was overshadowed by mass murder in Las Vegas.
Toyota had given notice of its intention to cease manufacturing in Australia in 2014.
Even though Toyota's Altona plant is just across the River, in some ways the factory closure seemed more distant than  the immediacy of media coverage of the shootings from America.
Toyota has a significant manufacturing history and an ongoing future in Fishermans Bend. It started here when Australian Motor Industries (AMI) secured the Australian franchise for Toyota cars – just one of AMI's huge stable of brands.  It began assembly of the Toyota Tiara range in 1963 – the first Toyota to be assembled outside Japan. The Corona and Corolla were also assembled at AMI's Port Melbourne factory. Toyota consolidated its vehicle production in Altona in 1994 and the new plant was opened by Prime Minister Paul Keating the following year. The Port Melbourne factories fell into disuse.
Now some of these former car manufacturing sites are the subject of  planning applications and, in due course, major development as part of Fishermans Bend's urban renewal.
When Holden stops making cars later this month, all new cars will come in car carriers like this up the River to MIRRAT's new facility at Webb Dock. There they will be inspected and prepared for sale before being drip fed  onto the freeway network to dealerships across Melbourne. When the new Toyota Camry goes on sale, it will be off a boat from Japan.
MIRRAT was highly commended in the Hutchison Ports Environment category at Lloyds 20th Global Awards ceremony in Greenwich, London on 27th September. Its terminal is based on ambitious concepts towards a zero emissions port terminal developed by Wallenius Wilhelmsen. The environmental features of MIRRAT's terminal at Webb Dock are described here.
Life on the  Bend, A Social History of Fishermans Bend was released today by the Fishermans Bend Taskforce – a very readable account which redresses the lack of historical underpinnings to the Fishermans Bend project. The report is very consciously titled, A Social History, rather than The Social History, since the author well understands that there are many more stories to be told. People will be invited to share their stories and photographs as the Fishermans Bend project unfolds.
More
Life on the Bend: A social history of Fishermans Bend, Port Melbourne
Explore more Abandoned Places – the photography of Mark Hassed