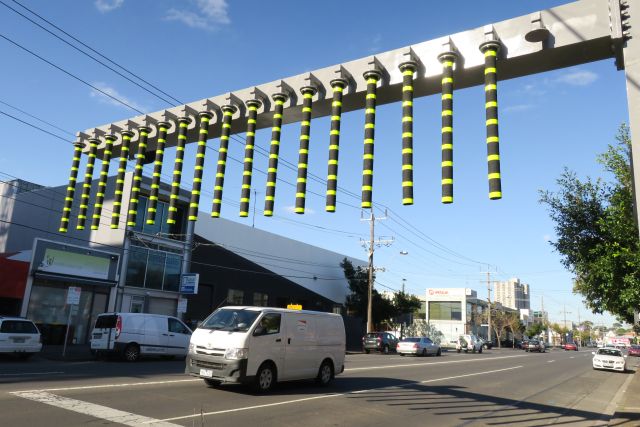 News in Port Places – 29 May 2016
29 May 2016
Fishermans Bend – change in emphasis
Planning Minister Wynne has put out a revised vision for Fishermans Bend for feedback and contribution.
The ungainly term FBURA has been dropped. It is Fishermans Bend.
The recast vision is online. The website gives dates for several drop in opportunities to talk through the changes with staff. You can also sign up for the newsletter.
Swimming in the Yarra again – a possibility?
A concept plan was commissioned for a pool for the Yarra River near Enterprise Park on the back of the Venice Biennale's theme The Pool  'a lens through which to explore Australian cultural identity'.
Yarra Swim Company's "vision is to have Melburnians talk about our river differently," said Matt Stewart from Yarra Swim Co. "To be proud of the Yarra, and to see it as an active place of nature, recreation and play."
Yarra Swim Co's website shows  images of competition swims held on the Yarra in the past.
Montague Street Bridge
This week new safety measures were put in place to alert drivers to the 3.0m height limit of the Montague Bridge.