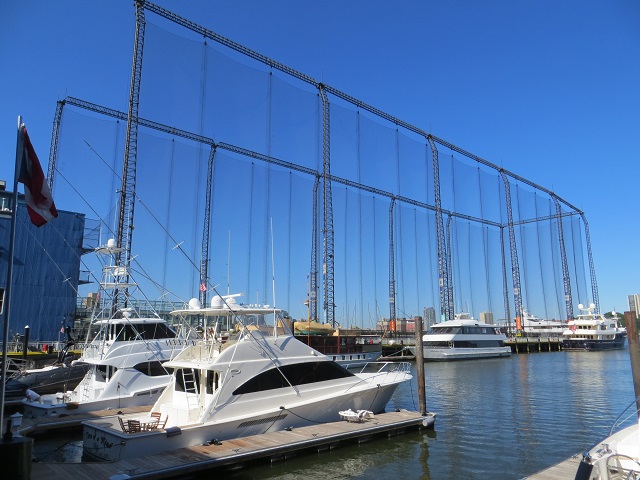 Piers
Station and Princes Piers are part of the history and identity of Port Melbourne.
The Chelsea Piers were constructed in the same era as Princes Pier in the energetic term of Mayor George McLelland (1905 – 1909) who in addition to a range of other huge accomplishments – read this Port people – built 11 high schools and 35 miles of wharfage including 51 piers!  This is where people waited for survivors of the Titanic, farewelled the Lusitania, and welcomed troops after the second world war.
By the late 1980s the piers had fallen into disuse. This photograph from 1994 shows the early stages of the refurbishment of the Chelsea Piers by private interests – roughly the same time as Beacon Cove was under construction.
The Piers are now an intense sporting and entertainment precinct. Every sport imaginable is played here – ice hockey, soccer, basketball, gymnastics – in the huge halls on the upper levels. Cars park on the ground level.  One of the piers is a huge golf driving range.
And some piers were just left to rot away.
Information taken from interpretative panels at Chelsea Piers