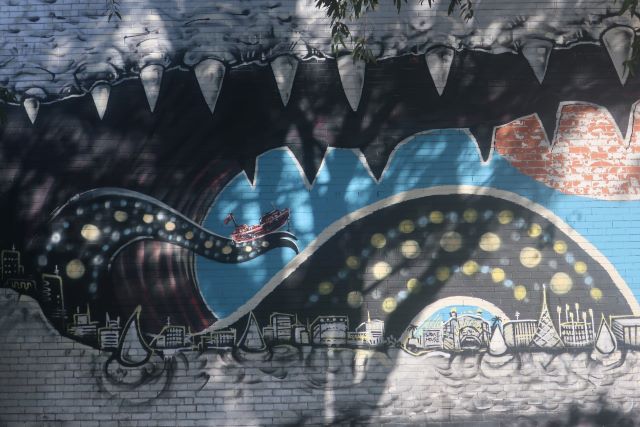 Port Places: year in review 2022
Here goes. Diving right in . . .
A round up of what's happened in Fishermans Bend and Port Melbourne in 2022.
Lorimer
150 – 188 Turner St
Acciona's application for a five-tower project of 1500 apartments and much else besides was supported by the City of Melbourne's Future Melbourne Committee in September. It awaits final Ministerial approval. Acciona is a Spanish multinational conglomerate dedicated to the development and management of infrastructure and renewable energy. Acciona intends to make Fishermans Bend its national headquarters.
Montague
Construction has begun on Greystar's Build To Rent development of 700 apartments across three towers plus 850sq m of retail space. The planning permit was issued in September 2014 during Matthew Guy's tenure as Planning Minister. The site has changed hands several times since then.
Normanby Rd
R Iconic, designed by Plus Architecture and built by Hickory, emerged from every angle on the skyline this year to approach completion at the end of the year. The planning permit for this 31 level development of 457 apartments and 5 townhouses was approved in 2017, before the introduction of the Fishermans Bend Framework in September 2018.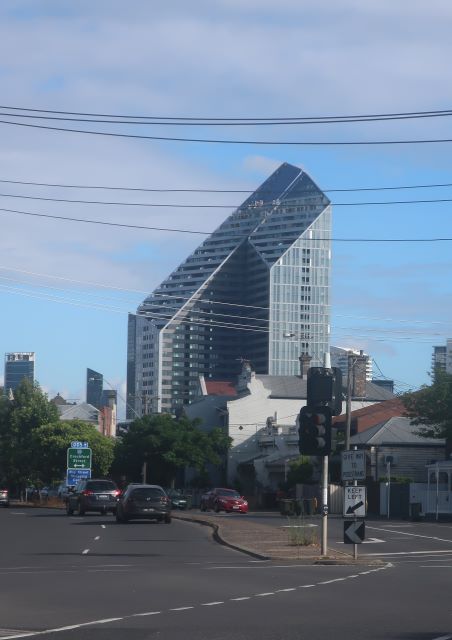 Canopy received planning approval late this year for a 24 level development of 272 apartments. It supersedes an earlier development proposal for 40 levels. The developer, Gamuda, will create a micro forest and linear park on Johnson St between Normanby and Munro Sts.
"We believe it's no longer acceptable to merely adopt green building design, but essential to ensure every building or public space is making a positive green contribution to the place and its people. For us to do this, we have to work with nature and not against it," said Ngan Chee Meng, Chief Executive Officer, Gamuda Land1.
Canopy is designed by Hayball Architects, Oculus and Hip V. Hype.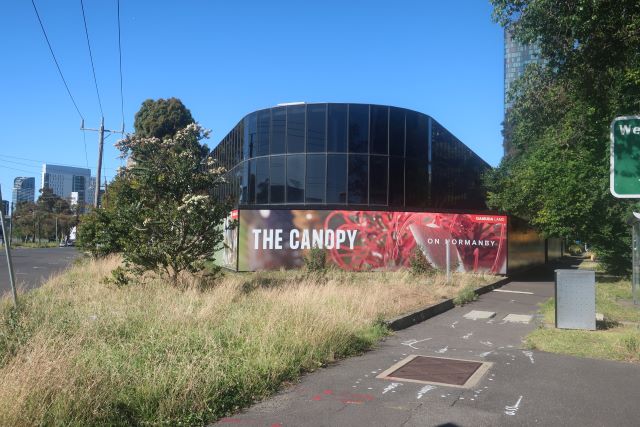 Sandridge
Starward Distillery which operates out of the former Malcolm Moore crane factory in Bertie St won the Most Awarded Distillery of the Year at this year's San Francisco World Spirits Competition (SFWSC), one of the most influential (and competitive) spirits awards in the world.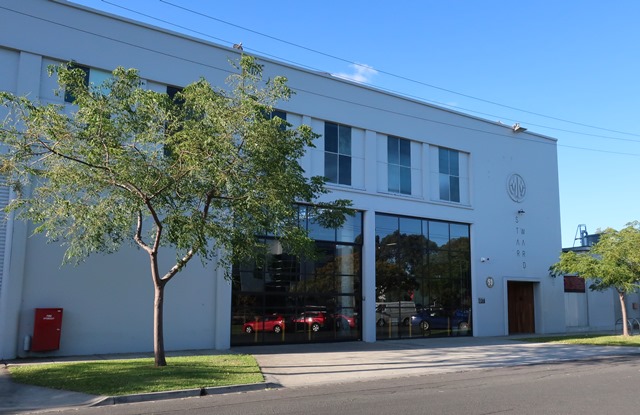 Colonial Brewing Company, also in Bertie St, changed its name to CBCo.
Wirraway
The internal roads and footpaths of the townhouse development on Plummer St between Salmon and Smith Sts have been completed, suggesting that in 2023 the 128 dwellings in this development will proceed quite quickly.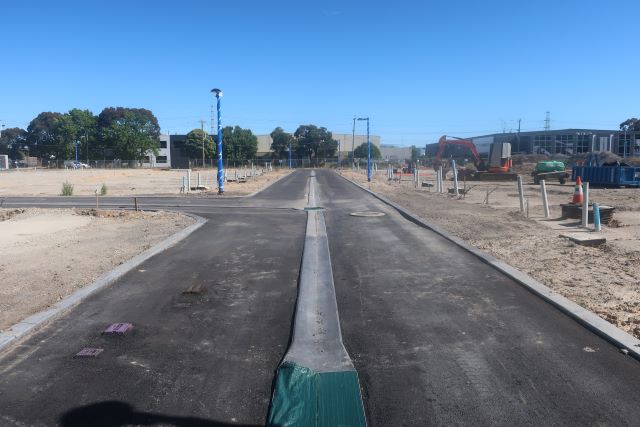 The former Rootes administration building and associated saw tooth structures, retained as a heritage requirement, are now in a parlous state of neglect.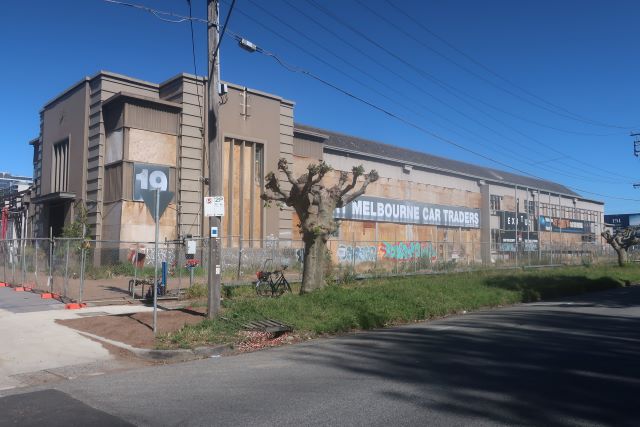 Port Melbourne Secondary School opened on the last day of January in 2022.
NEIC (National Employment and Innovation Cluster)
The shared walking and cycling path alongside Turner St is nearing completion. Measures are also being taken to slow traffic on Turner St and to make it safer to cross the street.
These interventions may seem modest, but their implications are huge. They mark Turner St's transformation from a car and heavy vehicle dominated street to a a place that invites walking and cycling. It connects the city to the future University of Melbourne campus – the realisation of the 'Gateway to GMH' concept.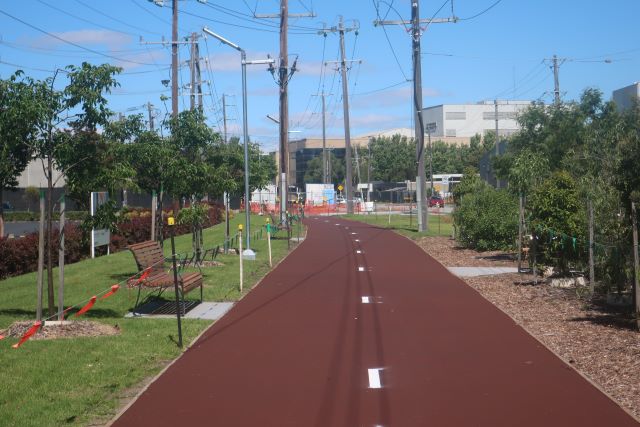 The University of Melbourne advanced planning for its campus at Fishermans Bend. Stage 1 will be a super hub for innovation purpose-built for the Faculty of Engineering and Information Technology (FEIT) and the Faculty of Architecture, Building and Planning (ABP), with space for industry to co-locate.
The timeline is to procure a contractor (mid 2023), commence construction (mid 2024) and open the research facilities that comprise Stage 1 in the first semester of 2026. Students and academics are engaging deeply with thinking about Fishermans Bend's future.
Development Victoria is preparing the former GMH site in readiness for the University of Melbourne and for the future innovation precinct. This has necessitated the relocation of 2 km of conduit power on Salmon St which complicated traffic on that street for the greater part of the year.
Public Transport
Bus services 235 and 237 to Fishermans Bend increased in frequency from October 2022. Buses now run about every 10 minutes across the two routes on weekday, a 'turn up and go' frequency which is the gold standard for public transport.
Advocacy continues for tram and train services into the heart of Fishermans Bend.
---
In 2022, the City of Melbourne took whole hearted hold of the Fishermans Bend project. Coucillors and officers have lent enthusiastic support and leadership with programming for Shed 21, supporting the Fishermans Bend Innovation Challenge, and delivering the shared walking and cycling path on Turner St. They have become champions for the project.
---
Port Melbourne
Waterfront Place and Station Pier
A planning permit was finally achieved for 1- 7 Waterfront Place when VCAT approved the development on 10 October 2022. The first planning application was made in 2017. The way is now clear for this development to proceed.
The development of the former Beacon Cove Foodstore site can now proceed after VCAT issued a permit following a compulsory conference between the developer, the City of Port Phillip and other parties in December. There have been several changes of ownership and architect since the initial planning approval was given in 2017.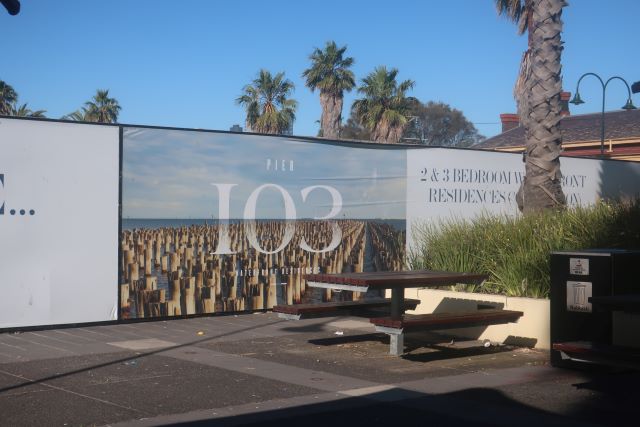 The TT Lines freight yard lies empty after the Spirit of Tasmania's departure from Station Pier on 22 October.
The Coral Princess was the first cruise ship to make a return to Station Pier in September after a two year suspension of all cruise shipping due to the COVID pandemic.
While the developments at Waterfront Place are under construction, if they proceed, it would be a good time to think about how Station Pier and the wider the precinct could be re-imagined.
Bay St and surrounds
Low cost fast food was the big loser on Bay St in 2022 with Foxes Den, Shark Attack, Mojos, Lebnani, Mia Zoi and the pho shop all closing over the last 12 months.  My Sister Says in Bridge St and the Thai restaurant on Rouse St also closed. NAB closed. Westpac and the Commonwealth Bank are the only banks remaining in Bay St. Some 10 properties are up for lease. Chemist Warehouse opened in the former Commonwealth Bank building in December. The appearance of Bay St was not assisted by the Council decision to cease funding the maintenance of the median strip and the Department of Transport not taking up the responsibility.
---
Housing
174 houses were sold in Port Melbourne in the past 12 months. The median price for a house was $1,645,000, down -5.1% over 12 months. 277 units were sold in the past 12 months. The median price for a unit was $749,000, down -5.2%. (source realestate.com)
New development approvals in Fishermans Bend were all Build To Rent: purpose-built housing designed for rent rather than sale.
Most residents of the Barak/Beacon estate have accepted offers of alternative accommodation and moved. The timeline, according to the Homes Victoria website, is for demolition to begin in mid-2023.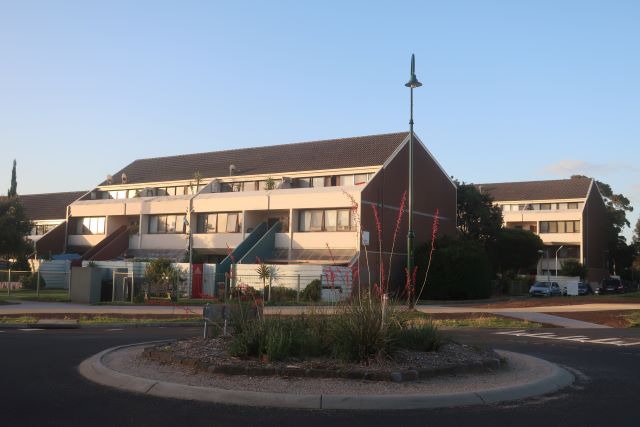 ---
The weather
The hottest day was 1 January when it reached 37.10 at Olympic Park.
The coldest was 0.80 on 20 July.
The wettest day was 29 January when 38.6mm of rain fell.
Heavy rain on 13/14 October rendered the Bay unswimmable from October to early December.
Climate
"Future generations will look back on 2022 as a turning point in Victoria's fight for a safe climate climate.2
The Albanese Federal Government legislated 43% emissions reduction on 2005 by 2030 in September.
In October, Daniel Andrews announced a re-elected Labor government would transition Victoria out of coal burning by 2035 and invest in publicly owned renewable energy through a revived State Electricity Commission.
Victoria achieved 34.1% renewable energy generation in 2021-22 and reaffirmed its renewable energy target of 95% by 2035.
---
Waste
Volunteers from 3207 Beach Patrol and its sister group, Love Our Streets 3207, gathered data on rubbish collected in Port Melbourne this year.
| | | | | |
| --- | --- | --- | --- | --- |
| 3207 Beach Patrol | volunteer hours | glass bottles | plastic bottles | metal cans |
| 889 kg | 698.35 | 248 | 835 | 433 |
| 3207 Love our Streets | | | | |
| 1046 kg | 319.14 | 538 | 1909 | 1799 |
A container deposit scheme will begin in Victoria in 2023. It will be interesting to see what impact the CDS has on litter at this time next year. October's heavy rainfall brought a flush of plastic straws onto Port's beaches. They had rarely been seen in recent years. There are very large quantities of legacy plastic in the catchment.
While there has been more talk about the circular economy, there are significant challenges to achieving it, including in the area of soft plastics recycling.
---
Nature and Biodiversity
2022 has been positive for nature in this area. Yalukit Willam Reserve opened, and support and funding have been allocated to the delivery of the Greenline and the Melbourne Arts Centre precinct transformation. Both these projects have a significant landscape component.
The City of Port Phillip's Nature strip guidelines adopted in August 2022 will enable street gardening to continue within clearer parameters and protect footpath trees.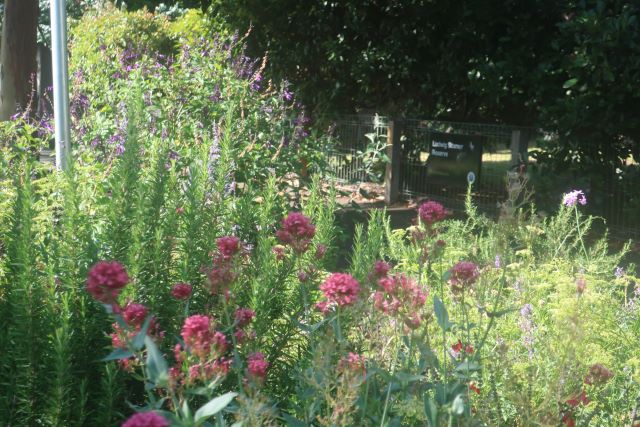 Damselflies and dragonflies were abundant this year. It is now routine, rather than exceptional, to see a variety of indigenous wildflowers in Port Melbourne's parks and reserves. Water birds were present in lower numbers this year as they followed the floods further north in the state.
On 8 December, the City of Melbourne installed the first floating wetland at Yarra's Edge.
The year ends with a global agreement at the UN Nature Summit in Montreal to commit to targets of no new extinctions and to protect 30% of land, rivers and oceans by 2030. This decision will flow through to cities and localities.
---
Shipping
The largest ship to visit the Port of Melbourne this year on 11 October was the CMA CGM Estelle with a carrying capacity of 10, 926 TEU. It berthed at the Victorian International Container Terminal at Webb Dock.
The Port began work on the Webb Dock East extension project to enable two container ships to berth at the same time. The Port of Melbourne continued to seek government support for freight on rail from Webb Dock.
The shipping industry's emissions reduction targets are not consistent with a trajectory to 1.5 degrees of warming. Pressure is increasing for the International Maritime Organisation to lift their ambition. Some leaders in the shipping industry are ordering ships that are capable of running on alternative low emission fuels.
---
Symbols of the year
The Russian invasion of Ukraine has dominated the year – drastically to the people and places of Ukraine but also in the ripple effect of rising energy prices in Australia.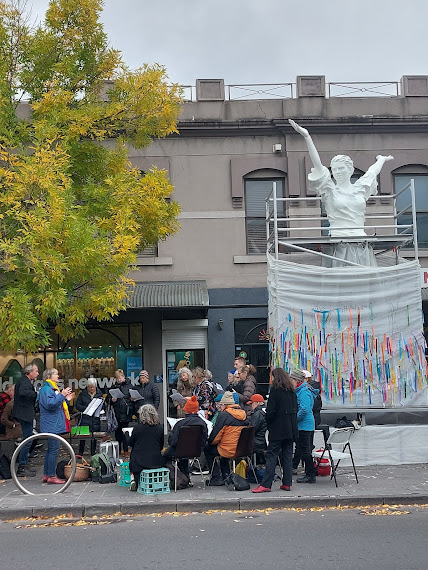 Nina Sanadze conceived A Call to Peace as a 'live' monument. She used scaffolding on wheels as a visual and conceptual device to question the impermanence of monuments and their place and meaning in today's landscape. The scaffolding on wheels creates uncertainty about whether the monument is being repaired, constructed or pulled down. The structure is also welcoming and looks like a place of social gathering and grass-roots assembly with a scaffolding-style table, found chairs and milk carts around it3.
Sanadze's observations are particularly interesting as monuments and monument making are being challenged and interrogated in the City of Melbourne and around the world. The year closes with the City of Melbourne seeking to redress the under representation of women in monuments in the city.
Street art on a wall in Graham St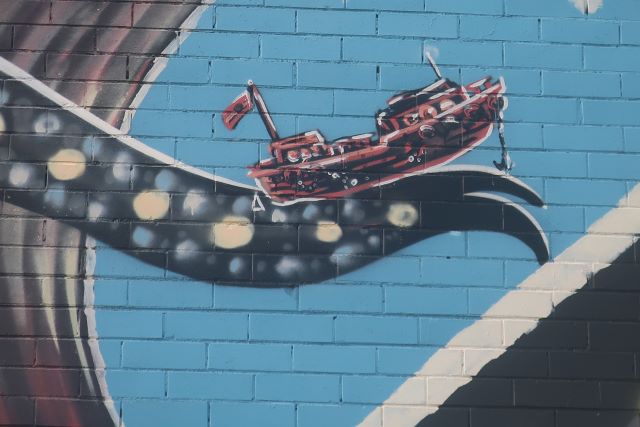 This massive street artwork, commissioned by the City of Port Phillip, includes a boat tossed on the stormy waters of a dragon's tongue above a recognisable Port Phillip cityscape. It suggests our buffeting on the perilous stormy seas of global influences such as the war in Ukraine and the climate crisis.
1 Business Today, 30 September 2022
2 Jono La Nauze Why 2022 was the year the power shifted Environment Victoria, 14 December 2022
3 Nina Sanadze A Call to Peace Everyone is welcome, everyone can get involved