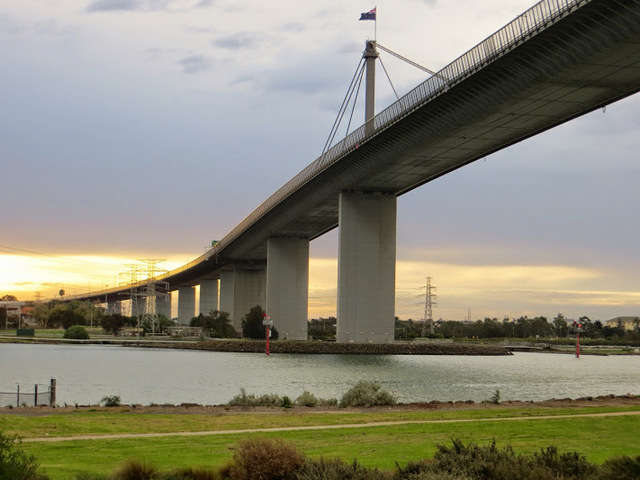 Protecting the Yarra
Sometimes I stray.
This week I journeyed up the Darebin Creek, a tributary of the Yarra.
I was drawn into the Darebin Parklands by this magnetic nest-egg.
The purpose of the visit was to talk about the Yarra River. In opposition, the Labor Party promised a Yarra River Protection Act. Now in government, processes have been set in train to make good that commitment. A Ministerial Advisory Committee (MAC) has been appointed and workshops have been held to discuss the scope and possible content of such legislation.
It appears that the Yarra River, south of the Bolte Bridge, is to be explicitly excluded from the scope of consideration because it is in the Port's jurisdiction.
It is so strange that the River, historically and spatially so close to Port Melbourne, feels so distant and inaccessible. Webb Dock extends into the Bay way beyond where the River mouth used to be. The M1 freeway and its narrow Ingles and Salmon St approaches obscure Port's relationship with the River.
Much of the River is in the Port's hands. Pier 35, one of the few places to view the confluence of the Yarra and Maribyrnong Rivers, is privately held.
The Yarra River frontage under the Westgate Bridge is really the only publicly accessible open space south of the Bolte Bridge. The only access points to that space are by bike via Westgate Park or obscurely via Lorimer Street.
What is to be protected by this Yarra River Protection Act?
With others, I will be arguing that the Act should not only be about very proper planning protection for the Yarra River corridor further east, but also about a vision for a publicly  accessible and healthy Yarra River south of the Bolte Bridge.
More
Nest was commissioned by the City of Darebin and created by David Bell and Gary Tippett in 2012
The egg is made of recycled red gum timber and weighs 5 tonnes. The symbolic egg form echoes the hope for recovery and new life, and for the rebirth of the land. The piece also references the conservation role of the Darebin Parklands and the role it plays for the many birds that live and nest there. (source: City of Darebin)