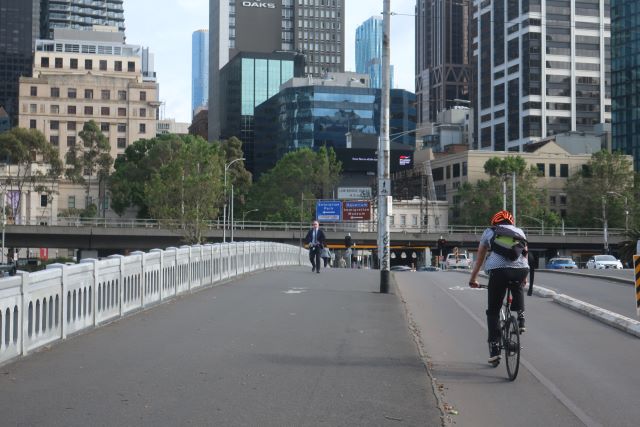 Riding bikes for climate, health and enjoyment
On a morning walk this week, I passed a personal trainer in conversation with his clients. He was complaining, mildly, about how long his journey to Albert Park had taken since lock down restrictions had eased.
---
The COP26 climate talks in Glasgow wound up on 13 November.
Wednesday 10 November was Transport Day at COP26. The focus was entirely on electric vehicles until at the eleventh hour, through the combined advocacy of 350 cycling organisations (including Bicycle Network), a statement on active transport was added to the final declaration. The statement reads:
'We recognise that alongside the shift to zero emission vehicles, a sustainable future for road transport will require wider system transformation, including support for active travel, public and shared transport.'
Transportation is responsible for 24% of direct CO2 emissions from fuel combustion1. Cycling in all its forms can play an important and immediate role in reducing carbon emissions from transport, particularly for short trips. eBikes enable people to travel further more easily while still getting exercise.
Electric cars take up as much road space as petrol fuelled cars and will do nothing to ease congestion. Even with incentives, electric cars will be expensive and beyond the reach of many.
eBike sales in Australia grew from 32,500 in the 2018/19 financial year to 48,000 in 2019/20, an increase of 47.6%2. In the US, sales of eBikes were almost double those of electric cars.
---
While we've been in lockdown, the City of Melbourne has installed 16 kilometres of protected bike lanes, bringing forward initiatives in its Transport Strategy 2030. The City has created coherent safe routes, rather than isolated, disconnected interventions. For the first time, protected bike infrastructure between the City of Melbourne and the City of Port Phillip joins up at Whiteman St x Normanby Rd.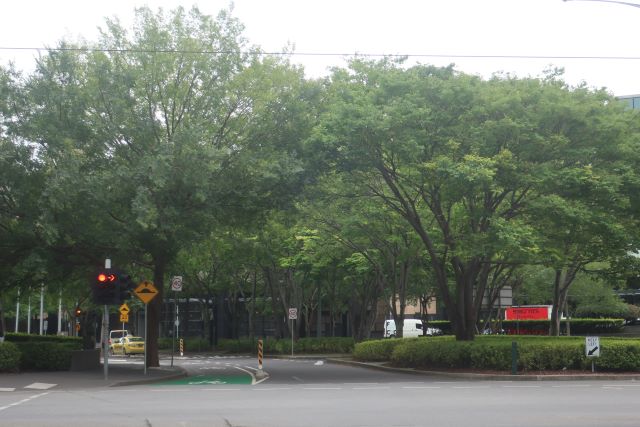 Urbanist Jan Gehl urged planners to be sweet to walking, sweet to cycling. It is a novel experience to ride without fear of a car door opening, of a SUV passing at undue speed. The shade and neat landscaping formerly reserved for patrons of the Casino is now available to cyclists. Bicycle lanterns give cyclists a head start before left turning motorists.
---
This is a welcome change for Melbourne but Paris shows what can be done when cities decide to prioritise active transport.
Paris Mayor Anne Hidalgo recently released an updated version of their cycle plan to make Paris into a 100% cyclable city. Between now and 2026, according to the plan, Paris will gain 180 kilometers of new permanent segregated bike lanes as well as vastly increasing bicycle parking. People planning to holiday in Paris in future will notice a significant change from pre-pandemic times.
---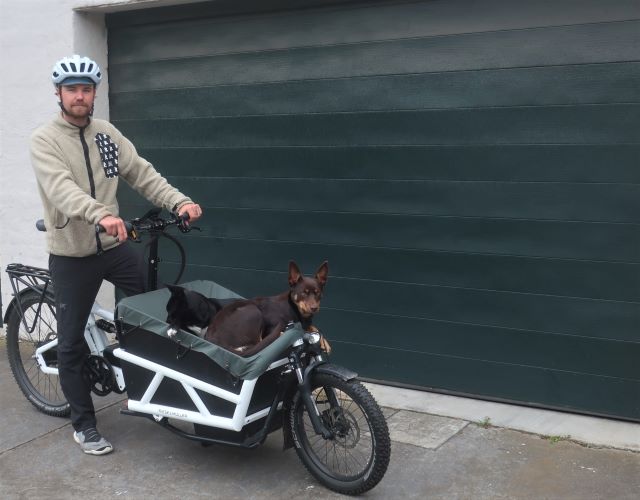 ---
On the way home from my walk I met Mitch Lorkin at Lagoon Oval throwing the ball for his two kelpies. Mitch rides from Fitzroy to work in Albert Park. I asked him why he chooses to ride.
"I ride my bike because it's fun. I love the fresh air, human powered movement and reducing my carbon footprint. It also saves me 20 minutes of travel each way, or 240 minutes a week. With that considered, I'd be mad not to ride.
This bike is my commuter (I have a few bikes). It's amazing because I can fit lot's of gear in the front crate or the rear rack. Sox and Cima (chi-ma) come everywhere with me and they can both comfortably sit in the front while we get around. They love it too."
Riding a bike is one of life's great pleasures – an easy way to get around and companionable too.
Expect to see cycling and active transport move up the list of transport priorities at COP27.
More
1 International Energy Agency: Transport – improving the efficiency of passenger and freight transport.
2Latest Australian Ebike Sales Data Shows Almost 50% Growth, The Latz report, 17 December 2020 (note that these figures are based on data provided by distributors participating in the survey)
COP26 Declaration on accelerating the transition to 100% zero emission cars and vans
City of Melbourne map showing completed and in progress protected bike lanes.