The First Quarter 2019
State of play in Fishermans Bend
Montague
For the first time since observing Montague on Port Places, businesses are moving in to the area, rather than out. Telleish Hair Studio, (followed by 25.4k people on instagram), has created an elegant two level salon in the long untenanted ground levels of the Gravity Tower in Gladstone St.
Construction has begun on three development sites in Thistlethwaite St: South, Lilix and Iurada's 6 level office building.
Demolition of the buildings on the huge former Carlins site opposite Kirrip Park is underway.
The shop on the corner of City Rd and Ferrars St that used to loan lawn mowers now sells vertical gardens.
The City of Port Phillip has completed streetscape works to narrow Douglas St to reduce the volume and speed of traffic around the South Melbourne Primary School and to further improve access from the City Road tram stop.
161 Buckhurst St, possibly the last double fronted house remaining in Montague, was demolished in April.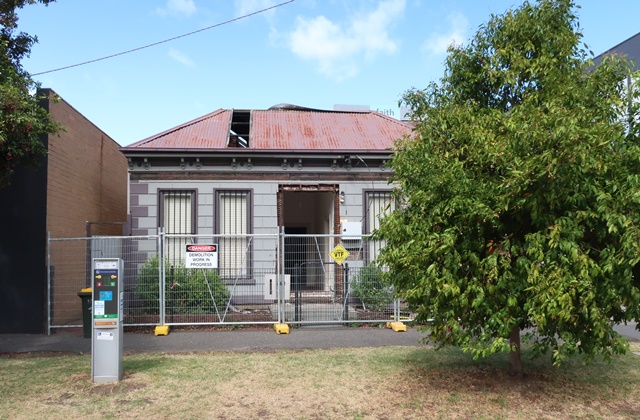 Sandridge
The Port Melbourne Football Club returned to North Port Oval after a comprehensive $2m reconstruction of the ground on Easter Saturday. The very warm day brought out umbrellas for the sun rather than the rain. The day was made even more pleasing by Port's convincing win over the Box Hill Hawks. A jumping castle and face painting signaled moves towards a more family friendly club.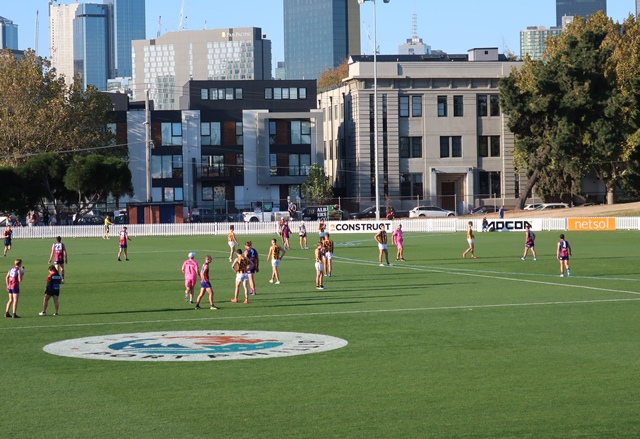 Delta Demolitions for Salvo Property Group has begun clearing the very large site at 60 – 82 Johnson St of the brick warehouse and other buildings. The site has a planning approval dating from 2015 for 4 towers with over 1,000 apartments.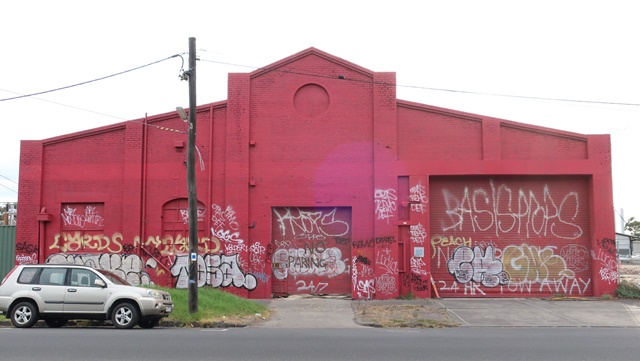 Round the corner Half Acre, the recently opened hospitality venue at 112 Munro St, is making people feel at home. Co-owner Adam Wright-Smith says "it's for everyone to do anything, any time. When the doors open, I am really saying 'come into my home.' I want people to feel comfortable, I want them to feel like we are friends and they are here for a catch-up." (source: Habitus Living)
Nearby in Ingles St, MUSK architecture's The Soap Factory is emerging as an antidote to the relentless townhouses at 164 Ingles St.
Across Woodruff St, the site at 222 Ingles St is for sale by expressions of interest closing on 2 May. This sale is widely expected to provide an insight into the state of the market in Fishermans Bend at this point of 2019.
Wirraway
Third Street's P.M. development on Prohasky/Plummer St emerges from every angle. The development, for which a permit was granted in 2016, will contain 536 apartments over three towers and eleven townhouses.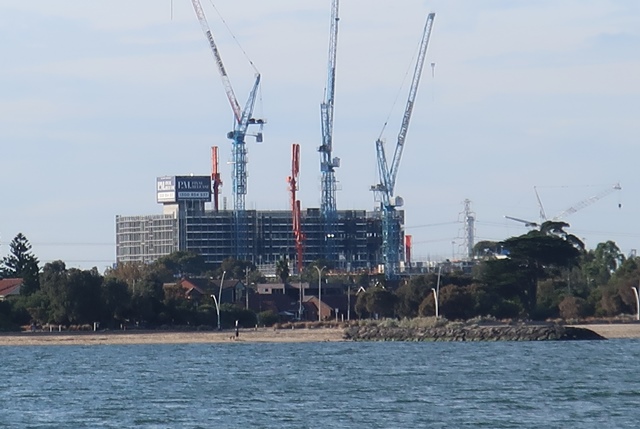 Rootes deteriorates to that advanced point where demoliton by neglect becomes a valid charge.
The Timber Yard on Plummer St, offering a huge and flexible hospitality space, is in full swing.
In Rocklea Drive, Cirrus Coffee with Australian Ecosystems and Biofilta have created a unique and compact urban farm on two car parking spaces which has produced an astounding 265 kilograms of fresh produce since November 2018, or 132.5 kg per car space in less than 6 months!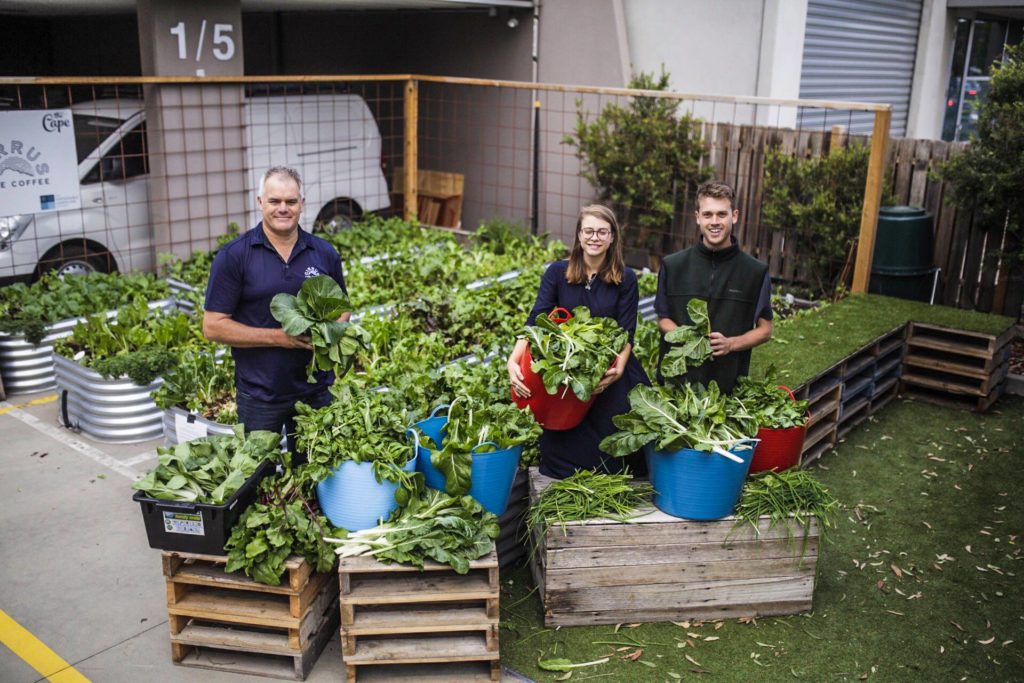 The service station on the corner of Salmon and Williamstown Road has been demolished subtracting a building that contributed to the story of the car industry centred around Salmon St.
The weather
On April 20, the temperature reached 30.2 C. According to the Bureau of Meteorology this is just the fourth time the city temperature has exceeded 30°C this late in Autumn since 1856. That's 9° above the April average.
Westgate Park's pink lake turned pink on 11 February, and pink it has remained till Anzac Day – an unusually prolonged period owing to the lack of rain. It has led to a frenzy of visitation to this usually quiet Park with 2,739 instagram posts tagged #pinklakemelbourne at today's date.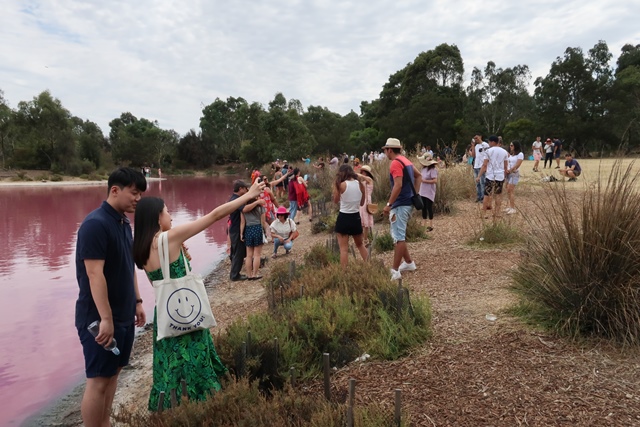 Many trees are dying in Port and not just young ones. It is very dry.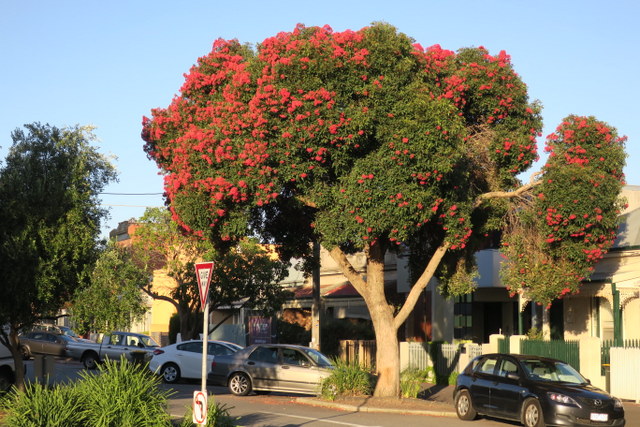 Well, that's a wrap for the first quarter.
Here is a map showing the places mentioned in this post.