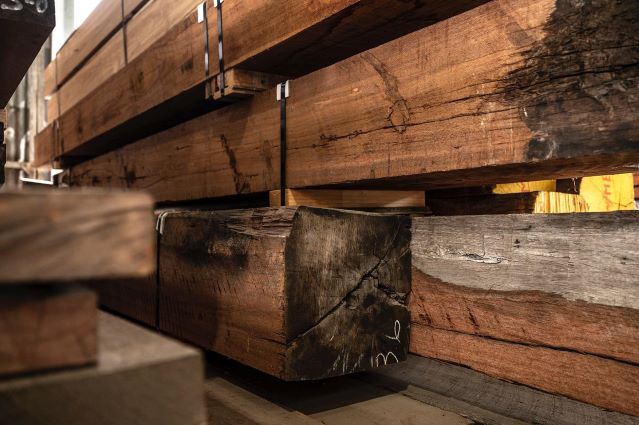 The Timber Shortage
continuing the exploration of the other side of Williamstown Road, Fishermans Bend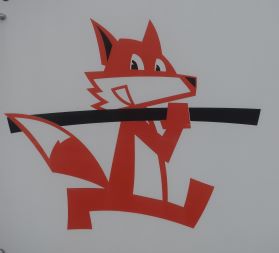 Last week we neglected to mention Fox Hay located opposite Murphy's Reserve and the emerging Fishermans Bend Secondary School.
Fox Hay moved to the site at 458 Graham St from Beach St, Port Melbourne in 2000. They had been a presence in Port since 1954 when the business started out making wooden boxes for the canned fruit and drink industry. When cardboard superseded timber boxes they became suppliers of timber and building products. As well as being a trusted supplier to local builders, the company supplies timber to the film and television industry.
Fox Hay, like other timber businesses, is being hard hit by the current timber shortage. They report that they are struggling to maintain supplies particularly in longer lengths of framing materials.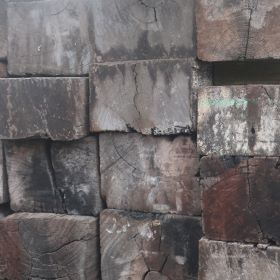 Just around the corner, in Plummer St, are the premises of Whelan the Warehouse. Whelan is no longer the wrecker, but the salvager, selling 'Timber with a Story'. Whelan offers a wide range of recycled and re-milled timber. They know the source and story behind all the timber which is neatly piled in tantalising stacks: messmate, ironbark, spotted gum, blackbutt and more. Timber from Port's piers has passed through here, and reclaimed timber from Whelan is now incorporated in some distinguished architectural projects.
Timber used to arrive from overseas and inter-state at the woodyards of Alstergren and John Sharp on Lorimer St at South Wharf. Conditions at South Wharf, especially in winter, were harsh. Young Jim Sinclair worked for John Sharp as a penciller. Men would measure up all the timber that came in to check what was ordered had been supplied. They would call out the measurements which Jim would record. On days like those we've been having recently, it was hard to hold the pencil. The teams of horses that transported the timber from the ships stirred up the mud.
---
The timber shortage is being driven by a number of factors. Australia relies on imports for about 30% of its timber needs. Anticipating a slow down due to COVID 19, mills in the US slowed production. Instead, home building boomed. Similarly, in Australia, the Homebuilder scheme and COVID lockdowns stimulated demand with consequences for supply. Furthermore, the US cuts their timber to a different standard length, so timber has to be specially prepared for the (small) Australian market. Shipping has been severely disrupted by the pandemic. Timber prices have risen between 5 and 15% in response to the global shortage.
The hardly reassuring advice is to be patient, to build relationships with suppliers and to order as far in advance in a project as possible. It's anticipated that the situation will settle as US production steps up. Some builders have turned to more expensive steel framing such as the project under construction in Bridge St, Port Melbourne.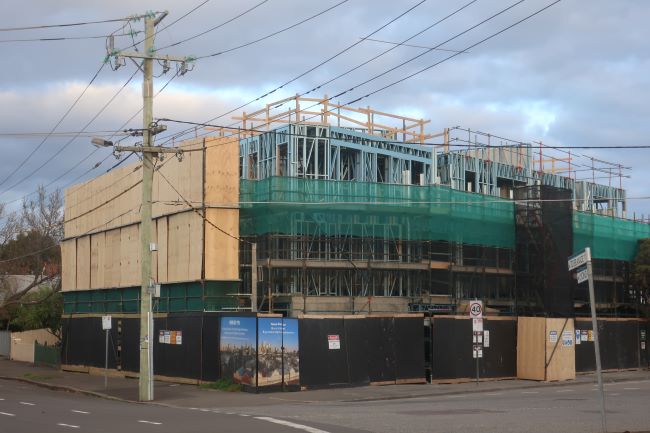 Interest in timber for construction is only likely to increase. Carbon in timber remains 'locked up' for the life of the wood, even when it is used for building products or furniture, helping to offset global greenhouse gas emissions.
Where are these places?
Fox Hay and Whelan the Warehouse have been added to the map The Other Side of Williamstown Rd.