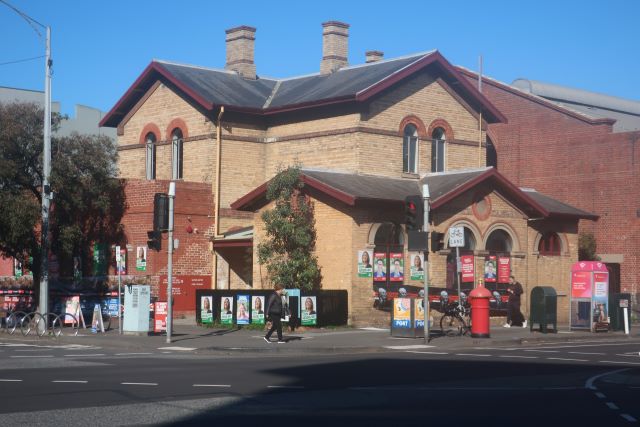 The week after the federal election
Last Friday I asked two questions.
Will there be a change of government?
Will sitting member, Josh Burns, hold Macnamara?
While the answer to the first question has been a resounding yes, the answer to the second is not yet known.
Counting continues in a vast warehouse in Fishermans Bend in a tight three way contest between Colleen Harkin (Lib), Josh Burns (Labor) and Steph Hodgins-May (Green).
It has been an especially long week in politics from near midnight on Saturday 21 May when Anthony Albanese gave his victory speech1. As Sean Kelly wrote in The Age on Monday, language matters. "This is one of the signal events accompanying a change of government: the sudden shift in background hum that accompanies everything we say and do. On Saturday night, the nation felt different. Listening to Albanese required a retuning of the ear."2
From language of divisiveness and fear to language of inclusion and hope.
In just one week, action on climate has moved to the very centre of our national politics. Penny Wong's first action as Foreign Minister was to reassure Pacific Island nations that their concern about the existential threat posed by climate change had not only been heard but would be acted upon. Climate change is being expressed as central to the economic and defence concerns in our region.
---
There has been so much excellent analysis about the election, so here are some observations of what it felt like on the ground in Port Melbourne on Saturday May 21st.
It was a green and golden sunny day in Port, chilly at first, with a top of 150.
Polling places were noticeably quieter than in previous years as so many people had pre-polled. Civic courtesy prevailed between those handing out how to vote cards. Competition was only fierce over looking after dogs while 'mum' or 'dad' went inside as dogs were not allowed in polling places.
(I found it quaint that I was greeted at the polling place with a basket of small pencils – a COVID safety measure. I can hardly resist a pencil, and was a bit disappointed to return it after voting).
It was incontrovertible that at the Liardet Community Centre most young people took only the Greens card. Liberal party supporters tended to be older. And Labor people? A mixed bag of the young and old and in between.
Port Melbourne Primary School's wide footpath lent itself to the democracy sausage sizzle and cake stall as well as a coffee cart. The Greens had a strong young team at Port Melbourne Primary.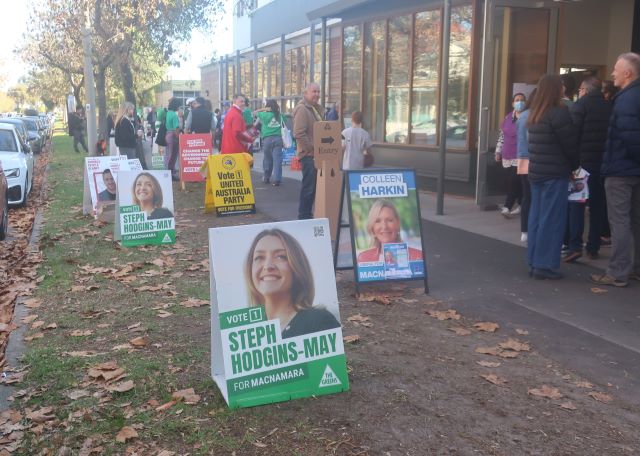 Green and Liberal cycle billboards made an occasional ride past, while people strapped to uncomfortable looking walking billboards bearing Colleen Harkin's image headed down Bay Street.
At Albert Park College Environment and Arts Hub, the queue for a sausage was at times longer than the queue to vote.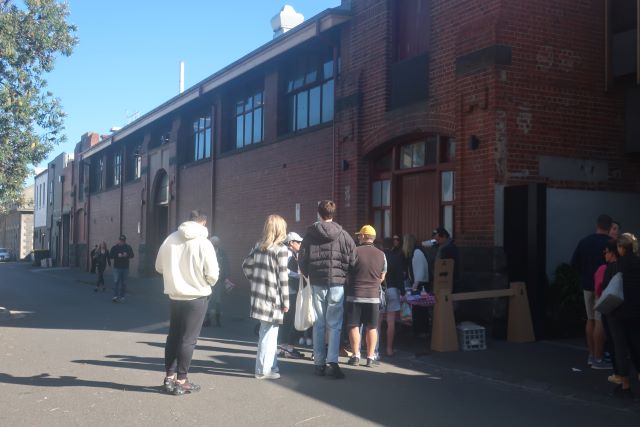 ---
Macnamara is a diverse electorate of 110,676 people from high density Southbank to East Caulfield. 73.27% turned out.
It was swings and roundabouts, ups and downs at the different polling booths, as you can see below. I've included a booth in Elwood and one in Caulfield for reference. It remains to be seen whether pre poll votes follow the same pattern.
| | | | |
| --- | --- | --- | --- |
| First preference in person votes 3 | | | |
| | CH (Lib) | JB (ALP) | SH-M (Grn) |
| Port Melbourne Liardet Centre | 354 | 410 | 296 |
| Albert Park Environment & Arts Hub | 522 | 440 | 382 |
| Port Melbourne Primary School | 488 | 464 | 492 |
| Fishermans Bend Community Centre | 340 | 416 | 239 |
| Elwood College | 171 | 240 | 360 |
| Caulfield East, Glen Eira College | 302 | 334 | 271 |
| 3Australian Electoral Commission Tally Room | | | |
More
1Anthony Albanese's victory speech, ABC
2 Sean Kelly The most important line in Albanese's victory speech signalled the end of an era Sydney Morning Herald 23 May 2022