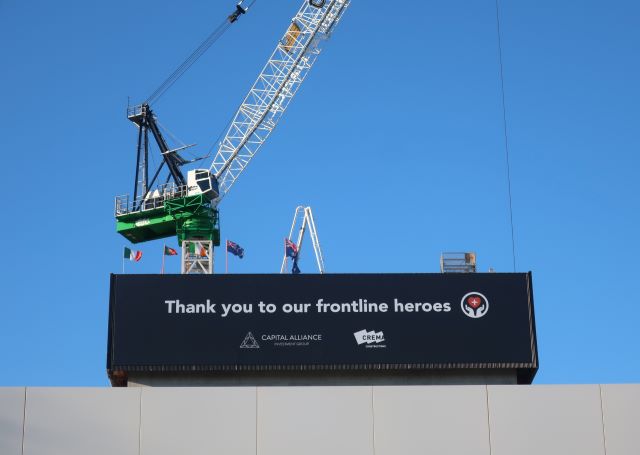 Towers on Normanby
Are they in Southbank? Fishermans Bend? Montague or South Melbourne? and does it matter?
Two towers are taking concrete form in Normanby Rd immediately opposite each other. Are they in a race to their 40 storey top?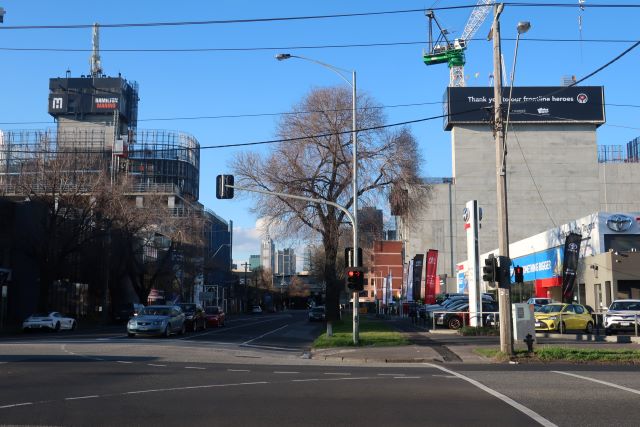 On the River side is Oakwood Premier, part of the Yarra Hotel group, at 202 – 204 Normanby Rd. The development will include 392 hotel rooms and serviced apartments.The development was approved by Minister Wynne in July 2017. The builders are Hamilton Marino.
On the light rail side is Normanby at 199 – 201 Normanby Rd. The development was approved by then Planning Minister Guy in September 2014. Designed by Hayball and developed by Capital Alliance, it is being built by Crema. It will also include a hotel – by Marriott.
There are many more towers planned, or under consideration, for Normanby Rd. The planning for some of these sites has still not been resolved.
In early 2018, the Minister for Planning called in 26 applications, most of which were in Normanby Rd, on the basis that their approval in the form submitted would compromise the outcomes of the Fishermans Bend Framework then about to be tested at the Fishermans Bend Planning Panel. Applications submitted under the pre-Framework planning regime can now be put through a Standing Advisory Committee (SAC) to bring them into closer alignment with the Fishermans Bend Framework.
The site next door to the Normanby at 203 – 205 Normanby Rd, currently Hilti, has been through the Standing Advisory Committee (SAC). It is for a 35 level building with a 5 level podium. The SAC report is being prepared for the Minister's consideration.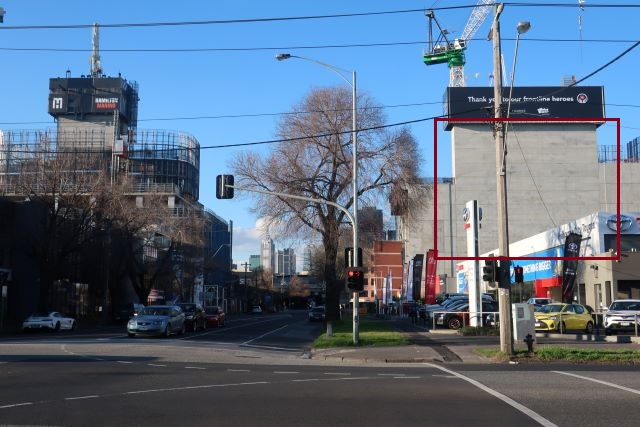 One of the many specialist reports submitted to the SAC for 203 Normanby Rd was a wind assessment undertaken by VIPAC, engineers and scientists, just down the road at 279 Normanby Rd. Like many other matters in planning, wind has its own suite of definitions, measurements and acceptable limits. VIPAC found that wind levels on the footpath to be within the walking comfort criterion and the standing comfort criterion at the building entrance.
Activity is also underway on the former Oxford University Press site at 253 – 257 Normanby Rd, now to be known by the name of R. Iconic. The VCAT, pre-Fishermans Bend Framework, approval is for two towers of 33 and 42 storeys. The towers will overshadow Fennell Reserve (between Boundary and Ingles St) between 11 and 2 pm at the equinox.
Following the scrutiny of the SAC process, these developments will be better designed than as originally submitted.
In November 2015, I wrote Normanby Road – the new City Road? A boulevard kind of treatment for Normanby Rd will somewhat ameliorate the density of this emerging precinct.
Of course there is now uncertainty as to whether developments not yet under construction will proceed.
More
Refer to Port Houses for updates on Normanby at 199 – 201 Normanby Rd, Oakwood Premier at 202 – 214 Normanby Rd and R. Iconic at 253 – 257 Normanby Rd.
Planning Panels Victoria Standing Advisory Committee for Fishermans Bend
VIPAC Engineers and Scientists