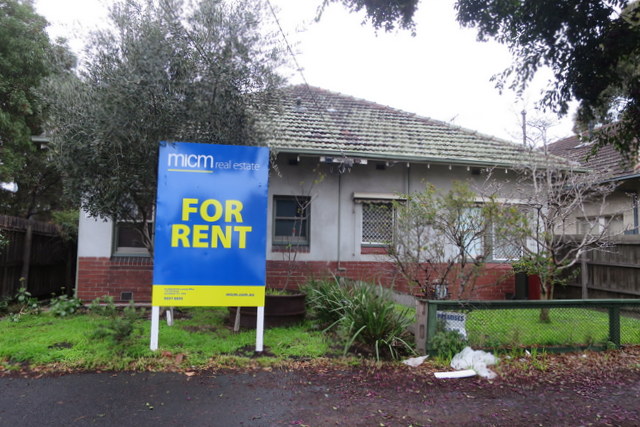 Bank Houses in Montague
'It is crucial that Fishermans Bend include sufficient public housing. This is not only economically and morally important, but would add to the diversity of the community that will live and work in a space as big as the existing CBD.' Age editorial 22 June 2015
With this in mind, Port Places continues down Gladstone Street to look at a cluster of houses that are a legacy of South Melbourne Council's efforts in the 1930s to build affordable housing.
Have you ever wondered about those Port Melbourne reminiscent bank houses glimpsed in passing from the Montague Street rail bridge?
In this damp part of South Melbourne, so close to South Wharf, concern about overcrowding and poor housing conditions led the South Melbourne Council to enter into an arrangement with the State Savings Bank of Victoria to deliver low cost housing.
In 1936, the Council borrowed £ 10,000 to cover the demolition of 24 dwellings and to raise the level of the road and footpaths to address recurring flooding issues.
Council approached the Bank to see if it would undertake the construction of all new houses.  The Bank planned to build 18 houses (9 pairs) based on a brick design out of its housing catalogue.
The Council advertised the land sales and once a prospective purchaser had come forward, the Bank took full control which included providing a Home Loan to the purchaser and appointing the builder.  Only one builder was used for all the houses.
The Housing Investigation and Slum Abolition Board was critical of these efforts as they thought they would only benefit better off residents.
Many years later, nine of the houses were purchased and bulldozed for a commercial premises (and the last pair was sliced in half) – possibly in the 1960s.
The houses in Montague Street are looking neglected, unkempt. The recommendation in the heritage report for Fishermans Bend is to 'Conserve and reuse – Conservation Management Plan if site to be redeveloped.'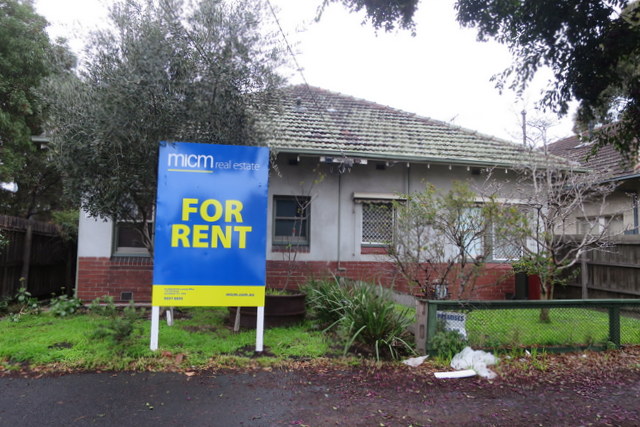 The houses are on the Victorian Heritage Register because they
'are representative of the philosophy and values of various governments which consistently advocated the ideal of home-ownership; and the gradual acceptance of responsibility for a centralised authority to provide cheap, affordable housing'
What contemporary collaborations will be needed to create affordable housing in Fishermans Bend?
More
To read more about the history of these houses, go to
Fishermans Bend Heritage Study , Biosis (June 2013), pp59/60
Victorian Heritage Register, 83 Montague St 
Thank you to Steve Tserkezidis for his meticulous research into the bank houses.
'