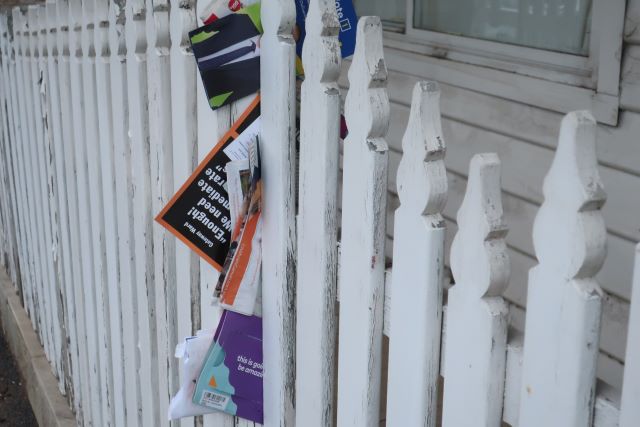 The local election
Postal voting for the 2020 local government elections has begun. This will be the first time a Port Phillip election has been conducted by postal ballot.
It's hard to gauge the level of engagement with the election from the smattering of posters and letter boxes stuffed with damp how-to-votes.
This local election is being conducted when voters are at the frayed end of prolonged lockdown with no face to face meetings, no door knocking. The large wards of Port Phillip's current electoral structure disadvantage independent candidates with fewer resources. Apartment complexes are also off limits to leaflets because of COVID-19. This is an election campaign fought largely online and on social media, yet gaining traction online is not so easy for candidates less experienced in the medium.
Among the candidates across Port Phillip are those who promise no rate increases. It sounds appealing at first blush.
When the City of Port Phillip was new, and I was new to it, there was a great energy for local democracy fuelled by its loss during the Kennett era. Liana Thompson, the first Mayor of Port Phillip, was a Port person and shipping imagery became her. That first Council set sail with a vision of a culturally rich, socially inclusive Port Phillip. Successive councils have laid layer upon layer to this legacy, as much part of the fabric of the city as Port Phillip's heritage buildings. It's worth looking after.
People often say, and have said even more often through COVID-19, how much they love living in Port Melbourne, and Port Phillip. Of course, part of that is attributable to the bay and the inherited urban structure, but the character of the place, both physical and social, are in no small part attributable to work of local government. Local government directly affects the quality of life every single day.
As I set out on my daily exercise, but confining myself to a 1km radius, I noted the hand of Council everywhere: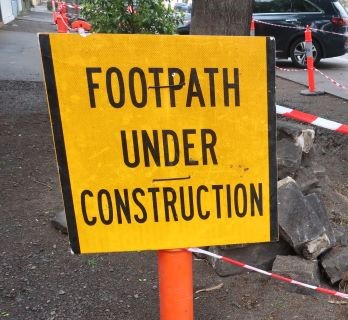 the bins and waste collection. (the future challenges and costs of managing waste were discussed here)
maintenance of the footpath
maintenance of the road and drainage
allocation of the public land that is used for carparking when there are more cars than space on the street to fit them all
street trees – planting and pruning
beach cleaning
dune vegetation management
caring for monuments and memorials and Port Phillip's heritage
planning
the local parks: managing the access of sporting clubs to the Reserve, maintaining the playing surface, managing the vegetation, planting, pruning, mulching, weeding
flood management
speed management and pedestrian crossings.
Bubup Womindjeka Family and Childrens centre
Gasworks Ars Park – theatres, art gallery and cafe
playgrounds
SouthPort Community Centre – its whole of community programmes and facilities
library
And these are the tangible, visible services. We also rely on Council as an advocate for projects that cannot be achieved alone. It is also a key responsibility for the Council to plan for the future of the municipality including the immediate future of Fishermans Bend and the risks posed by climate change.
In my experience as a councillor, no one ever wanted a service withdrawn or reduced. On the contrary, people wanted the service delivered more often and to a higher standard than was being offered (for example street cleaning, beach cleaning). The City of Port Phillip is anticipating reduced income, especially from parking, and recovering from COVID-19 will lead to a greater call on its services. Rate freezes favour property owners rather than the large number of renters in Port Phillip.
The Ratepayers of Port Phillip is standing candidates in all three wards for the first time. Greens, Labor and Liberals are all putting forward endorsed candidates. (Labor has not endorsed candidates in Port Phillip elections before.) In Gateway ward, a sole independent, Heather Cunsolo, is the preferred candidate of outgoing Gateway representative and Mayor, Bernadene Voss. Cr Voss has well earned her standing as Mayor Emeritus, having served as Mayor four times in her eight years of service as well as being a conscientious, committed and focused community representative. Marcus Pearl (Liberal) is the only Gateway candidate standing for re-election.
This is what is guiding my 'how to vote' in this election:
a track record of being involved with the community (Heather Cunsolo founder of the online community Port Melbourne Focus) and Peter Martin (dedicated former principal of Port Melbourne Primary School and the Port Melbourne Colts)
people who can work effectively with others to achieve outcomes for the community. All Council decisions are collective decisions. No councillor makes decisions alone.
people who can engage with difficult issues and not shy away from them. The post COVID-period will be full of those.
Have a large and generous vision for our area and Port Phillip, rather than a reductionist, negative outlook.
put those candidates last who appear to be on the ballot paper only to feed preferences to other candidates.
At the next election, Port Phillip will revert to single member representation of wards following changes to the Local Government Act.
Janet Bolitho represented Sandridge (Port Melbourne) from 2004 to 2012, and was Mayor of the City of Port Phillip in 2006 and 2007.
For information about the election in Port Phillip
The go to place for information about the 2020 Port Phillip Council election is the Victorian Electoral Commission website. There you will find each candidate's statement as well as a questionnaire required by the VEC. If you haven't received your postal ballots by next week, contact the VEC.
Progressive Port Phillip have published a guide to the election with an assessment of all candidates against these headings: business, culture, finance, governance, services, environment (including transport) and planning. They have also fact checked claims made by various candidates about rates and staffing at Port Phillip.
Take a look back at Port Votes for an account of the 2014 election.