test
The Local Paper
In the lead up to the 2020 council elections, I wrote about the closure of our last, and very diminished, local paper, the Port Phillip Leader.
Now a new (online) local paper with bold aspirations has begun in Port Phillip, an initiative of *PSMEDIA.
The genesis of the initiative was not local. It was borne out of journalists' close observation of the United States during the Trump Presidency. The Trump years were associated with the deliberate undermining of civic and public institutions and public trust. culminating in the attack on the Capitol on 6 January. Sowing misinformation, discord and confusion about the truth led to an alarming distrust of the electoral process and decay of democracy from which some commentators fear the US will never recover.
The implications and consequences are grave and Australia is not immune to these threats to democracy. In the United States, associations have been made between the erosion of local democracy and the loss of local newspapers. News deserts prove to be fertile ground for the spread of misinformation.
Founders of *PSMEDIA, Karen Mahlab OAM, Dr Margaret Simons, Rob Wise, and Simon Crerar saw a role for local newspapers to begin to rebuild that public trust. Port Phillip and Logan in Queensland have been selected as pilots for the new model of local paper.
Dr Margaret Simons, Chief Editor of *PSMEDIA, addressed the question of 'Why local?' at a public meeting in Port Phillip recently.
International and national events and policies impact on localities. The impacts of climate change are felt in places. The politics of responding to the climate emergency is experienced locally.
---
Community facebook pages play a role but they are limited. Moderators' reluctance to engage in public interest matters seen as 'political' limits their contribution. The negativity and aggression so often associated with facebook commentary intimidates people wanting to engage respectfully. *PSMEDIA aims to create a greater understanding of the complexity of issues and give voice to those currently unheard. They will invite our participation.
*PS MEDIA undertakes to take the local seriously, to treat local happenings and controversies as worthy of considered and respectful attention and debate. Local stories usually only gain the attention of mainstream media when they have become highly controversial or when someone tips off a journalist.
Take the example of the Port Phillip pop-up bike lanes. *PS MEDIA will keep on the case, follow it up, monitor it over time.
Peter Quattrocelli is the journalist covering Port Phillip. He is getting to know the people and the issues of Port Phillip. His weighty responsibilities include to:
act as a check on those in power locally, and work to create an informed citizenry
identify, cultivate and engage wiht communities interested in and affected by accountability
build trust with locals and enlist community participation in the storytelling process.
focus on underserved audiences.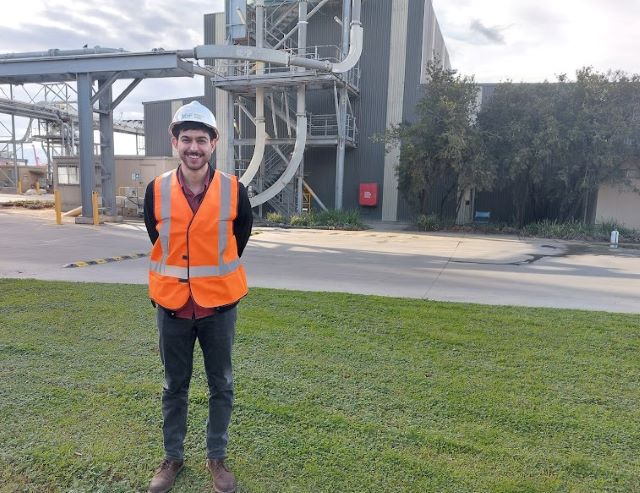 How will *PSMEDIA be funded?
We've become familiar with the subscription or donation based models such as The Conversation and The Guardian. This model is something else again. *PSMEDIA is inviting us to co-create and co-own the news – an entirely different model.
Are we up for it? Are we willing to take local news into our own hands?
Should the pilot be successful, the model will be rolled out Australia wide.
And by the way, PS does not stand for postscript as you might think but for Paradigm Shift, what PSMEDIA is hoping to achieve.
---
*PS MEDIA Founders are Karen Mahlab OAM, Dr Margaret Simons, Rob Wise, and Simon Crerar.
Check out *PSMEDIA. It's free but you need to sign up