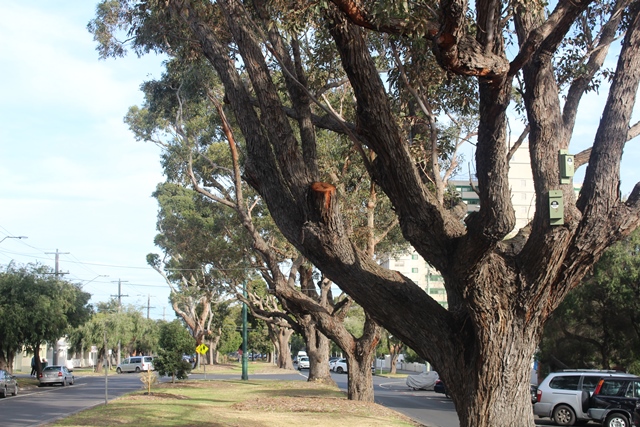 The transformation of Danks St
In January I walked along the long wide Danks St median between Port Melbourne and Middle Park admiring the trees but regretting that it looked so uncared for. It prompted this post.
It was as if someone at the Council was as attuned to my thoughts as a facebook algorithm.
An urban forester with a passion for trees at the Council saw the potential to transform the neglected median in Danks St into a nature link. Supported by bird and biodiversity enthusiasts in the community, this dynamic arborist mobilised resources cleverly to realise a set of goals.
The very first: to protect those venerable Eucalyptus botryoides – their bark all platy and fissured. The trees, which had grown unhindered for so long, were pruned to minimise the risk of branch failure.
Mulch was thickly spread to reduce soil compaction.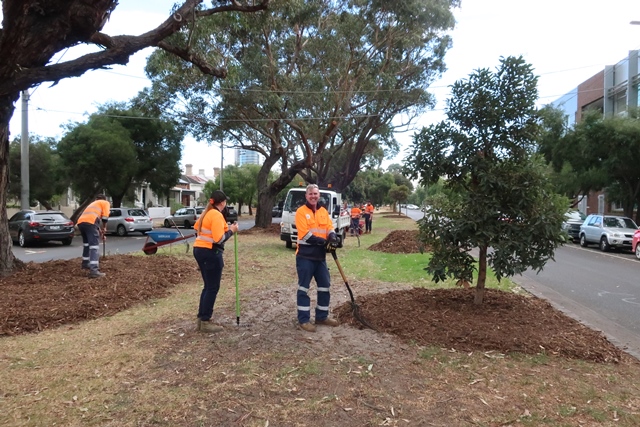 Next. Nest boxes crafted by Faunanature were put in place for parrots and micro bats.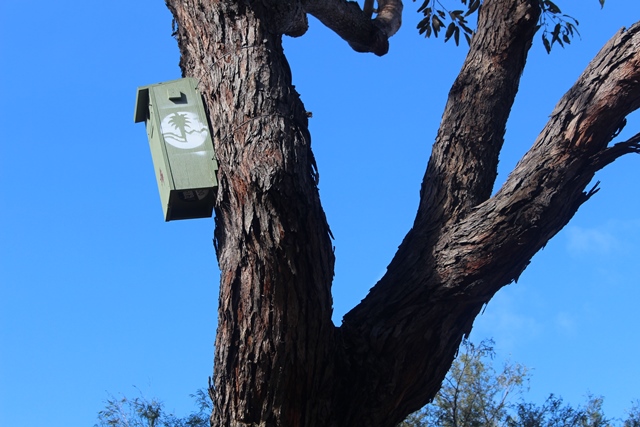 Understorey came next – 1,300 tussock-forming grasses and flowering shrubs with more to come – to create a vertically layered structure to the vegetation. 130 trees have also been planted along the length of the median.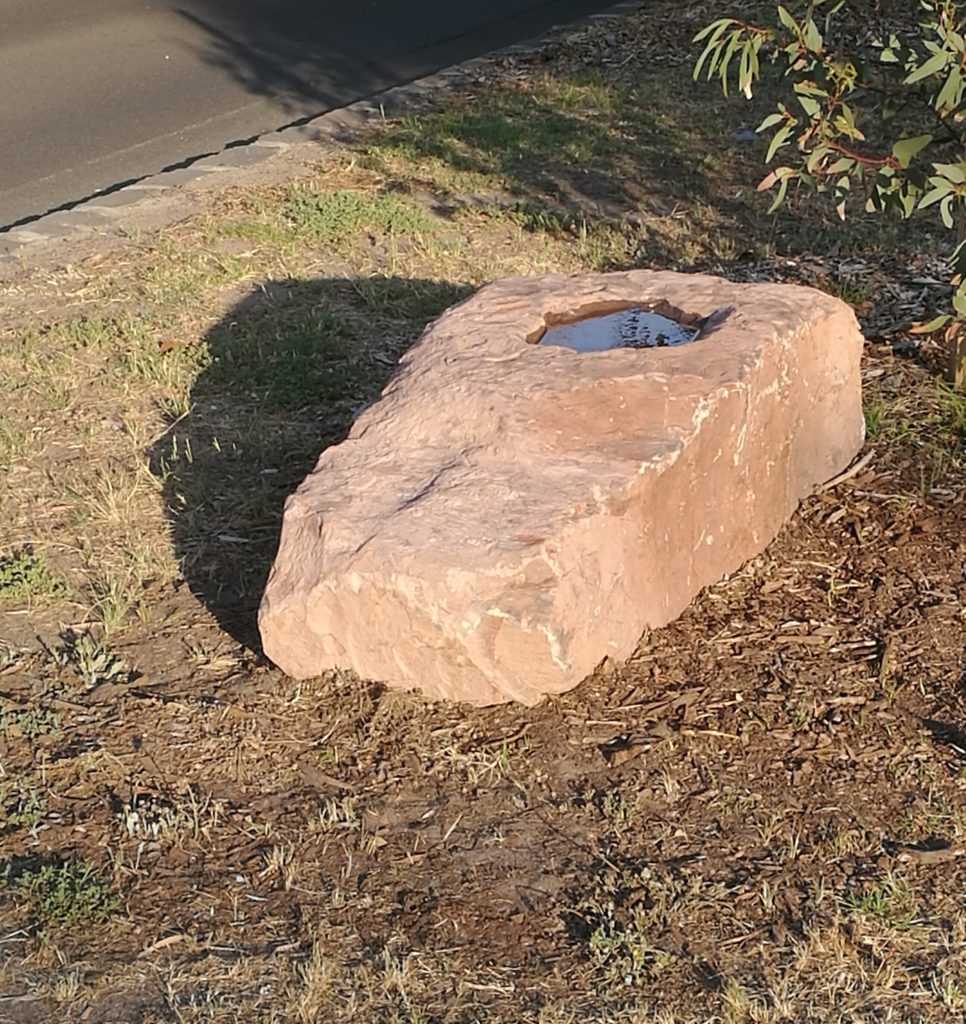 And then the finishing touch. rocks with scooped depressions have been placed at intervals along the length of Danks St for bird baths.
With water and shelter available, hopefully Danks St will prove irresistibly attractive to insects and to birds.
The need for ongoing care has been anticipated. Students from Albert Park College will have an active role in monitoring the nest boxes, ensuring the bird baths are full and watering in the young trees.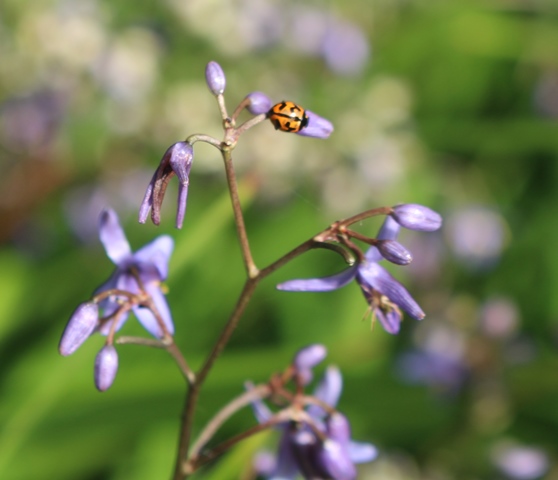 All this work is complemented at the Port Melbourne end by dense planting of Dianella, flax lily, on the nature strip already attracting hoverflies and ladybirds.
In ten short months the Danks St median has been transformed from a median separating car traffic to an attractive, interesting, rich place – more like a park than a median strip.
Tree change makers seem to come through this area once in a generation. Brian Carter brought the first urban forest to South Melbourne in the late 1970s. Jonathan Fisher builds splendidly on his legacy.
Related article
Adrian Marshall Our land abounds in nature strips – surely we can do more than mow a third of urban green space, The Conversation, October 16, 2019