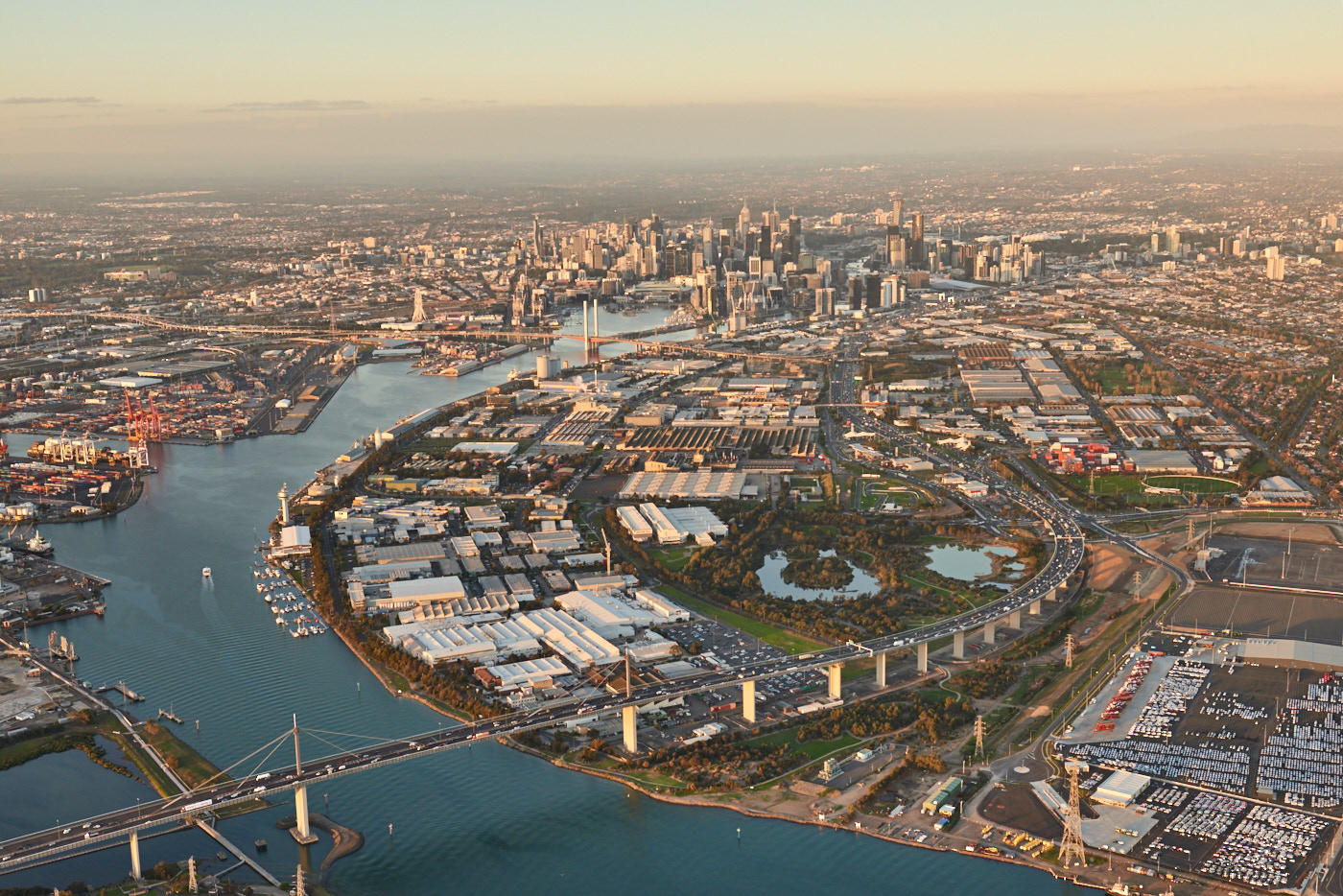 Lorimer Street, Fishermans Bend
Road Portraits
Lorimer Street follows the smooth curve of the River at Fishermans Bend. This shape and this view are becoming increasingly familiar as the Fishermans Bend project unfolds – thanks in no small part to spectacular images like this by Lensaloft Aerial Photography.
But the River has not always been this shape. A problematic bend in the Yarra River made it virtually impossible for the larger vessels of the 1870s to access the port and a solution was sought.
Appropriate then that this street should have been named after Sir James Lorimer, first chairman of the newly created Melbourne Harbor Trust. One of the Trust's first moves was to invite eminent British engineer, Sir John Coode, to advise on that solution and other improvements to the port of Melbourne.
Coode recommended cutting off that problematic bend and digging a canal across Fishermans Bend which created the shape of the River as we know it today.
The completed canal was to be accompanied by 'a great highway running on the south side of the river, down to the Bay'1 – Lorimer Street.
One street – two identities
Lorimer Street has two distinct identities – upstream and downstream of the Bolte Bridge. The Bridge also marks the boundary between the Lorimer and the Employment Precincts of Fishermans Bend.
Upstream of the Bolte Bridge is the evolving Yarra's Edge community cultivated by Mirvac. The aptly chosen name reflects the orientation of life to the River. The rear of the towers creates a strong urban edge to Lorimer Street.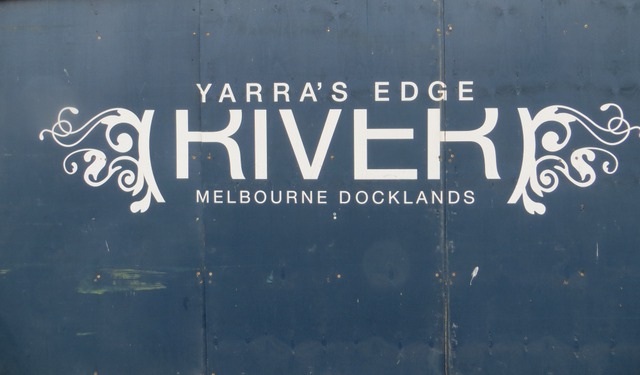 Downstream of the Bolte, in the designated Employment Precinct, the character of Lorimer Street is quite different. It's all industries, warehousing, and the Port.  Port operations and the River are hidden behind a 'keep out' type timber paling fence. The nature of the traffic changes. Heavy vehicles travelling at high speeds consign cyclists to share the single footpath with walkers for their safety.
Lorimer Street's association with the Port is not just historical.
It continues to play out in the present. Some Port traffic destined for Swanson and Appleton Dock still makes its way along Lorimer Street.
The future trajectories of an intensifying container Port at Webb Dock and an intensifying residential population in Fishermans Bend are in tension – now and into the future.
The single track Webb Dock Railway Line also follows the curve of Lorimer Street to the Bolte Bridge where it ends abruptly. This failed railway line lies like a piece of a headache inducing puzzle. It challenges future planners about how to get Port freight onto rail from Webb Dock and to reconcile Port activity with expectations of the high residential amenity promised in Fishermans Bend.
These tensions and contradictions suggest that Lorimer Street is unlikely to become that great highway envisaged in the 1880s – and highlight the challenges of delivering a tree lined, walking and cycling supporting River fronting Boulevard to serve the future residents of Fishermans Bend.
More
Get to know other streets in Fishermans Bend – Buckhurst Street in Montague, and Turner Street in the Lorimer Precinct
1 Benjamin Hoare Jubilee History of the Melbourne Harbor Trust p75