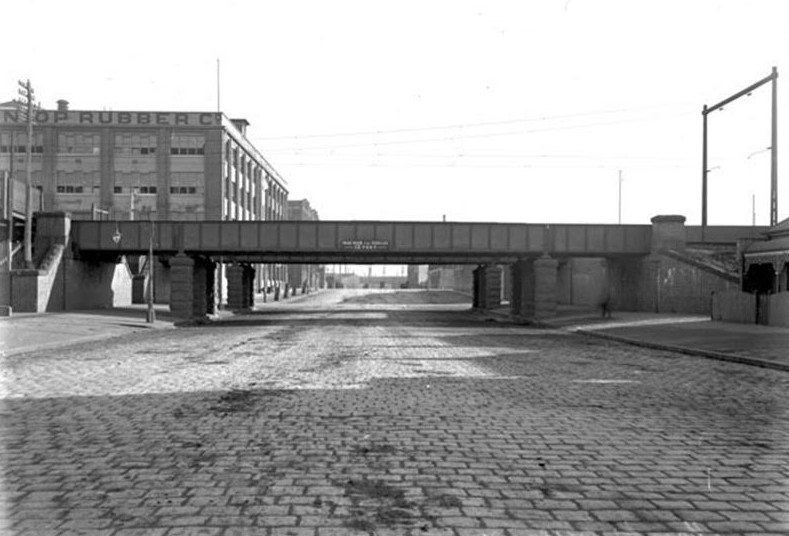 Montague Street
It was a relief when it rained the day after Cup Day. The trifecta of coming out of lockdown, a public holiday and a 300 day led to overflowing rubbish bins, overcrowded beaches and over heated young men and their cars on the streets.
Late on that hot Cup Day afternoon, I sat on the footpath outside the Golden Fleece Hotel on Montague St while cars passed by in both directions without interruption. Lockdown was definitely over. I'm preparing for an online walk on the Second World War in Montague and like to spend time in the places where we will walk.
In those days, or 'in them days' as people might have said in Montague, people lived close to where they worked in the large factories – Dunlops, Laconia Woollen Mills and Union Can, or on the Yarra River wharves. The small, highly flammable timber houses were next to strategic industries such as Dunlops. In early 1942, Montague residents were justifiably fearful about the the threat of Japanese invasion.
The main north south street of Montague is the eponymous Montague Street leading directly from City Road to the Yarra River. This drear pre-war photograph expresses that direct connection to the River.
One of the freedoms of lockdown was crossing Montague St on a whim without waiting for traffic lights, and even to ride a bike along it – an experience to avoid normally. It made it easier to imagine Montague St as Bill Ireland recalled it in the early '50s:
'Well in Montague Street, which is a pretty wide street, we used to have these Elm trees, had them all along Montague Street, and we used to play cricket there in the street, day and night and across the road, at St Barnabas Church they had tennis courts and a gym hall there."1
The nature of Montague Street changed when it became the nominated access route to the Westgate Freeway and a principal River crossing at Wurundjeri Way.
---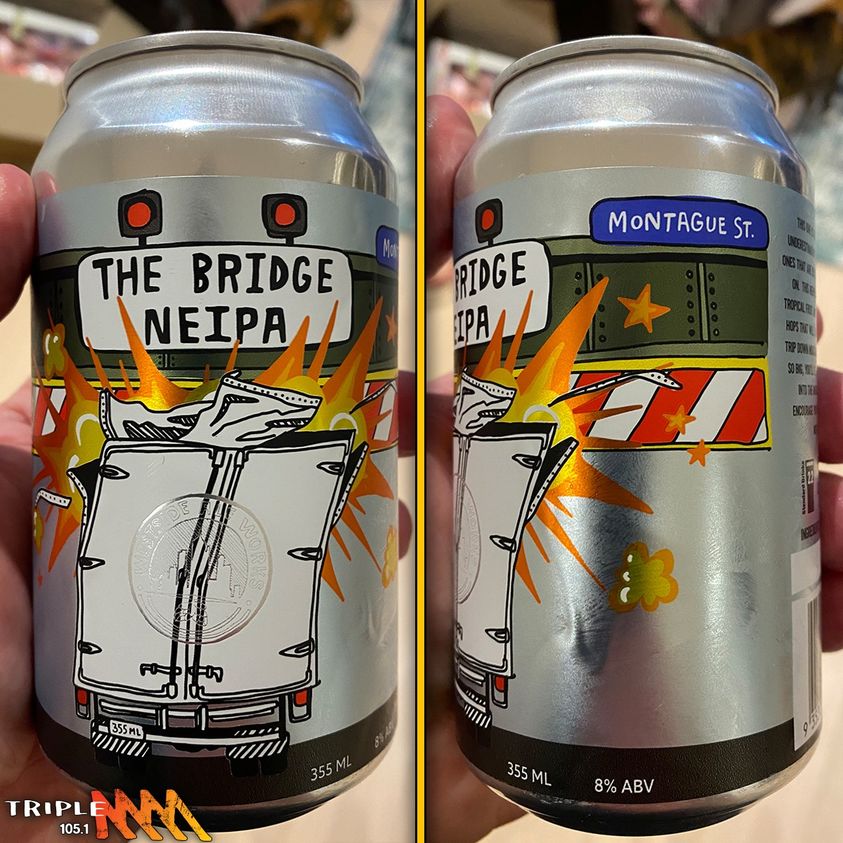 At around 1.30 pm on Thursday 27 October, the day before lockdown restrictions were eased, a truck drove into the Montague St Bridge. The clash with the Bridge led to a burst of witty writing and tweeting, lifting the bar of Anson Cameron's piece previously praised here. The Bridge was portrayed as a voracious monster lying in wait for its latest victim. Westside Aleworks in Alfred St has even brewed a New England India Pale Ale for the Bridge. Recently, Casey Bennetto, who wrote the musical Keating, has composed an anthem to Montague Street.
Over the prolonged lockdown, there has been much observation and reflection in urban planning forums on what changes in society and community will endure and what might be taken forward. In a recent seminar Mark Stevenson, Professor of Urban Transport and Public Health (note that interesting pairing), encouraged people to 'seize the day' and keep building on the resurgence of the local – for work, childcare, education, green space and recreation opportunities to be available locally. Planning for twenty minute neighbourhoods is now well embedded in planning thinking.
Montague in the immediate post war era was all those things (well, perhaps not the green space). It was 'complete', to use the word of former resident Mr Plumb. Shopping, working, family and close community ties – all in one close neighbourhood.
The locational attributes of Montague endure – it's close to the city, public transport and the South Melbourne Market – and the River. Aspirations in the Fishermans Bend Framework are for it to satisfy all those living locally needs again.
Taming Montague St would help.
More
1 Sigrid Borke In and Out of Port Voices from the Port of Melbourne: an oral history p2
Cam Tyson Melbourne's Montague St Bridge Has Broken Lockdown By Dining Out 10 Hours Ahead Of Schedule Pedestrian TV
Casey Bennetto Montague Street
More about the twenty minute neighbourhood.
The 20-minute neighbourhood concept is all about 'living locally'—giving people the ability to meet most of their daily needs within a 20-minute walk from home, with access to safe cycling and local transport options.
The places we live have a direct impact on our health. Good urban design is at the heart of healthy living. By creating well-designed neighbourhoods that are connected through a mix of land-uses, housing types and access to quality public transport, we can create more healthy communities.
These connected and walkable places are where people can live, work and play. Places where people can spend their free time and access local services.