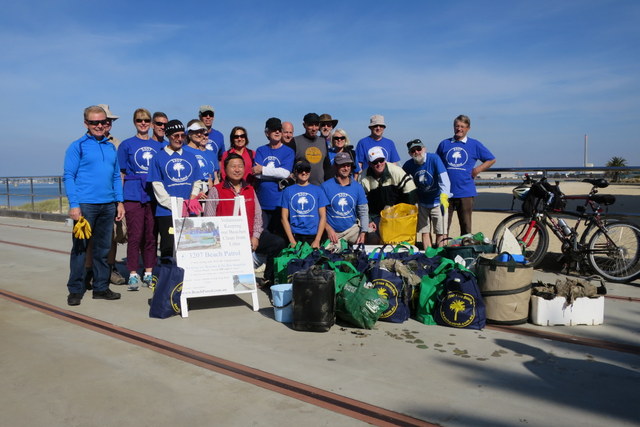 The 2015 Collection
This is where I picked up litter – often but erratically – this year. Just a small 50 m of Yarra River frontage under the Westgate Bridge where swans and the Punt come and go and people fish.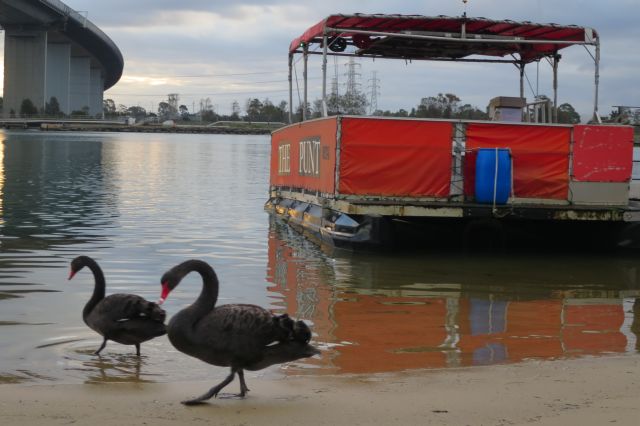 Among the depressing detritus that comes down the River each week, and especially after a storm, I singled out cigarette lighters and earplugs for the 2015 collection.
In 2014 it was the little fishy soya sauce bottles.
This spot, just below the confluence of the Maribyrnong and Yarra Rivers, is now well recognised as a litter hot spot as the graph below shows – note the red line comparing it to other beaches around the Bay.
It has become the focus for more formal clean ups throughout the year. Tangaroa Blue joined Friends of Westgate Park in April for the most thorough collection and systematic analysis so far undertaken on this section of the Yarra River. Every, and I mean every, single item was counted and entered on site into the Australian Marine Debris Initiative database. The AMDI was set up by Heidi Taylor, founder of Tangaroa Blue. She recognised that if all people do is clean-up the beach and not record what is found, 'that is all they'll ever do as they'll never know why, what, where and when marine debris and beach litter occurs along Australia's coastline'. The AMDI enables volunteers and organisations to collect data according to a consistent methodology so it can be collated into a standardised national database, creating a stronger platform for advocacy and policy change.
Every single piece of litter picked up on this Westgate beach comes from a local Melbourne source – is that cause for optimism or gloom? Heidi chooses to see it as a positive.
The good news?
Michael Guthrie, skipper of the Punt, chooses to avoid plastic in his life. He explains what motivates him and how he goes about his plastic free life in this interview.
More and more people are concerned about marine plastic pollution and want to be involved in removing litter from beaches and waterways.
There are now 18 Beach Patrol groups around Port Phillip Bay
The Two Hands Project and Take 3 create encouraging platforms for any person to participate in cleaning up
3207 Beach Patrol is going strong with its monthly cleans well attended in all weathers by people of good will.  1,620 kg of rubbish was removed from Port Melbourne's beaches over 2015.
An early New Year's resolution that is easy to make 'No excuse for single use' (plastic).