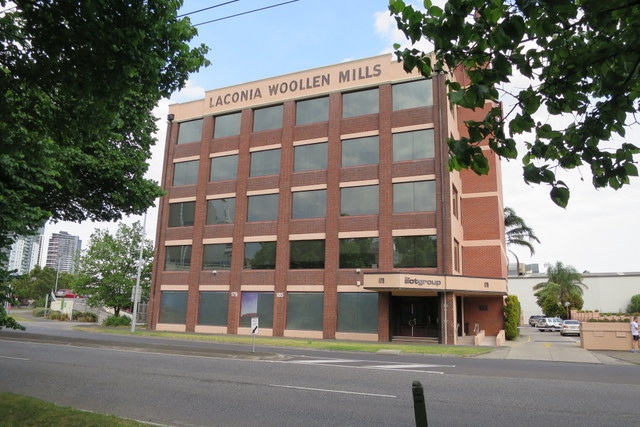 Wool
I heard on the radio that the price of wool has fallen – partly because of drought in NSW and Queensland but also in response to President Trump's announcement of tariffs on wool imports from China.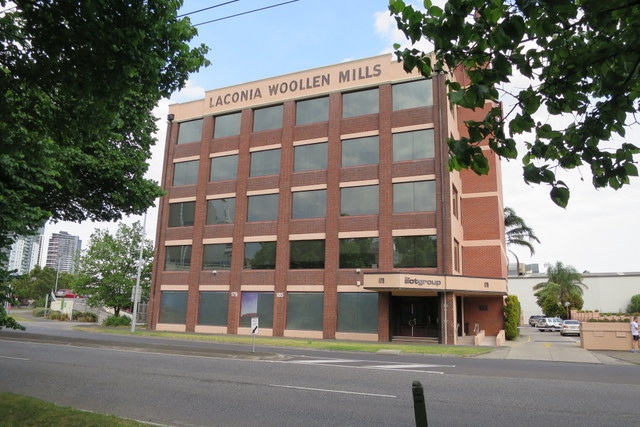 Wool and wool by-products were the stock in trade of the family firm of Laycocks. Frederick Laycock and his son Burdett started their business in Normanby Rd, close to the Yarra River wharves which enabled the trade in 'bedding (of all descriptions), woven wire spring mattresses, flock etc and importers of kapok, hair, fibre, American leather, ducks, ticking hessian and all bedding material'. In 1904 Laycocks began the manufacture of blankets. The firm benefited from family connections in Bradford, Yorkshire for the exchange of ideas, materials and equipment.
Burdett was an early proponent of fire sprinkler systems as the best form of insurance in a highly flammable industry. The Laconia blanket brand was named after Laconia in New Hampshire, the town from which the Esty fire sprinkler was sourced.
Working at Laconia
In 1942 Laycock's was among the industries designated 'reserved occupations and industrial priorities' administered by the Manpower Directorate.
Work at Laconia was noisy, smelly and and could be dangerous. Mr Rodda lost his arm in the combing machine – but then they gave him a job for life. Marlene Bailey had her first job at Laconia as a left handed 'tier in' on the loom. You don't hear people speaking fondly of their time at the factory.
Wool exports
The storage sheds on Beacon Rd, Port Melbourne that supported the American supply operation during the Second World War were later known as 'the wool sheds'. Wool prices peaked in 1951 when the Americans bought up large quantities of Australian wool to clothe soldiers during the Korean War. At that time, Australia produced 80% of the world's wool supply. In real terms, that historic high has not been reached again.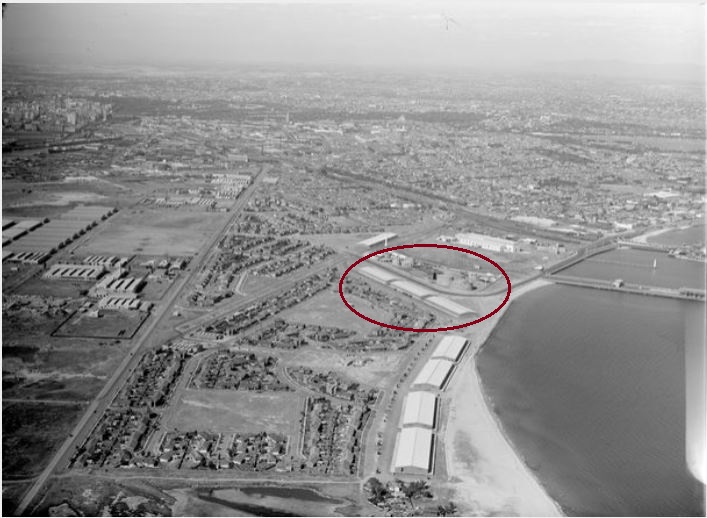 Blankets
Deborah Prior is a textile artist in residence at the light filled Australian Tapestry Workshop in South Melbourne working on her self initiated Laconia Project. She put out an appeal for blankets. Each donated blanket has its pattern, texture and history. During her residency she is interrogating those blankets, examining and exploring them, deconstructing and reconstructing, cutting and reconfiguring them. Blankets are so warm, so soft, so intimately part of home. But Deborah is exploring (among other themes) what happens when home is not safe and sound, and when conditions at home lead people to rough sleeping.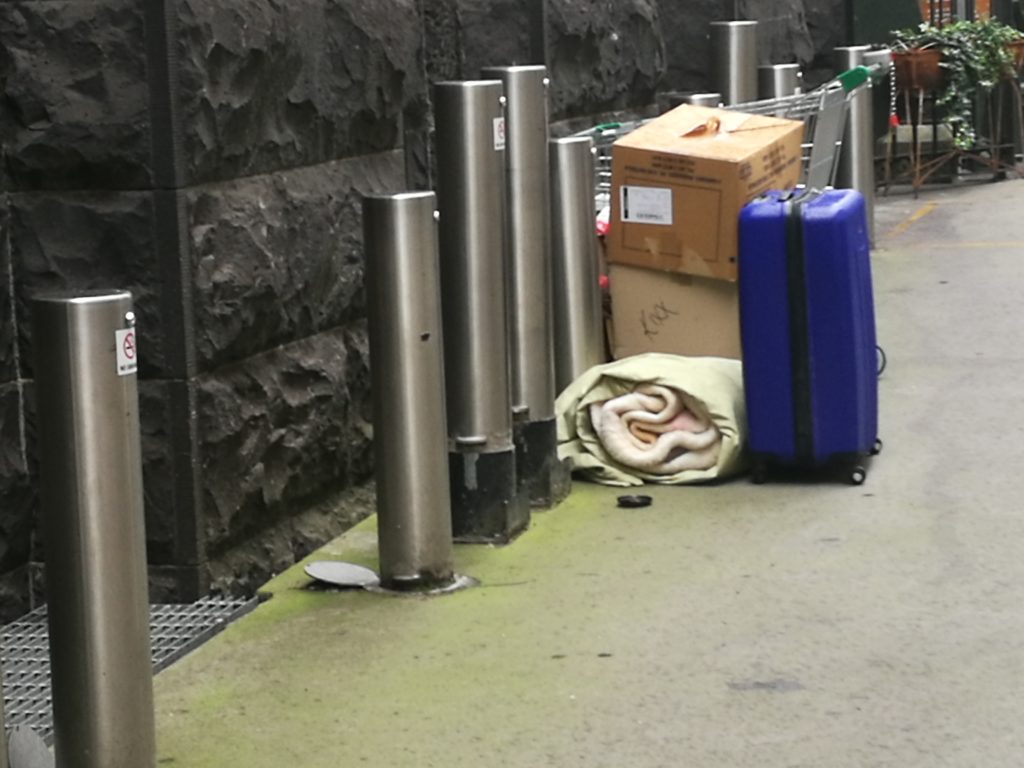 Repair
Now it is time to attend to the holes that moths have inflicted on those woolen jumpers in the cupboard. Much rather visible mending than the dieldrin based product that Laycock & Son used to mothproof their blankets in the 1950s. It was developed by CSIRO under the brand name Si Ro.
Planning history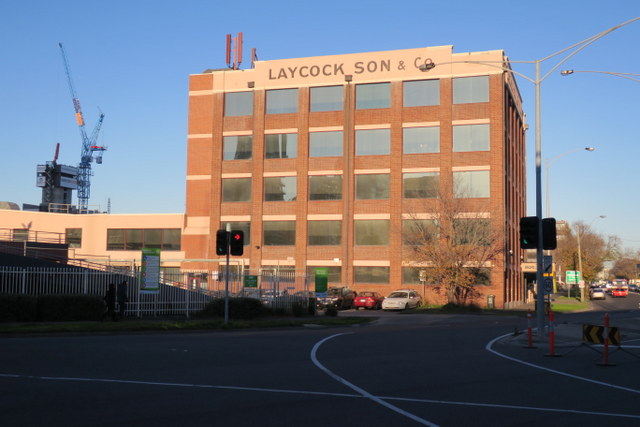 179 – 185 Normanby Rd is extremely well located – backing on to the 109 tram line, very close to the South Melbourne Primary School and opposite the Melbourne Exhibition Centre.
The site was reported to have been purchased by Andrew Burnes in 2012 for $7.04m.
In 2016 a planning application for a 41 level building was submitted to the Minister for Planning. Along with other applications in Normanby Rd, it was called in by the Minister Wynne in February 2018, pending the recommendations of the Fishermans Bend Review Panel.
The application remains on hold at a time when property, like wool, is in a period of downturn.
More
Thanks to Marlene Bailey for sharing memories about Laconia.
Follow @deborah_prior and #thelaconiaproject on instagram
City of Port Phillip Heritage Review Laconia Woolen Mills Citation no 45
1957 'New Mothproofing Process', The Beverley Times (WA : 1905 – 1977), 3 May, p. 5. , viewed 29 Aug 2019, http://nla.gov.au/nla.news-article207883865
N J Holt The House of Laycock 1879 – 1959
Staff writer $115 Million Complex Planned For Fishermans Bend, The Urban Developer, 6 June 2016